Attacks in Caracas on eve of talks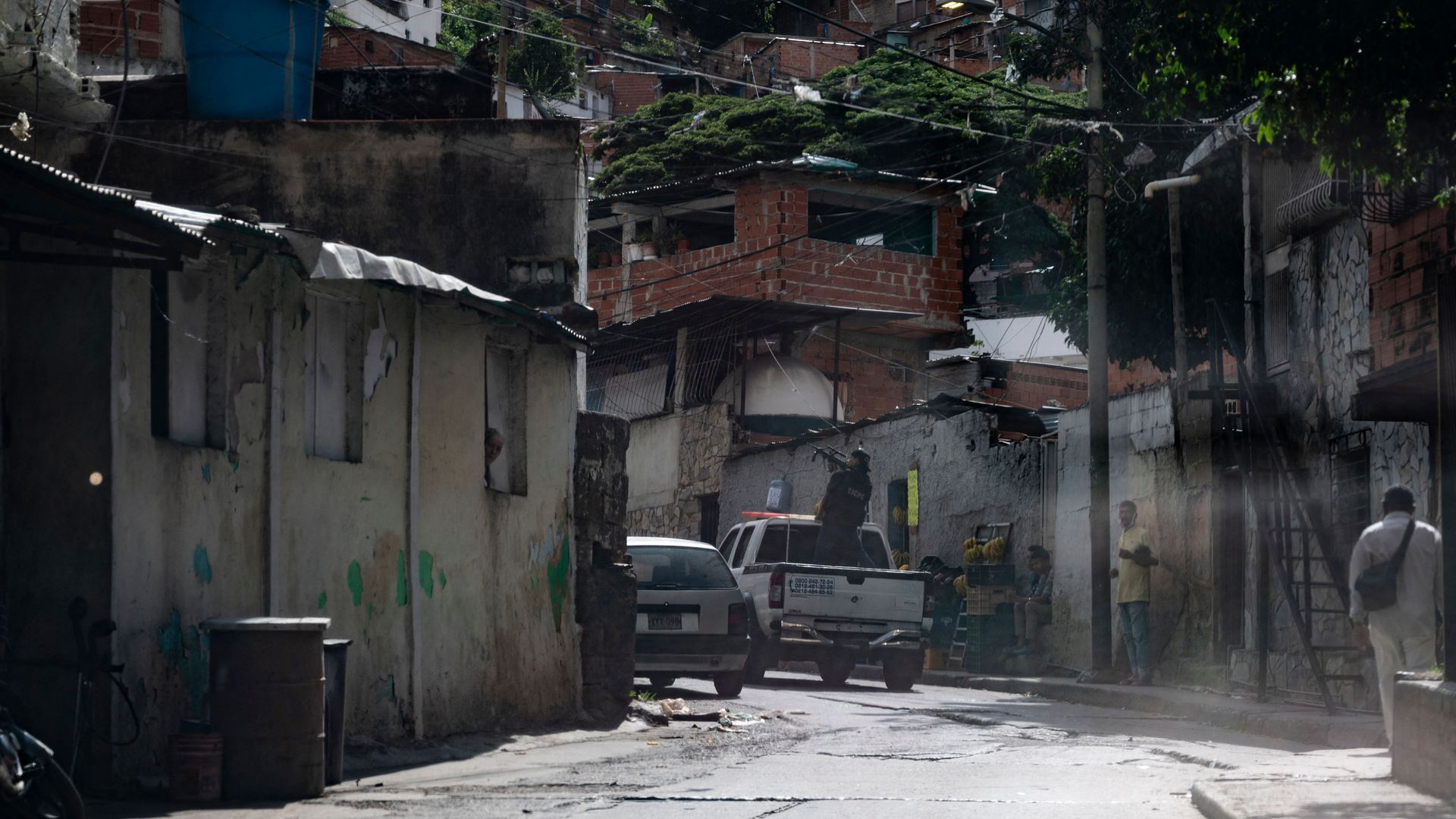 Venezuela opposition figure Freddy Guevara was detained and U.S.-backed opposition leader Juan Guaidó was threatened at gunpoint this week, as President Nicolás Maduro tried tightening his grip on power.
Why it matters: The Chavista government has renewed roundups of the opposition despite scheduled negotiations between the two sides, set for August with Mexico as host and Norway as mediator.
Guevara and Guaidó are accused of "terrorism" by the Maduro regime, which claims the opposition is working with gangs in the capital, Caracas, to destabilize and "foment a civil war."
The recent armed battles between those criminal groups and police closed needed soup kitchens and highways, which interrupted the delivery of goods to the rest of the country.
Hyperinflation and the scarcity of food, gas and medicine are still part of everyday life in the country.
Go deeper