Abu Dhabi to reenter partial lockdown on July 19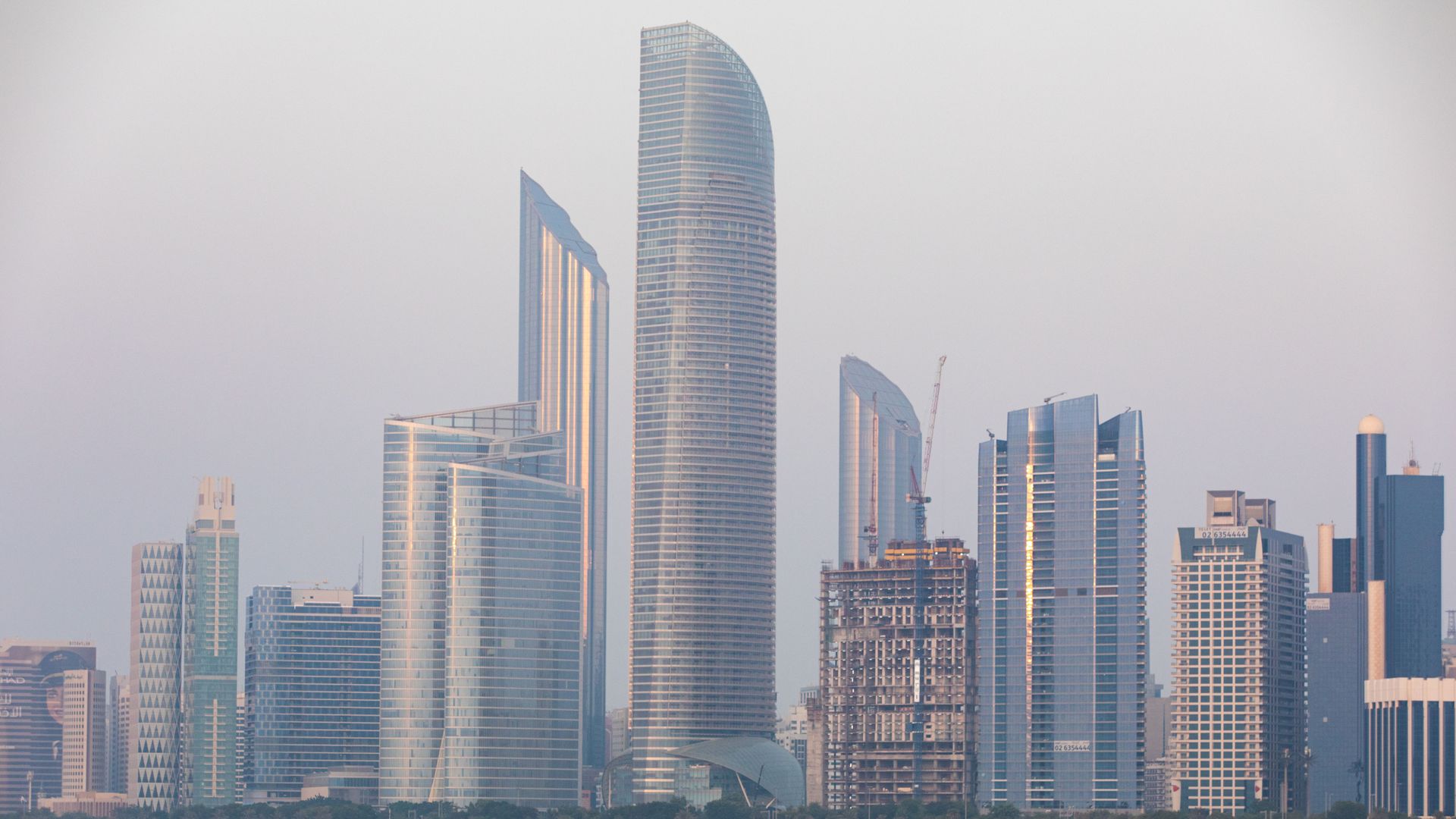 Officials in Abu Dhabi announced Thursday that the city would reenter a partial lockdown beginning July 19, and reimplement other public health measures, "as part of proactive efforts to prevent COVID-19 variants and to ensure continuous testing."
Why it matters: United Arab Emirates' capital city has been going to great lengths to stem the spread of COVID-19, and Thursday's new guidelines are the latest iteration of these efforts.
The big picture: The Abu Dhabi Emergency, Crisis and Disasters Committee stated that the partial lockdown would be implemented between midnight and 5 a.m. daily in order to allow for the sterilization of some public spaces.
Public transit will be suspended during that time, and the public "must stay at home unless it is absolutely necessary to go out, or to get essential supplies, such as food and medicine," the announcement stated.
Crowd capacity at various public spaces has also been adjusted, the committee announced in a separate press release Thursday.
Public spaces such as beaches, parks, restaurants, buses, and gyms will operate at 50% capacity.
Shopping malls will operate at 40% capacity and movie theaters at 30%.
"A maximum of three passengers may travel in a five-passenger taxi and four passengers in a seven-passenger taxi," per the statement.
The committee also announced new COVID-19 testing requirements for visitors entering Abu Dhabi. Visitors will only be allowed entry after testing negative for the coronavirus and will need to be tested more than once depending on the duration of their stay.
These rules will apply to all citizens and residents, vaccinated or unvaccinated.
Go deeper