NextNav's 3D maps make the GPS blue dot more accurate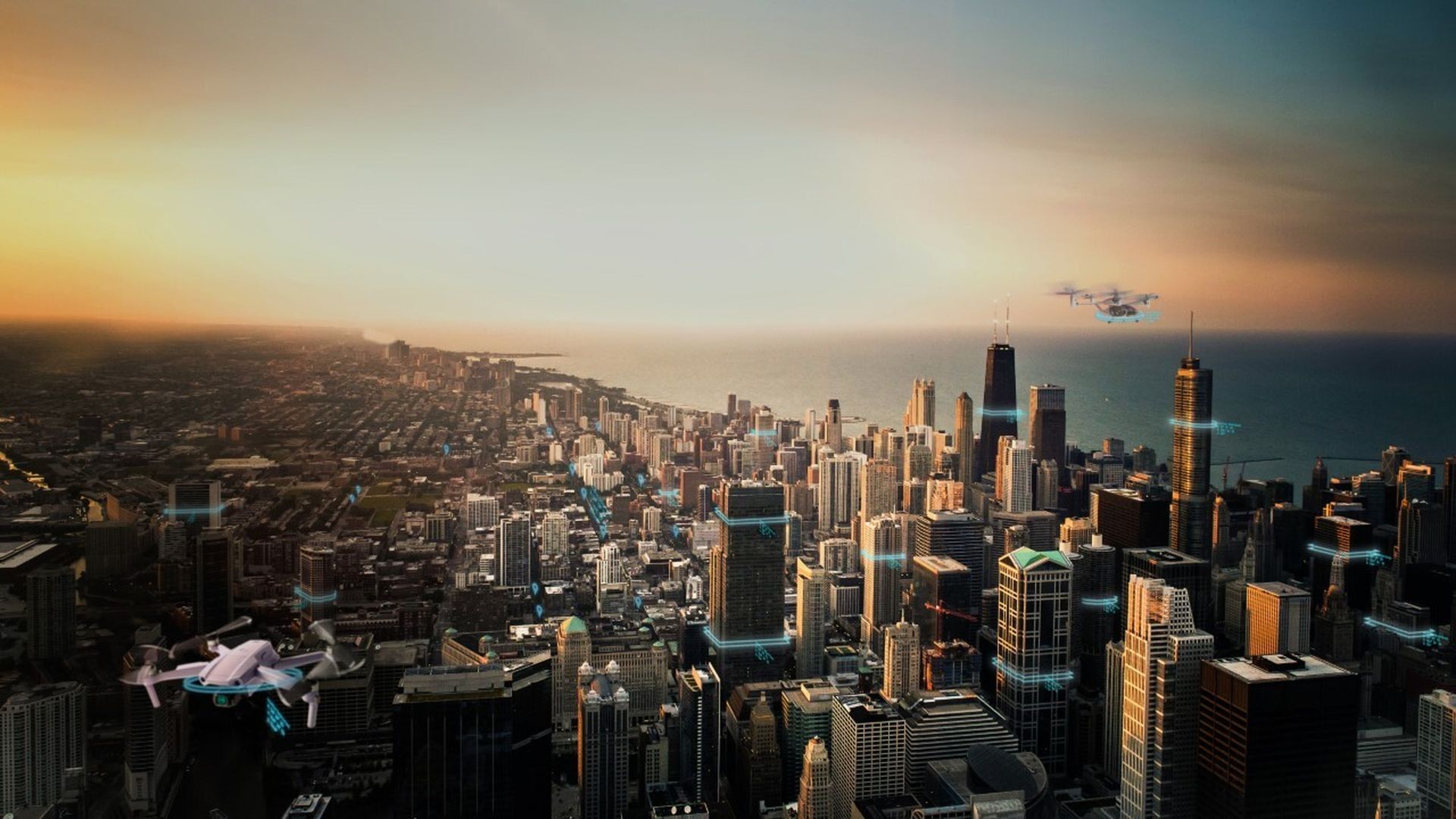 Digital maps are getting better every day, making turn-by-turn navigation more accurate, with real-time details. Adding a third dimension to mapping — altitude — is the next breakthrough.
Why it matters: Satellite-based GPS maps are critical to modern life but have their limitations. They don't work well indoors or in urban areas, and they aren't secure.
3D maps could improve location accuracy by telling a delivery person — or emergency responder — what floor you're on, for example, or by locating your car in a multistory garage.
Drones will also need 3D maps to navigate between tall buildings.
As the physical and virtual worlds collide through augmented reality, 3D geolocation will become increasingly important.
What's happening: NextNav, based in Sunnyvale, California, is among the companies working on the next generation of 3D mapping.
Its Pinnacle vertical location service is available in more than 4,400 cities across the U.S. — covering 90% of multistory buildings in America, according to the company.
How it works: NextNav's tech leverages the barometric sensors already available in smartphones, tablets and other devices to determine "floor-level" altitude within three meters.
Companies can integrate NextNav's tech into existing apps, enabling communication with its proprietary network of altitude sensors.
"Think of us as the blue dot that goes hand in hand with mapping," CEO Ganesh Pattabiraman tells Axios.
"Today's blue dot comes from GPS and some Wi-Fi. But it's not reliable enough. What we bring is a blue dot, which is based on a land-based device that transmits an encrypted GPS-like signal, which is so much stronger than GPS."
Among the companies that NextNav is working with is Joby, a leading contender in the nascent market for flying taxis.
What's next: NexNav recently announced plans to go public by merging with a special purpose acquisition company called Spartacus Acquisition Corporation.
The deal is expected to raise $408 million for further technology expansion.
Go deeper