DHS chief tells Cubans, Haitians: "If you take to the sea, you will not come" to U.S.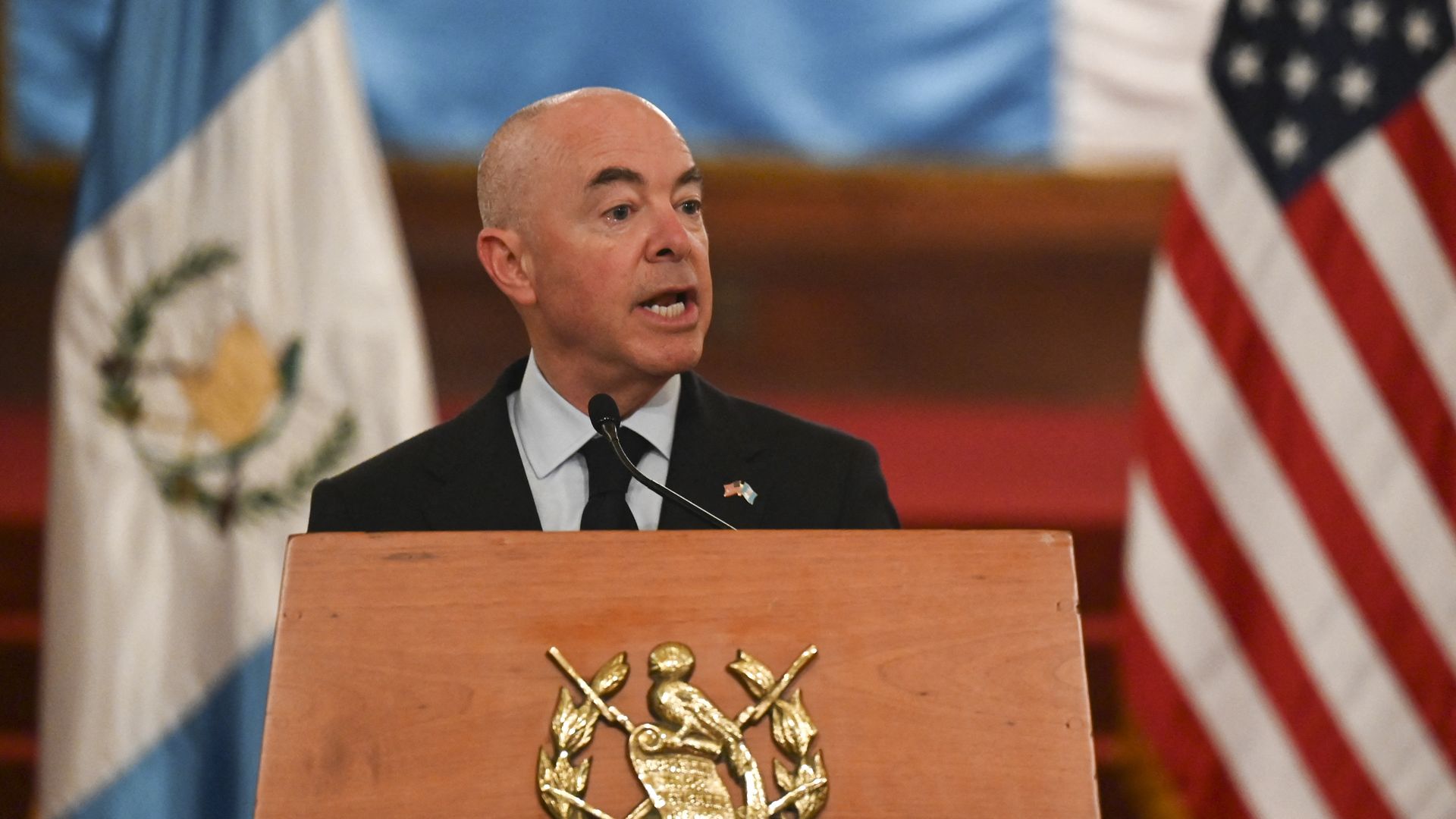 Homeland Security Secretary Alejandro Mayorkas urged Cuban and Haitian people in a press conference at the U.S. Coast Guard headquarters on Tuesday not to travel to the United States amid recent turmoil in both countries.
Why it matters: Research shows political instability and violence can drive migration to the U.S.-Mexico border.
Driving the news: Cubans are protesting their country's dictatorship in the biggest anti-government demonstrations seen in decades. Meanwhile Haitians have struggled to reconcile their president's recent assassination.
Mayorkas said the U.S. Coast Guard has deployed officials to patrol the Florida Straits and Caribbean Sea though there is so far no surge in migration from either country by sea.
What he's saying: "The time is never right to attempt migration by sea," Cuban-born Mayorkas said. "To those who risk their lives doing so, this risk is not worth taking."
"Allow me to be clear: If you take to the sea, you will not come to the United States. Any migrant intercepted at sea, regardless of their nationality, will not be permitted to enter the United States."
Worth noting: Vice President Harris drew criticism in June for saying: "I want to be clear to folks in this region who are thinking about making that dangerous trek to the United States-Mexico border: Do not come. Do not come."
The big picture: President Biden has vowed to tackle the root causes of the border crisis.
Yes, but: The administration has not yet announced concrete plans or policies for assisting Cubans on the communist-controlled island, per Politico.
A delegation of U.S. officials traveled to Haiti on Sunday to discuss the Haitian government's request for U.S. aid.
Go deeper