JPMorgan: The consumer's "pump is primed"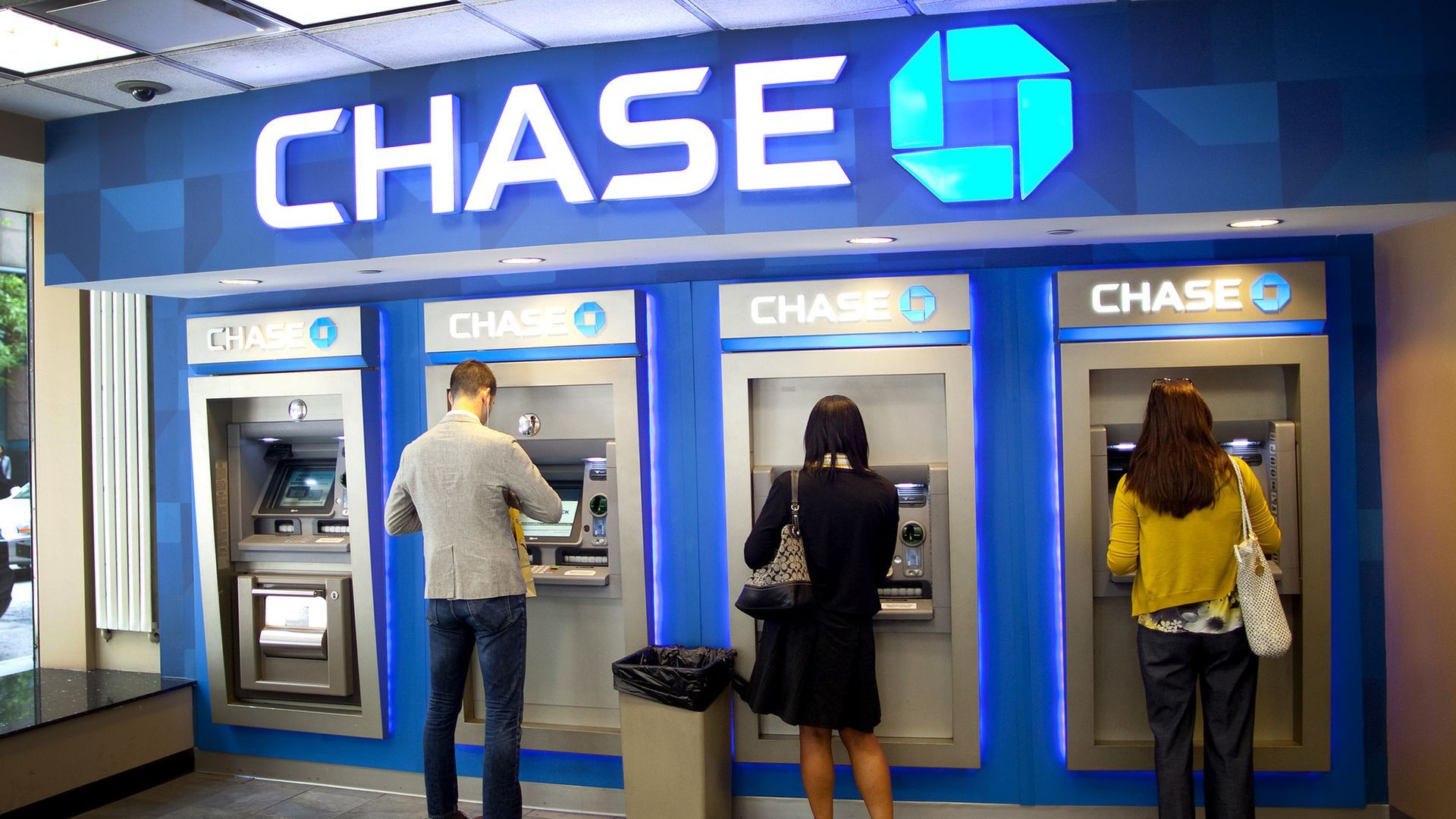 JPMorgan Chase and its CEO Jamie Dimon have a lot of bullish things to say about U.S. consumers.
Why it matters: As the biggest bank in the U.S., JPMorgan has an intimate understanding of consumers' financial activities, including how they are saving and borrowing.
"The pump is primed," Dimon said of consumers' capacity to spend on an earnings call. "Their house value is up, their stock value is up, their incomes are up, their savings are up, their confidence is up."
Driving the news: In its Q2 2021 earnings announcement, the bank said spending on its debit and credit cards was up 45% from the prior year, and up 22% from the pre-pandemic Q2 2019.
Home loan originations jumped 64% year over year to $40 billion.
Auto loan originations jumped 61% to $12 billion.
And yet, despite this surge in spending and borrowing, consumers still seem to have a lot of dry powder.
JPMorgan said outstanding credit card balances were lower and mortgage prepayments were up.
Average deposits were up 25% to $1.0 trillion.
Context: Some of this growth in deposits can be attributed to the excess savings consumers accumulated during the pandemic as they had limited options for spending.
The bottom line: "They are raring to go," Dimon said on the call. "You see it in home prices. You see it in auto purchases. You see it. And it would be much higher, but for supply constraints right now."
Go deeper