Italy to ban cruise ships from entering Venice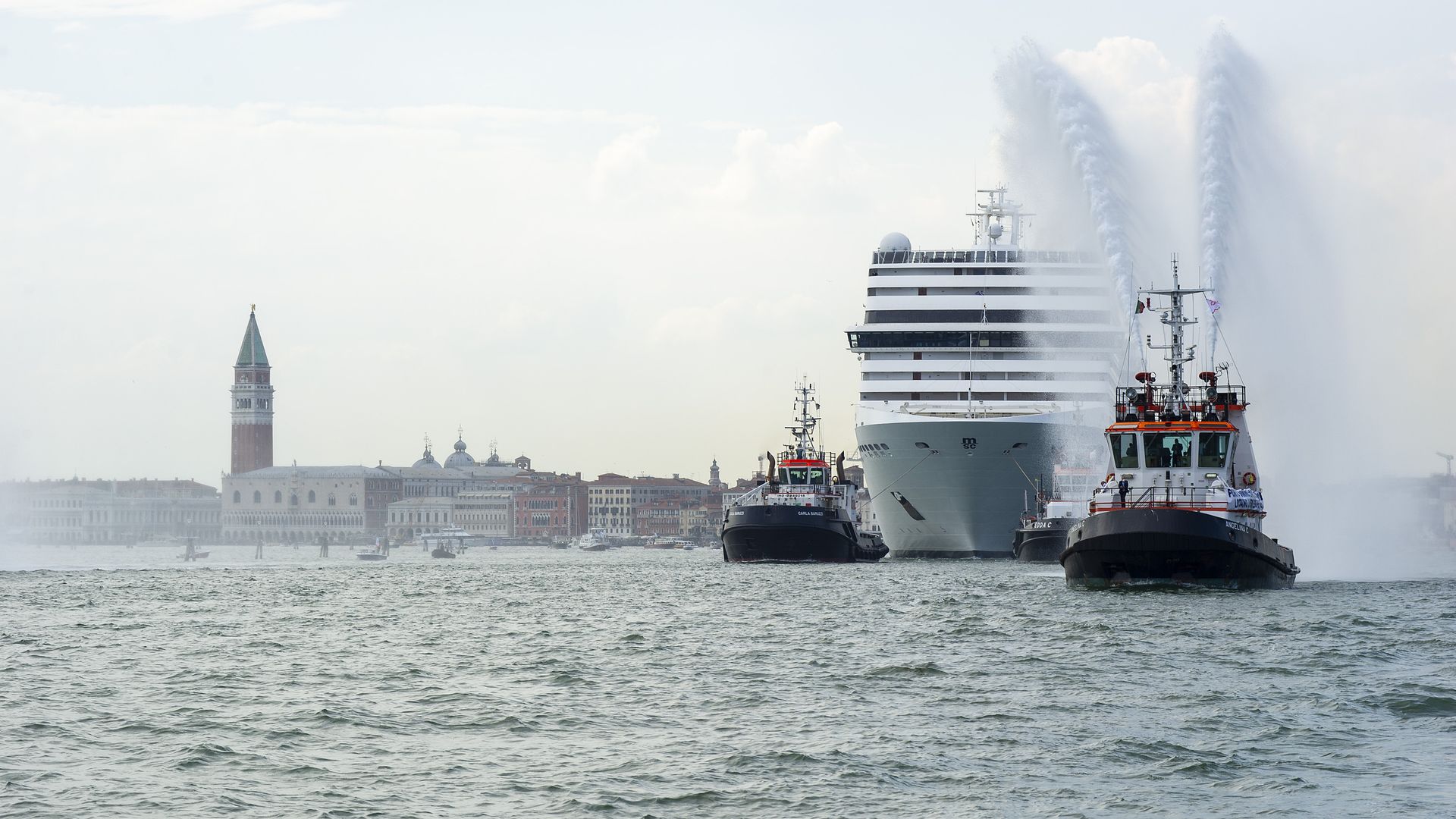 Italy's government on Tuesday announced it will ban large cruise ships from sailing into Venice after declaring the city's lagoon a national monument.
State of play: Italy's Council of Ministers said the ban, which will take effect on Aug. 1, will help protect the city's "environmental, artistic and cultural heritage."
The ban applies to ships that weigh over 25,000 tons. Cruise ships "that have sailed into Venice's harbor can be nearly four times that weight," the Washington Post writes.
The big picture: The government was under pressure from Venice residents and from the United Nation's cultural protection agency, UNESCO, which declared the lagoon a World Heritage Site in 1987. The agency had demanded that Italy ban large ships from the lagoon with the "utmost urgency."
City residents had been rallying on small boats, carrying signs on the waterfront that read, "No big boats," the New York Times reports.
What they're saying: The ban "constitutes an important step for the protection of the Venetian lagoon system," Italian Prime Minister Mario Draghi said in a statement.
UNESCO celebrated the government's decision, saying that Venice "has been facing complex and systematic problems for many years, such as the impact of high tide and wave motion on the foundations of historic buildings, the negative effects of mass tourism on the ecosystems of the lagoon" and housing changes that led to the mass departure of its residents.
Go deeper