Why cars are driving inflation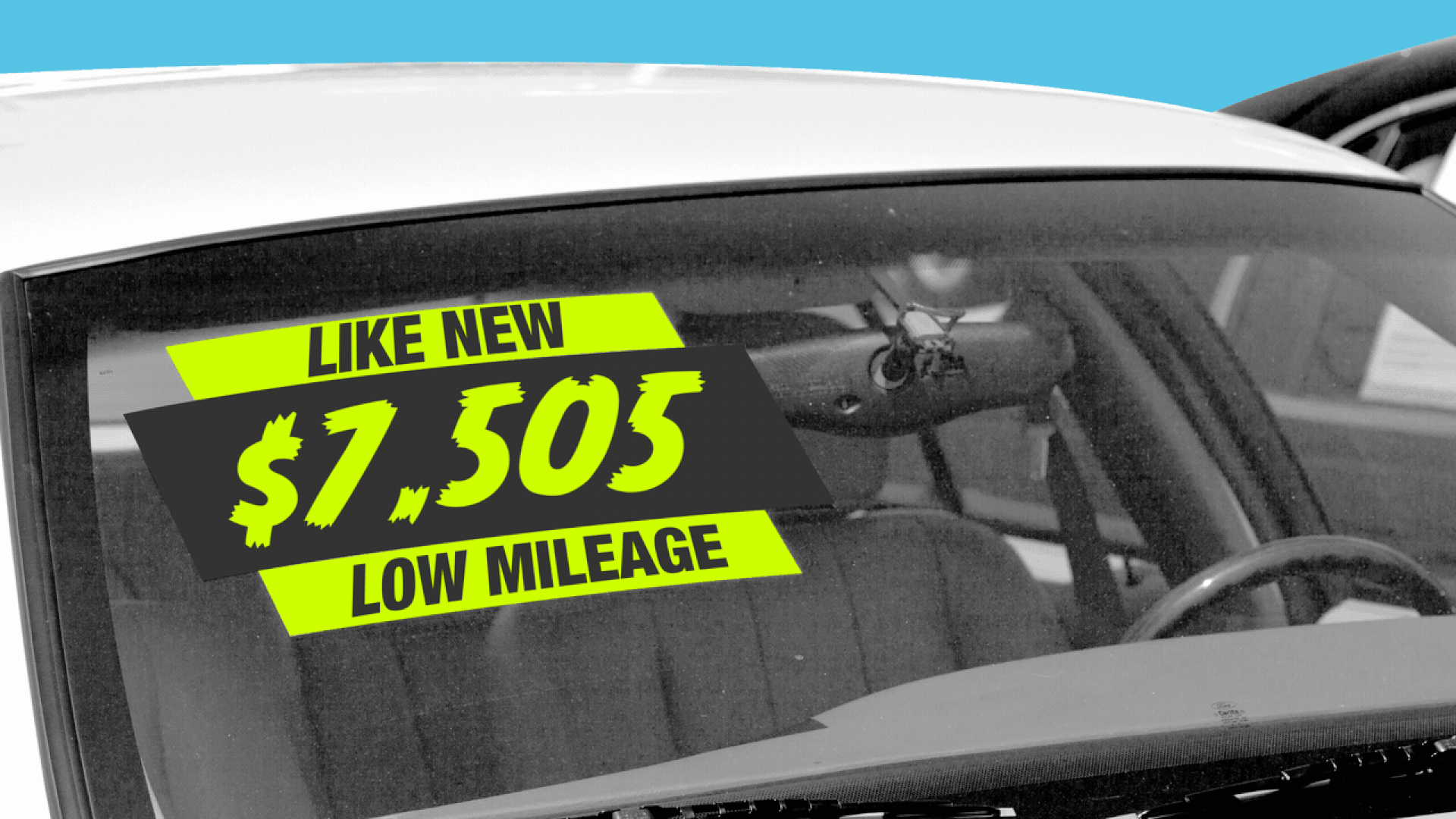 Inflation is at its highest level since 2008, thanks in very large part to a single item whose price has been going through the roof: Cars.
Why it matters: What goes up must generally come down, and there are strong indications — like data last week from prominent used car marketplace Manheim — that the unprecedented rise in auto prices is peaking. In the second half of this year, cars might well be a force making inflation numbers look artificially low.
By the numbers: Used car and truck rental prices rose 12% in June, and 88% from a year previously. Used car prices were up 11% in June and 45% from a year ago, while new car prices were up 2% and 5% respectively.
How it works: The rise and rise of car prices has been one of the dominant inflation narratives of 2021. The cause has been a shortage of new cars, which in turn has been caused by a shortage of the computer chips needed to make any modern car run.
Cars need as many as 1,400 different computer chips, each of which has to go through a rigorous quality-control process that ensures it will keep on working for at least 20 years.
Lead times for such chips can be as long as 180 days
What they're saying: "These chips are not fungible assets," Tirias Research analyst Kevin Krewell tells Axios. "You can't just move them to another fabrication facility with spare capacity."
Flashback: Fire and ice have both closed chip plants unexpectedly this year, making it harder for them to reconfigure their production lines to go back to making the auto chips that manufacturers desperately need.
Automakers slashed chip orders when the pandemic hit in March 2020, causing chip makers to pivot to making components for uses that were booming, such as webcams.
More recently, automakers around the world have been forced to cut production in the face of the shortages. AutoForecast Solutions says the industry faces a loss of 6.2 million vehicles globally because of the chip supply line disruption, while AlixPartners sees a drop of 4.9 million vehicles just in the first half of this year.
Volkswagen has warned that the chip shortage could get even worse in the second half of this year.
The big picture: While new-car prices haven't risen enormously (sticker prices are sticky, it turns out), the new-car shortage has meant that car-rental companies, faced with booming demand, have become buyers rather than sellers of second-hand vehicles, upending the market's normal delicate balance.
What's next: Wholesale auto prices seem to have peaked, which means that retail prices are likely to follow them down. Manheim chief economist Jonathan Smoke says that retail prices have been lagging wholesale prices by about 4 weeks this year — and that the decline in wholesale prices started 5 weeks ago.
The bottom line: If you're in the market for a car, and you're able to wait a few months, you should probably do that.
Go deeper