The pandemic's borrowing slowdown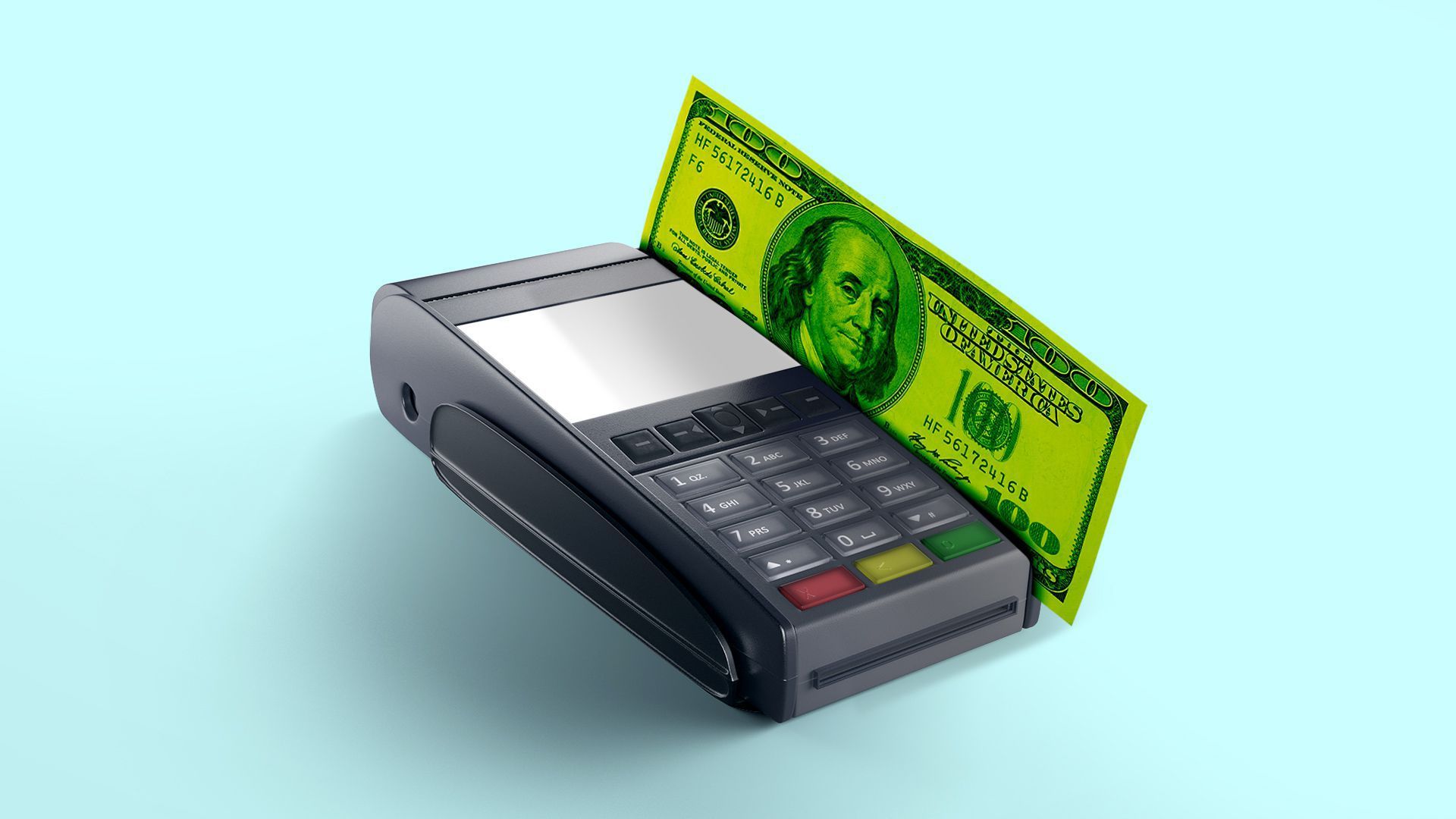 A phenomenon ushered in by the pandemic is lingering: less borrowing. People are paying down their credit card balances faster, and mom-and-pop shops are holding back on loans. Thank all the stimulus for that.
Why it matters: Government aid left consumers and businesses buoyed with cash, so they aren't turning to banks to borrow nearly as much.
"Consumers have continued to use liquidity from stimulus and other relief programs to pay down debt, driving lower loans," Citibank CFO Mark Mason said during the bank's earnings call Wednesday.
What's new: Spending is soaring, but loan balances aren't, the big banks said this week.
Wells Fargo said Wednesday loan balances are down 10% compared to a year ago — and 6% from the first three months of 2021.
At JPMorgan, they're down 3% (but lending is picking up among its wealthiest clients, Bloomberg reports).
There are some signs of life. Bank of America said consumer banking loans and leases saw the first quarterly uptick in a year — though they're down 12% from 2020.
And there's strong demand among consumers that want loans for cars and homes, JPMorgan CEO Jamie Dimon said Tuesday.
Between the lines: The dynamic is squeezing a profit engine for banks (though they are still making plenty of money).
An upshot: All the cash sloshing around meant fewer loans going bad — something banks braced for at the onset of the pandemic.
What to watch: Executives bet borrowing momentum kicks in when stimulus wears off and the economy revs up.
"Companies need to build inventory and hire workers to meet the growing customer demand," which could spur more borrowing, Bank of America CEO Brian Moynihan said Wednesday.
Go deeper