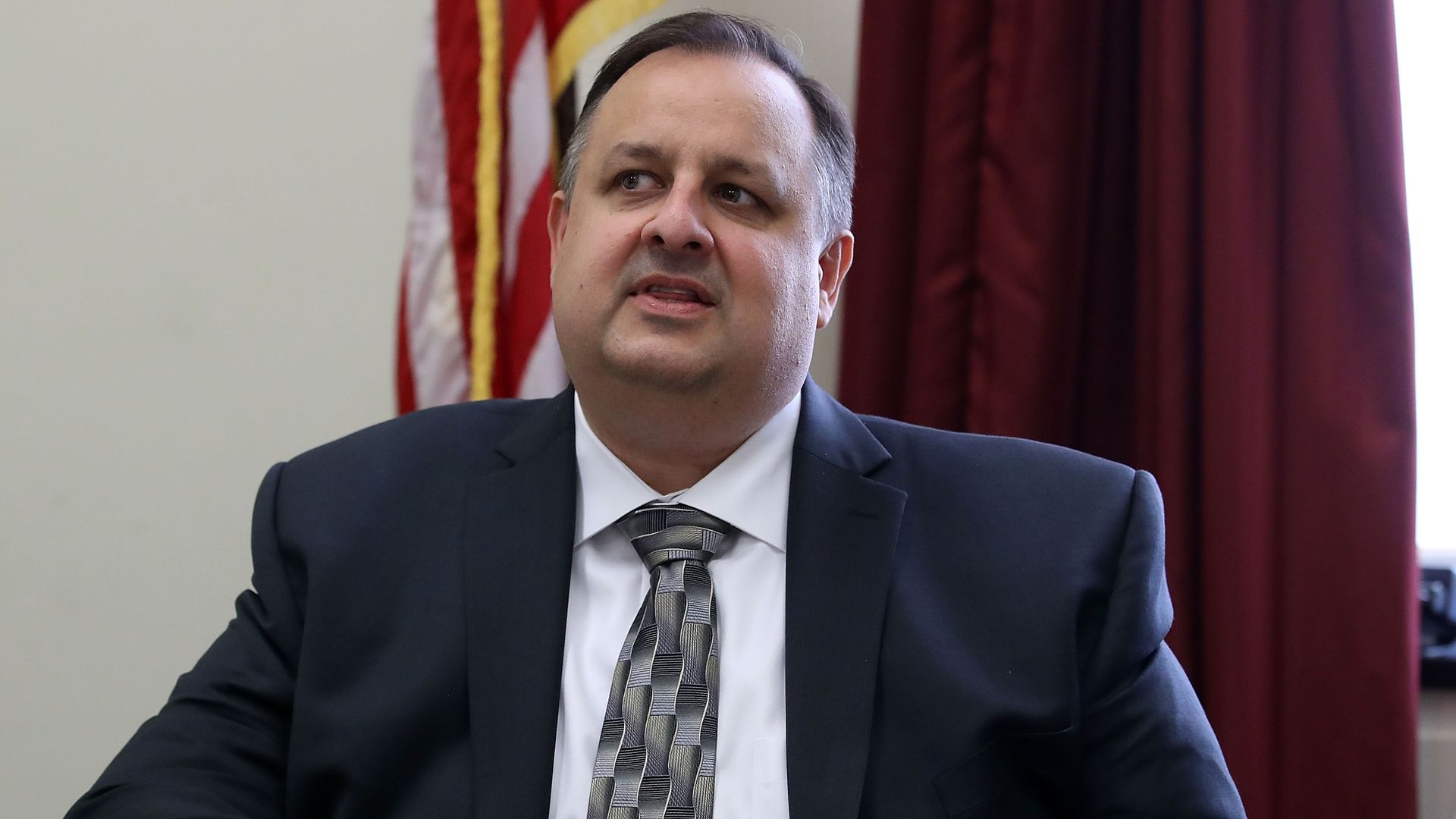 The biggest critic of the Biden White House's ethics program isn't a Republican, congressional investigator or whistleblower — it's an ex-federal employee with a huge social media following.
Driving the news: Walter Shaub — who directed the Office of Government Ethics from 2013 to mid-2017, and was an outspoken critic of corruption under former President Trump — has gone from Biden administration job-seeker to foremost critic of what he sees as its lackluster approach to ethics and transparency.
What they're saying: "I wound up, I think, drawing two different types of people: those who truly care about democracy and those who just didn't like Trump," Shaub tells Axios.
"And now the wheat and the chaff are separating and I'm keeping the ones who truly care about government ethics and losing the ones who only cared about Trump."
Shaub says he voted for President Biden and even sought work in the White House or a federal agency. But his frequent broadsides since have provided plenty of ammunition for Biden's critics.
The Republican National Committee is the latest to seize on Shaub's public pronouncements, circulating cable news clips of him criticizing the Biden White House's treatment of high-profile ethics matters.
Be smart: Shaub departed the OGE months into the Trump presidency, after repeatedly publicly criticizing that administration.
He was far more vehement in his denunciations that he has been with Biden but argues he's been consistent in his approach to both administrations.
"I stayed in the same place; it's the world that's shifted," he said. "So, it's just a different set of people who are angry at me."
The big picture: Shaub argues the Biden administration has taken a lawyerly, compliance-focused approach and is "pretty good at following the literal rules of government ethics."
It falls short of addressing an existential threat to institutions designed to root out corruption and self-dealing.
"We've just come through a four-year period when we learned that our rules, our laws, our existing systems for government ethics, were always too weak and were ripe for being kicked over by a corrupt official," he said.
"They're thinking like lawyers" without any urgency to implement "a true ethics Renaissance after the calamity that just befell us."
Details: Shaub points to a few examples he says underscore the problems.
Hunter Biden's art career: Shaub says the White House's refusal to disclose more information about the people reportedly paying hundreds of thousands of dollars for the president's son's art creates a potentially huge opportunity for corruption.
The Energy secretary's investments: Jennifer Granholm took flack for her investment — since divested — in a renewable energy firm promoted by the White House. It's "probably technically legal," Shaub says, but looks terrible.
The Ricchetti family: Biden counselor Steve Ricchetti's brother is a lobbyist, and other members of his family are sprinkled throughout the administration. Shaub says it reeks of nepotism.
Go deeper