United Airlines, Mesa Air Group to buy 200 electric planes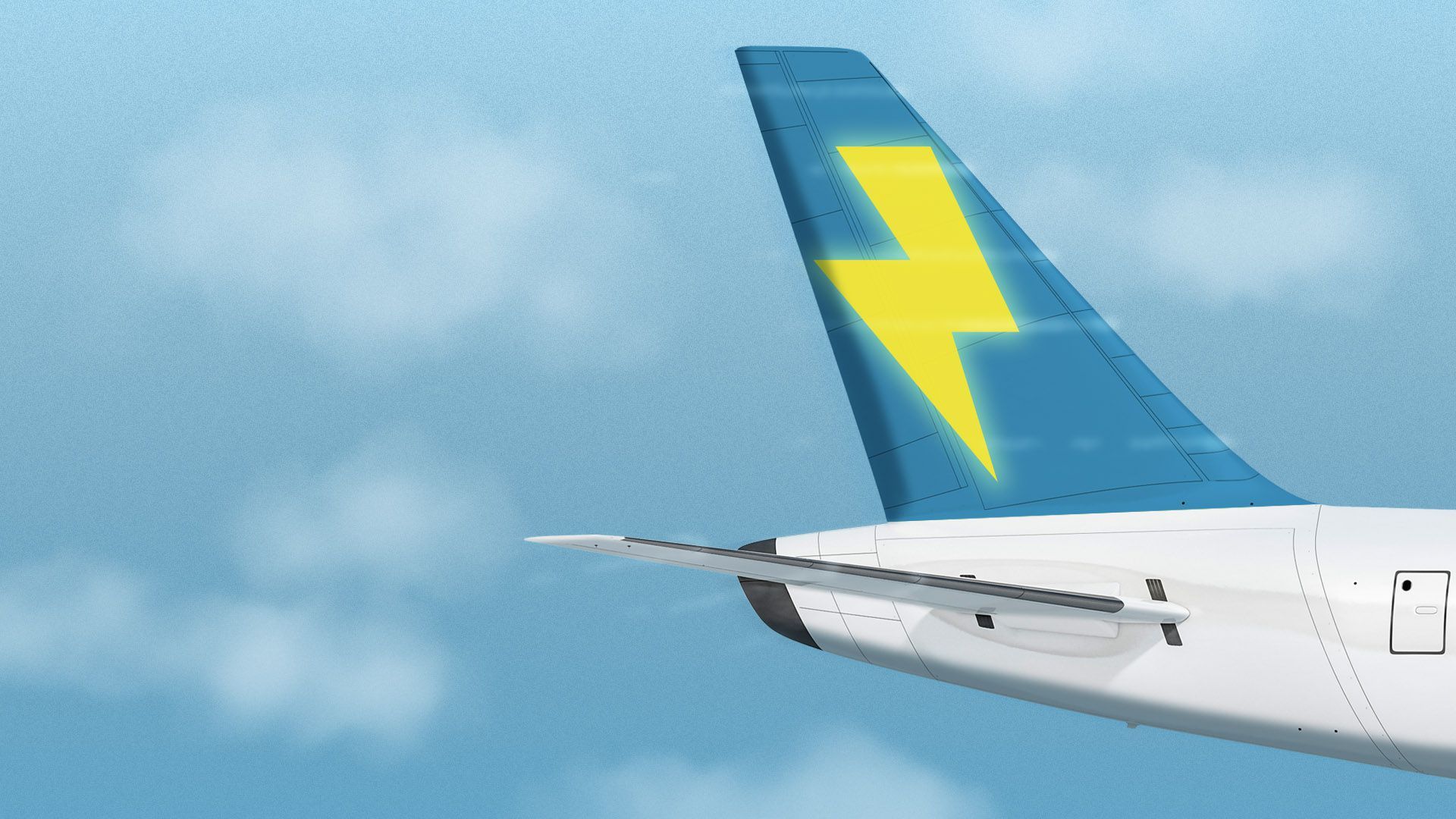 United Airlines and the regional carrier Mesa Air Group this morning announced conditional plans to buy 100 planes each — and an option for more — from the electric plane startup Heart Aerospace.
Driving the news: The two airlines are also investors in a $35 million Series A funding round for the Swedish startup that hopes to bring a 19-seat electric plane into service by 2026.
Other investors include Breakthrough Energy Ventures and Lowercarbon Capital.
Why it matters: Air travel is a significant source of carbon dioxide emissions, and electric, hydrogen and other clean fuel technologies offer the potential to address the problem — if they can be successfully commercialized.
The big picture: "Tuesday's deal is the latest in a series of bets on new aircraft concepts yet to be tested but that United said could help it reduce carbon emissions," the Wall Street Journal reports.
The airline industry is increasingly staking — and announcing preliminary orders — for various kinds of electrified flight.
United is backing the vertical takeoff and landing startup Archer, and American Airlines and Virgin Atlantic recently invested in the U.K.-based Vertical Aerospace.
Reality check: These investments and preliminary purchase orders are the early stages of plans to electrify flight, hardly a guarantee the models will be built or incorporated into the airlines' routes.
Go deeper