Texas Senate passes GOP voting bill that prompted House Dems to flee state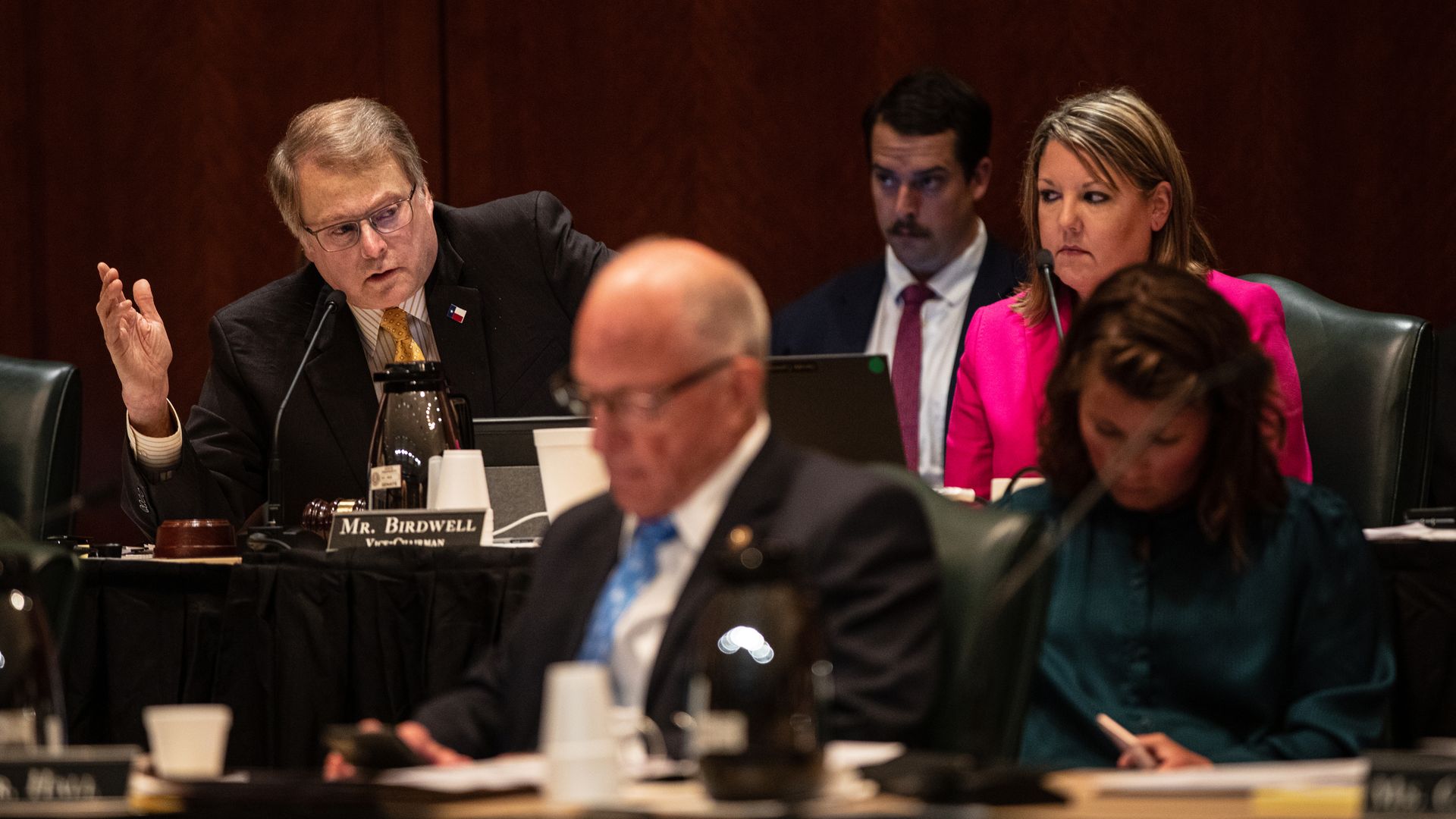 The Texas Senate voted 18-4 Tuesday to approve a Republican-backed voting bill, sending it to the House, which is at a standstill after 51 Texas Democrats fled the state to stop the legislation, the Texas Tribune reports.
Catch up quick: Texas Democrats flew to Washington, D.C., Monday night in a bid to prevent quorum and block Republicans from passing the voting restrictions.
Texas House Republicans voted Tuesday to track down and force the Democrats to return to the legislature "under warrant of arrest if necessary."
The big picture: Although the Texas Senate approved the bill, it will languish in the House unless Democrats return before the special session ends in August and the chamber reaches quorum.
Of note: Eight Senate Democrats also fled to D.C. on Tuesday in an unsuccessful effort to prevent quorum in the chamber, per the Texas Tribune.
Go deeper: Texas Democrats who fled state urge Congress to pass voting rights legislation
Go deeper