Lawsuit challenges Texas abortion law incentivizing citizens to enforce six-week ban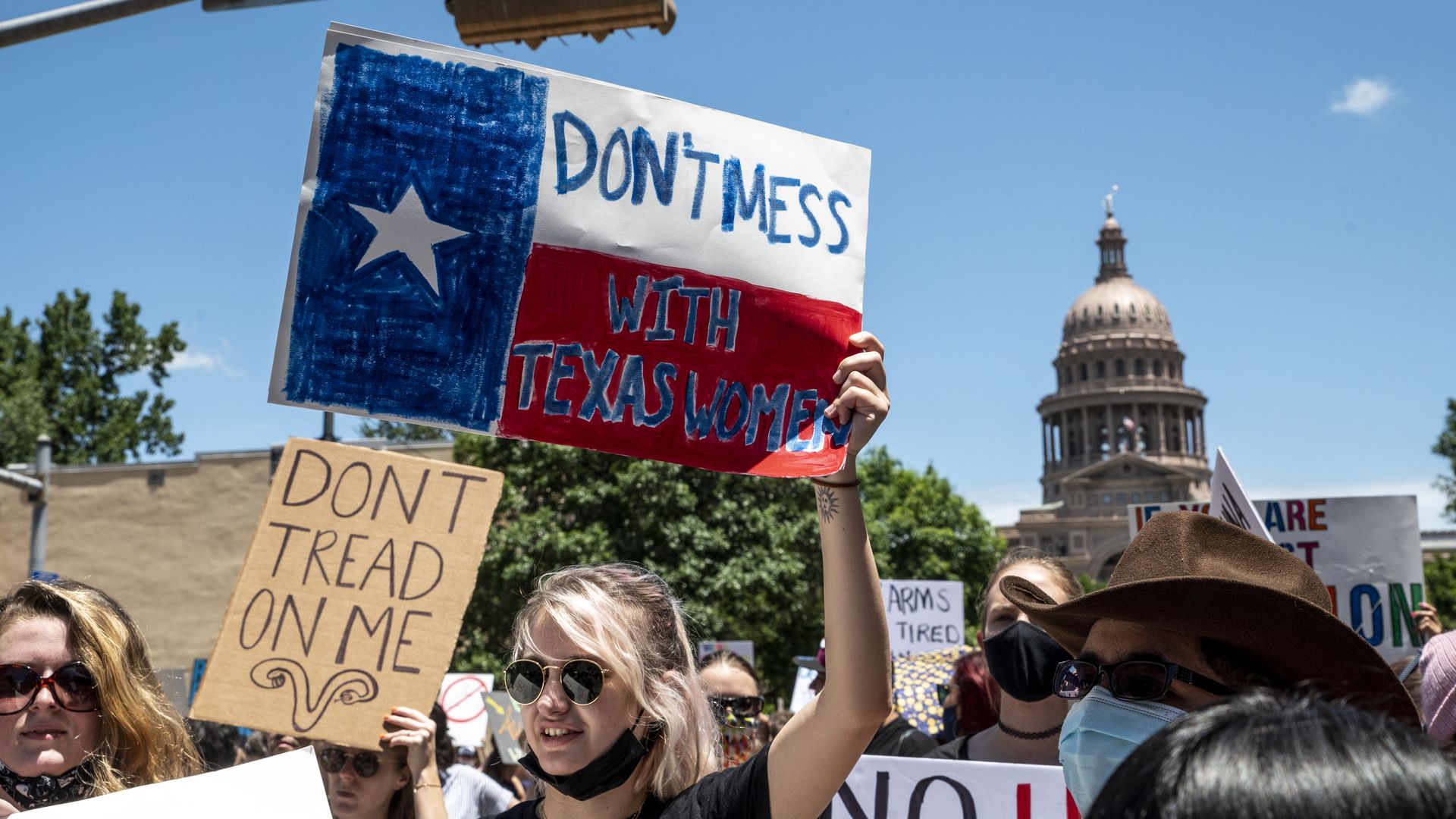 Abortion rights advocates and providers filed a federal lawsuit on Tuesday to block a new Texas law that incentivizes private citizens to help enforce the state's ban on abortions at six weeks of pregnancy.
Why it matters: Several states have signed into law restrictive abortion bans. But the Texas law, which is set to take effect in September, also empowers individuals to sue anyone who helps a person get an abortion and awards at least $10,000 to those with successful court challenges.
Abortion patients cannot be sued under state law, but suits can target people who provide financial assistance, drive a patient to an abortion clinic or counsel a pregnant person as a religious leader, according to the lawsuit.
The lawsuit, filed by the Center for Reproductive Rights, Planned Parenthood and the American Civil Liberties Union on behalf of several groups, argues that the Texas law is unconstitutional.
What they're saying: "If this oppressive law takes effect, it will decimate abortion access in Texas—and that's exactly what it is designed to do," Nancy Northup, president and CEO of the Center for Reproductive Rights, said in a statement.
"The state has put a bounty on the head of any person or entity who so much as gives a patient money for an abortion after six weeks of pregnancy, before most people know they are pregnant," Northup added. "Worse, it will intimidate loved ones from providing support for fear of being sued."
"We will pursue every legal avenue we can to block this and other pernicious laws."
Worth noting: The provision for court challenges has also led to backlash from state attorneys.
Go deeper