Tennessee's top vaccine official fired after sharing COVID-19 guidelines for teens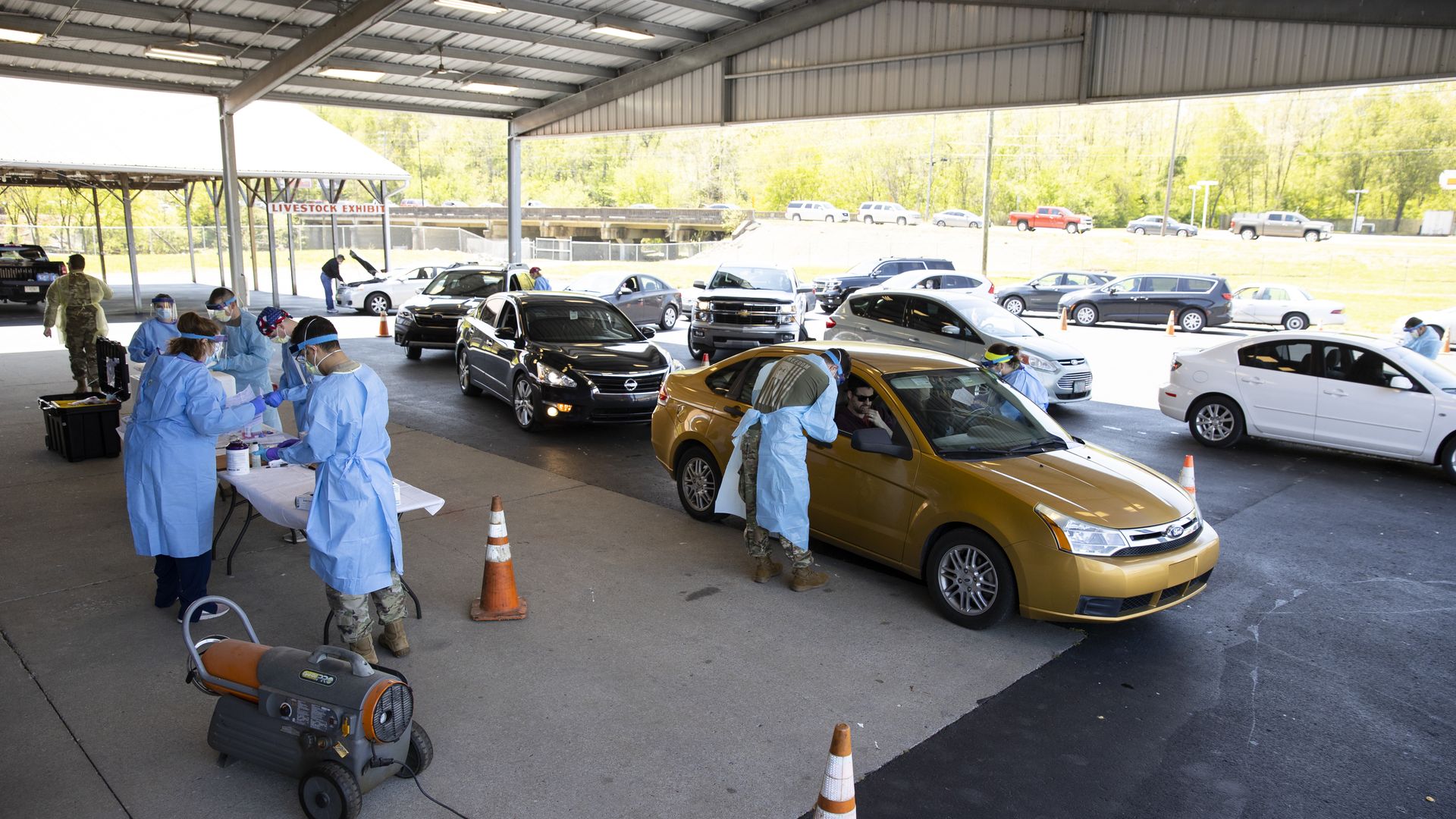 Tennessee's top vaccine official told CNN she had been fired after sharing a memo citing state law about whether adolescents can seek medical care without their parents' permission.
Why it matters: The news comes amid an alleged push by Republican lawmakers in the state to halt vaccine outreach for teens for all diseases, including COVID-19, the Tennessean reports.
State of play: Tennessee is one of the few states in the U.S. that has a "mature minor doctrine" that allows physicians to decide whether minors have the "capacity to consent to vaccination themselves," per CNN.
Michelle Fiscus, a pediatrician who served as Tennessee's director of immunization programs, said she wrote the memo to vaccine providers explaining a decades-old state law fielding questions about what should be done if minors ask to be vaccinated.
The memo saw backlash from some lawmakers who felt it would undermine parental authority, Fiscus said.
She added that she was "terminated without cause."
The big picture: An internal report obtained by the Tennessean notes that the state's public health department will no longer be conducting vaccine outreach events at schools.
The state will also stop sending teens notices reminding them to get their second doses of the COVID-19 vaccine.
"If the health department must issue any information about vaccines, staff are instructed to strip the agency logo off the documents," the Tennessean writes.
What they're saying: "This is about a partisan issue around covid vaccines and around people in power in Tennessee not believing in the importance in vaccinating the people, and so they terminated the person in charge of getting it done," Fiscus told the Washington Post.
"The government is sacrificing public health to be in the good graces of our legislators; it's a horrid dereliction of duty," she added.
"The people of Tennessee are going to pay a price," Fiscus told CNN.
Go deeper