Federal court tosses Roy Moore's lawsuit against Sacha Baron Cohen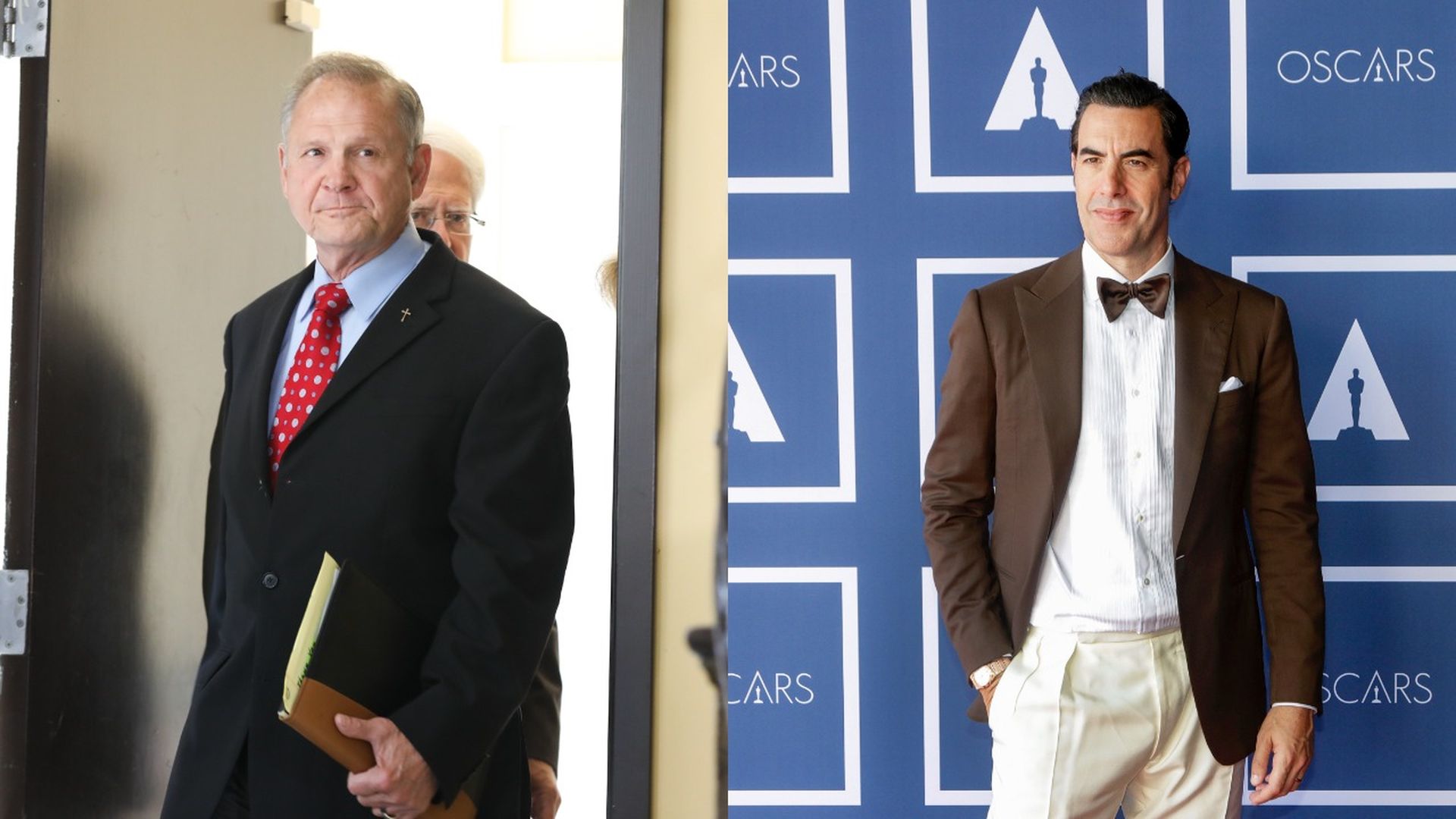 A federal judge on Tuesday dismissed failed GOP Senate candidate Roy Moore's $95 million lawsuit against comedian Sacha Baron Cohen, AP reports.
Why it matters: Moore argued he had been tricked into an interview that played on sexual misconduct allegations against him. In 2017, while running for U.S. Senate, Moore was accused of having pursued sexual and romantic relationships with teens while in his 30s.
The accusations contributed to Moore's defeat; subsequently, Doug Jones became the first Alabama Democrat to win a Senate seat in a quarter-century, per AP.
What they're saying: Moore was invited onto Cohen's "Who Is America?" show under the pretext of receiving an award for supporting Israel. Appearing as a faux counterterrorism instructor, Cohen demonstrated supposed military technology, including a so-called pedophile detector that beeped whenever approaching Moore.
Moore signed a clear disclosure agreement that barred any legal claims over the segment, Judge John Cronan wrote in his decision.
The segment was "clearly a joke" and "no reasonable viewer would have seen it otherwise," he wrote, per AP.
What's next: Moore plans to appeal, he told AP.
Go deeper