Sticker shock on the menu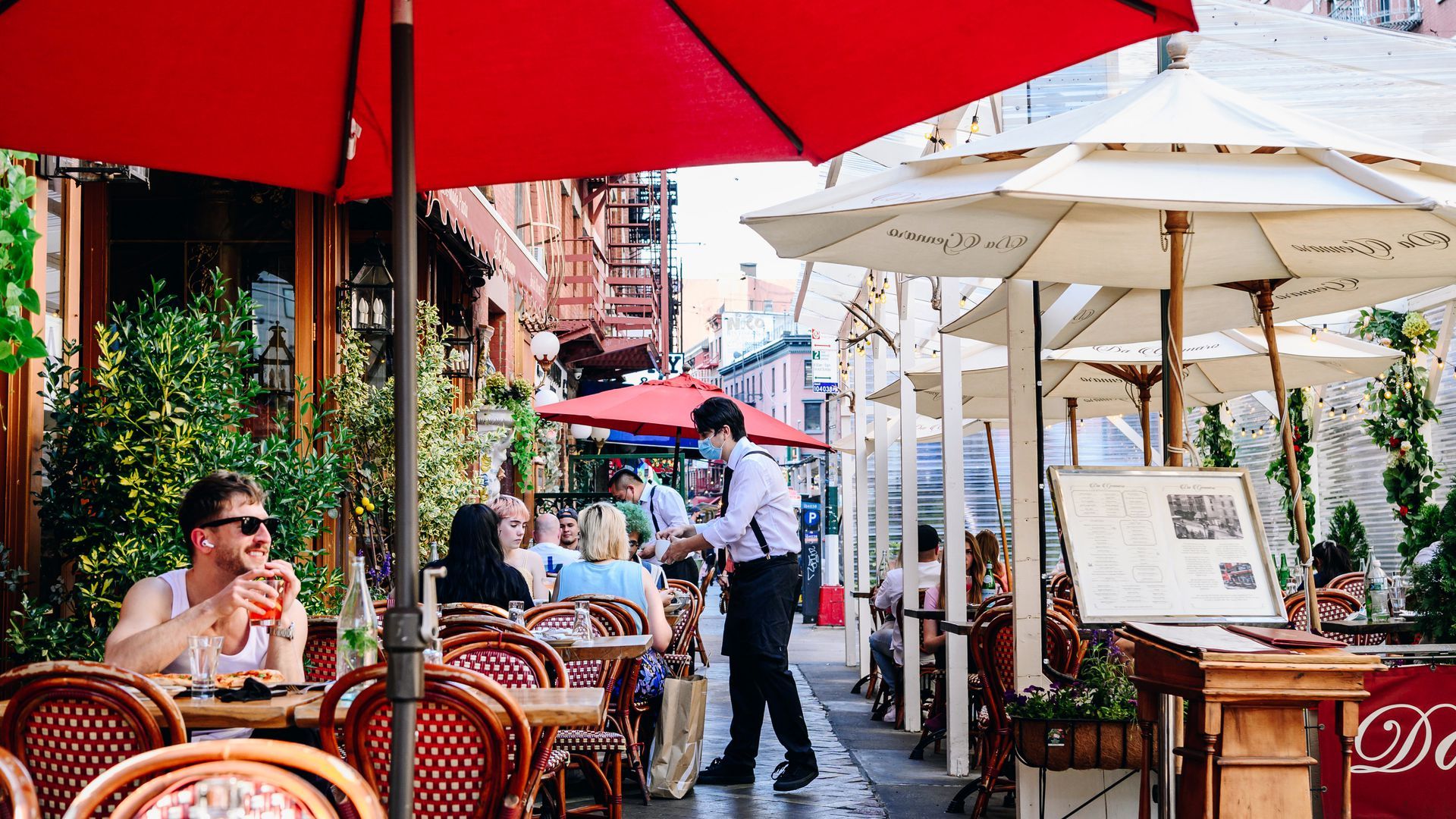 The price of eating out jumped 0.7% last month — a staggering pace not seen since 1981, inflation data out Tuesday shows.
Why it matters: Demand is soaring, but so are the costs restaurants and other food providers face — for ingredients, supplies and staff, which are all in short supply. The dynamic is playing out on the menu in the form of pricier meals.
One big factor: Restaurants are paying up to lure employees to staff the comeback. The data is a sign they are passing on the costs.
"I am a little surprised that food away from home has not accelerated more given the issues around finding staff," says ING economist James Knightley.
"With reports of rising wages, I suspect that restaurants would be looking to raise their prices more rapidly."
It's not just restaurants. Here's a stat for the history books: Food from vending machines saw the biggest single-month cost jump on record.
One theory: The machines are "more common in offices and break rooms where workers are finally returning," Diane Swonk, an economist at Grant Thornton, wrote Tuesday.
"Many restaurants and fast-food establishments in urban centers, where offices are located, shut down during the crisis."
The big picture: All six major grocery store food categories saw prices increase — with meat, fresh fruit and vegetables seeing the steepest hikes.
What to watch: Executives at some of the biggest packaged food companies — brands you see down the grocery aisle — see steeper price hikes ahead.
PepsiCo CFO Hugh Johnston said today ... "Is there somewhat more inflationary out there? There is. Are we going to be pricing to deal with it? We certainly are."
Conagra, the maker of Slim Jim and Duncan Hines, already jacked up costs —and more will be coming. Why? "[C]ontinued increases in the cost of edible fats and oils, proteins, packaging and transportation," CFO David Marberger told analysts today.
The bottom line: Whether you're eating out or at home, it costs more.
Go deeper