Board game teaches complexities of immigration policy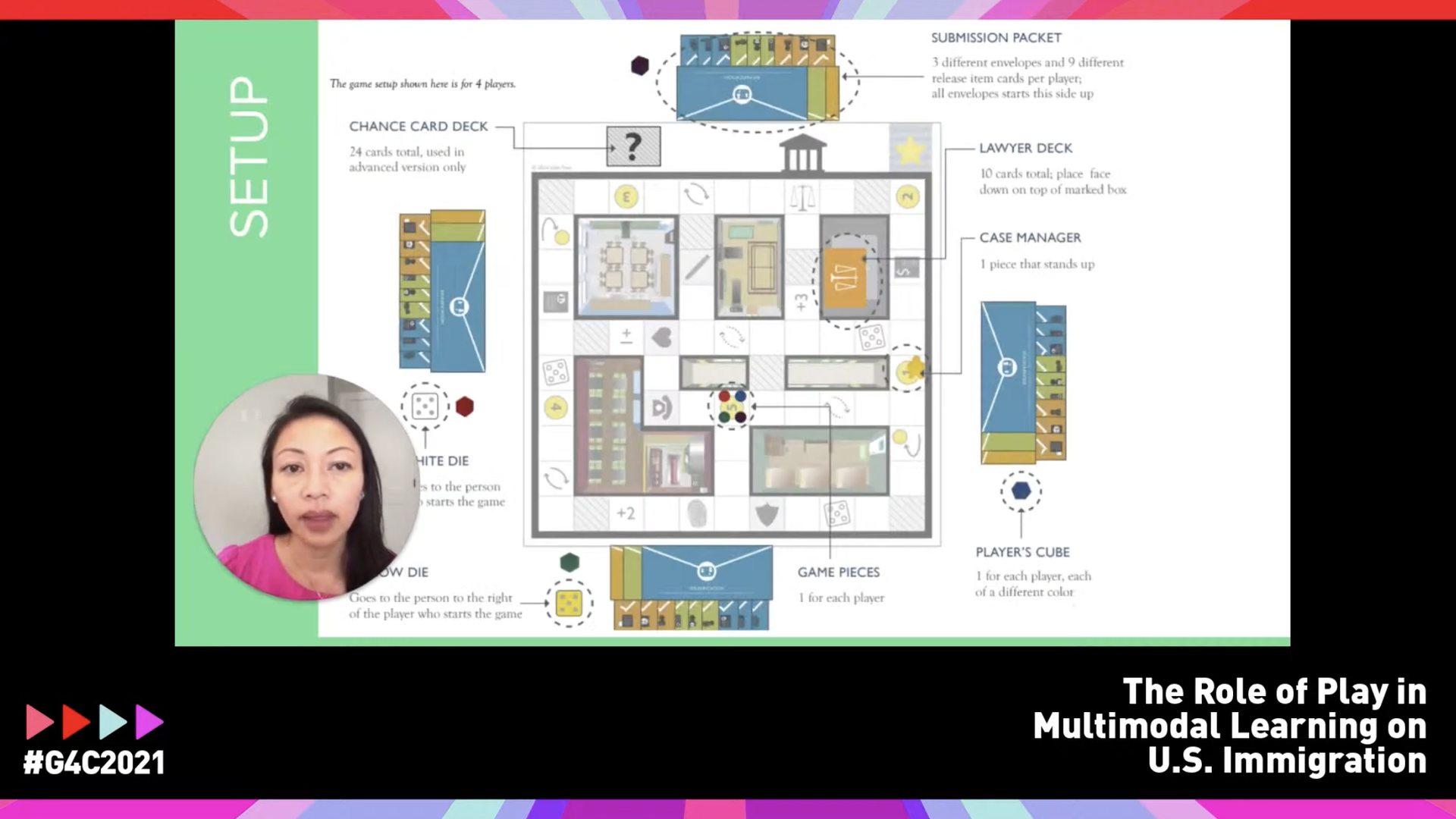 A board game called "Toma El Paso (Make a Move)" is helping college students understand some of the ground-level complexities of U.S. immigration policy.
Why it matters: The game is made to be played, first and foremost, by unaccompanied immigrant minors to help them learn how to navigate the U.S detention system.
Between the lines: Designer Lien Tran, who made the game in 2014, said it is meant to explain the ways one can exit the system (reunification, foster care or return).
Among its lessons: the importance of following-up with caseworkers and "exerting patience."
What they're saying: At a talk at the Games for Change conference on Monday, Saint Louis University professor Kate Moran said "Toma El Paso" was eye-opening for her students. (Watch the full talk on YouTube.)
"They expressed frustration that even if they did what they were supposed to do, there was no guarantee of a good outcome — at least not quickly."
They appreciated its specificity: "The game allows us to talk about something that often gets buried in conversations about high-level law and policy: the way the detention system looks and acts on the ground."
Go deeper