Bans on handgun sales to people under 21 ruled unconstitutional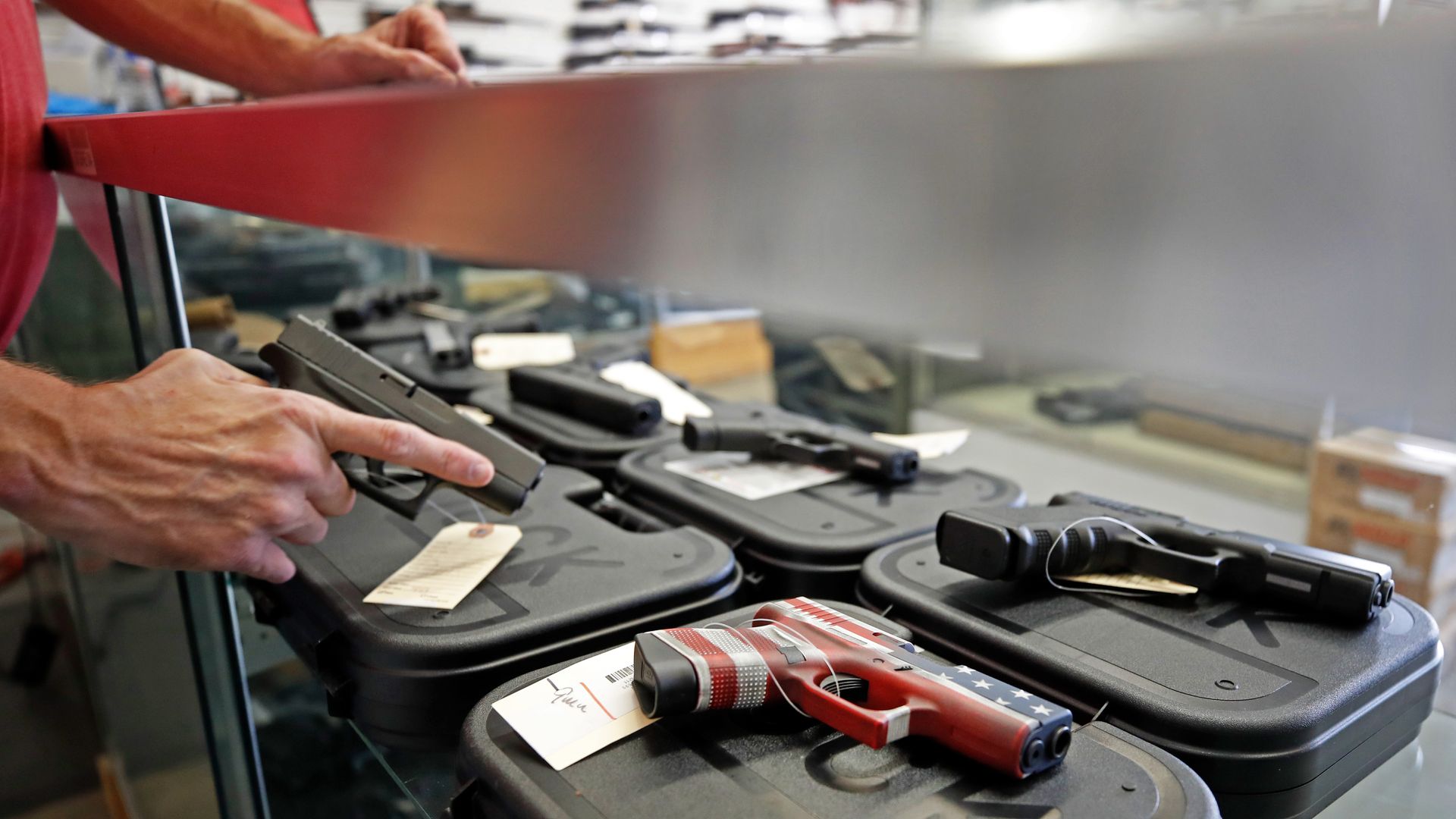 Federal laws imposing a minimum age of 21 to purchase handguns from licensed dealers violate the Second Amendment, a federal appeals court ruled Tuesday.
Why it matters: The ruling could have implications for efforts to restrict gun sales nationally in the future, the Washington Post reports.
The big picture: A three-judge panel of the 4th US Circuit Court of Appeals ruled the restrictions unconstitutional, with the opinion stating that 18-year-olds possess a Second Amendment right to gun ownership.
Judges Julius N. Richardson and G. Steven Agee noted that they were "required at the time of the Founding to serve in the militia and furnish their own weapons."
"Despite the weighty interest in reducing crime and violence, we refuse to relegate either the Second Amendment or 18-to-20-year-olds to a second-class status," Richardson wrote.
Judge James A. Wynn Jr. Courts wrote a dissent and said "the majority's decision to grant the gun lobby a victory in a fight it lost on Capitol Hill more than 50 years ago is not compelled by law."
The other side: Eric Tirschwell, managing director for Everytown Law, called the ruling an outlier and said the full 4th Circuit should reverse it.
"We think it's wrong on the history, wrong in the way it goes about its Second Amendment analysis and equally wrong for public safety at a time when we're experiencing an epidemic with gun violence across the country," Tirschwell said, per The Post. "The last thing we need is for more guns to be in the hands of young people."
Go deeper