The market solution to the deer problem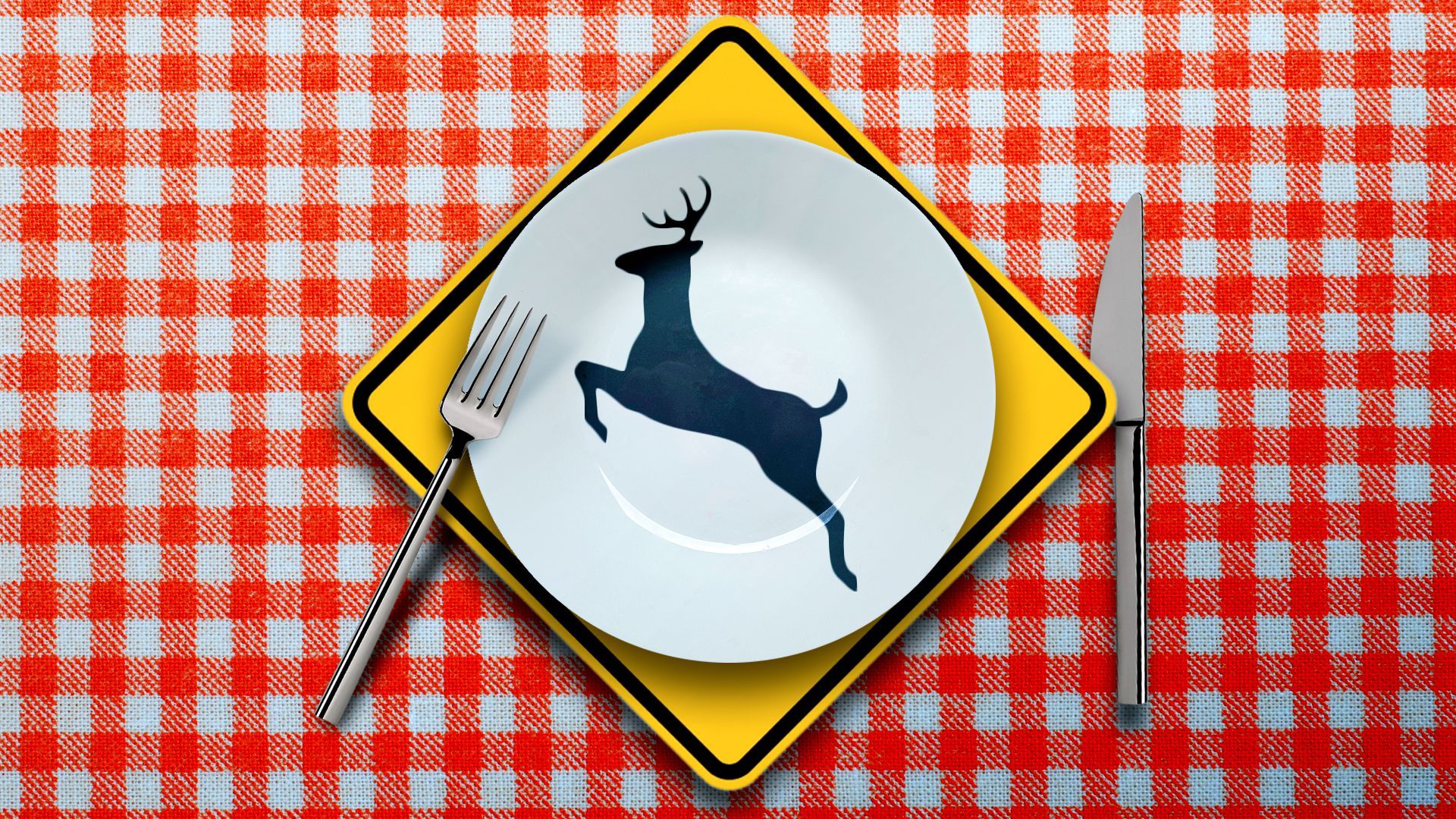 Deer are the deadliest animal in America, causing about 200 human deaths per year — as well as 30,000 injuries — when they collide with cars. That's a tragedy; it's also a market failure.
Why it matters: Rather than having deer running around and killing people, it would be much better — and much more delicious — were we to be killing the deer and eating them.
The big picture: Deer populations are exploding, causing enormous human and environmental damage. They eat saplings that would otherwise become carbon-absorbing trees; they destroy native plants that would otherwise house birds' nests; and, of course, they eat their way through countless gardens and vegetable patches.
Culling deer is an obvious solution to the problem — one with the ancillary benefit that it would produce large quantities of delicious, nutritious, high-protein, low-fat venison.
Natural carnivores also help. Studies have shown that deer-vehicle collisions fall by 22% when cougars are around, and by 24% when wolves are introduced.
The catch: Venison can currently only be sold in the U.S. if it is farmed, rather than wild. If you eat American venison that wasn't shot by yourself or a friend, then it's probably bland meat that comes from midwestern farms raising deer on a corn-heavy diet.
What they're saying: Kurt Vercauteren of the USDA's National Wildlife Research Center tells the WSJ that a sensible first step would be pilot projects in a few states, to see what happens when wild venison can be sold.
If commercial demand fails to meet supply, many food banks would love to make use of the meat, even if hunters are less generous than they used to be.
The bottom line: Wild game is regularly sold in pretty much every other country in the world. Given the popularity of guns and hunting in the U.S., it's bizarre that doesn't happen here.
Go deeper