American cities have a lot to learn about bike friendliness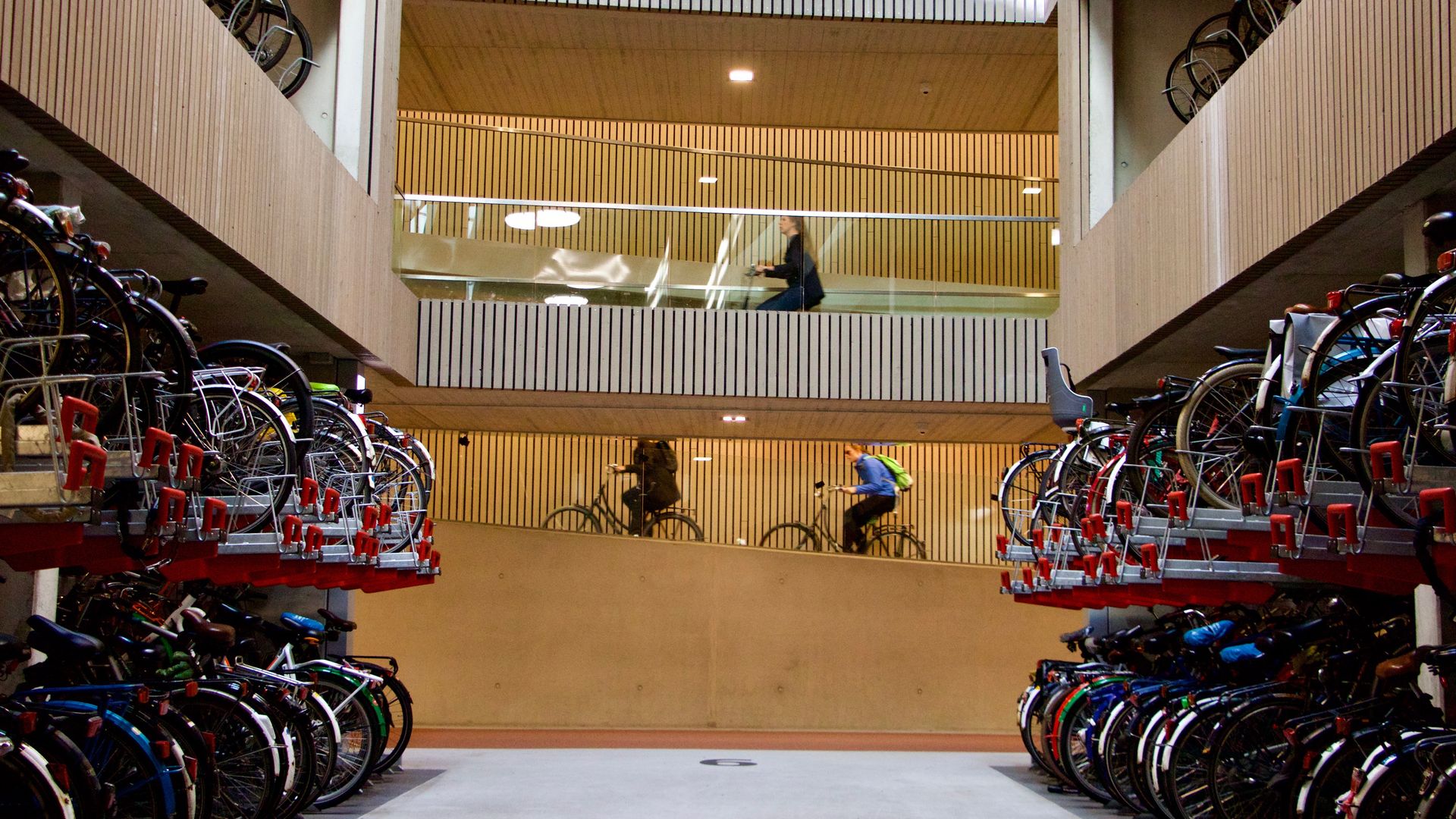 More Americans have embraced bicycling since the pandemic, but in terms of bike-friendliness, the United States lags far behind Europe.
Why it matters: The best cities for bicycling have safe, comfortable and well-connected bike networks, according to People for Bikes, an advocacy group based in Boulder, Colorado. And its new international ranking of bike-friendly cities shows U.S. cities have a lot to learn from their European counterparts.
By the numbers: Five of the top 10 cities for bicycling are in the Netherlands, and all but one — Provincetown, Massachusetts — are in Europe.
The top 10 U.S. cities are mostly tourist spots (like Cape Cod's Provincetown) or college towns like Berkeley, California; Boulder, Colorado, and tiny Alma, Michigan.
Details: The rankings of 767 cities in 12 countries are based on a combination of two factors: a network score and a community score.
The network score — which accounts for 80% of a city's overall score — looks at how easily cyclists can get to grocery stores, hospitals, jobs, schools and transit hubs using "low-stress routes" (streets with 25 mph or lower speed limits, or busier streets with protected bike lanes).
The community score — which accounts for the other 20% — is based on the results of an online survey of bike users.
The top-ranked city on the list is Utrecht, near Amsterdam, where more than one-third of the Dutch city's 360,000 residents commute on bikes.
It's home to the world's largest bicycle parking garage, a three-story structure that holds more than 12,500 bikes.
Throughout the city, digital signs point riders to the nearest bike parking, including the number of available spots. And they're all free.
What they're saying: "Making biking better means more than just building bike lanes — it's about improving the entire bicycling experience. Massive investments in safe, convenient and free bike parking ensures riders are prioritized on and off their bikes," according to a People for Bikes blog post.
Go deeper