"Super Mario 64" sells for record $1.56 million at auction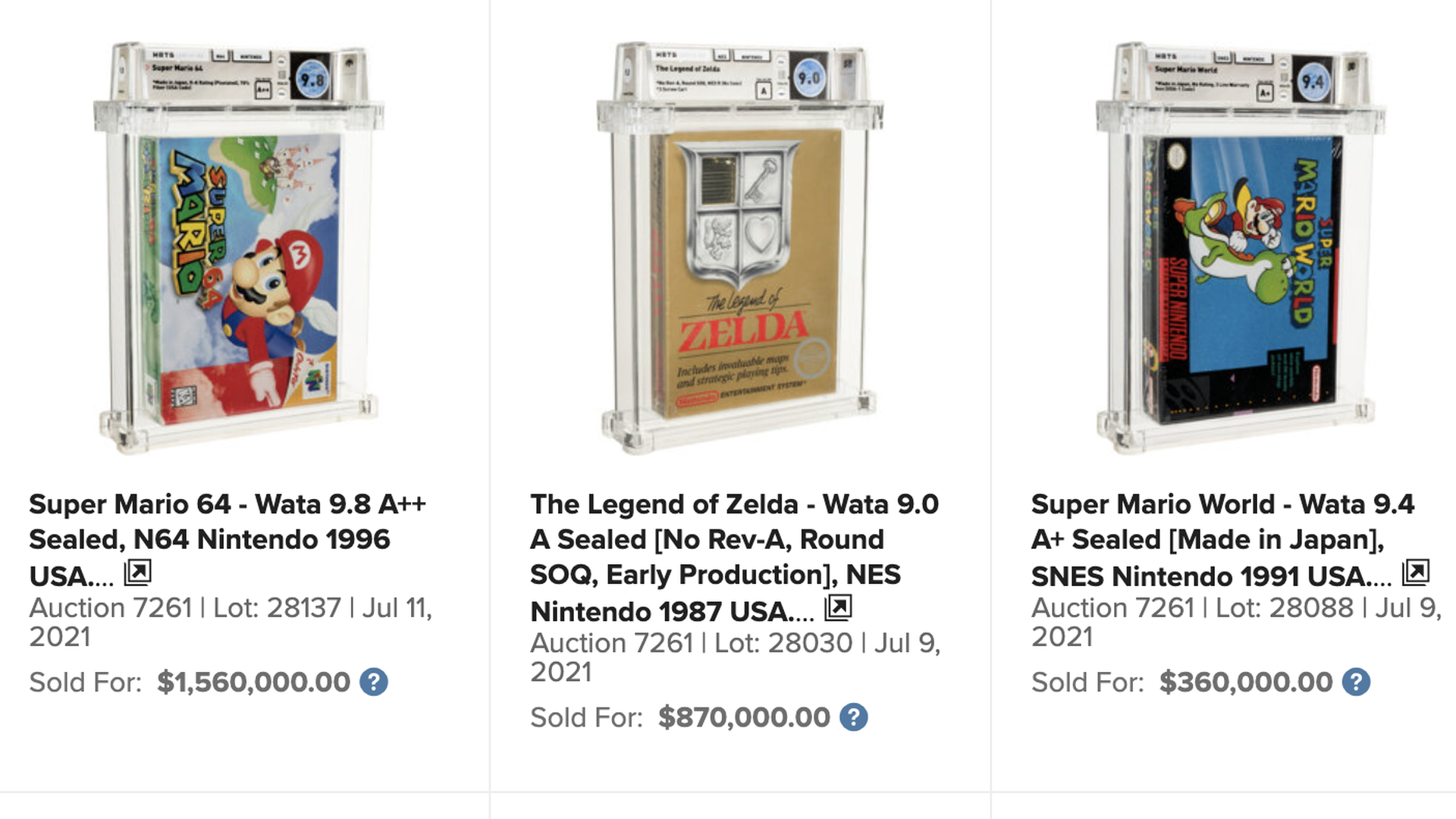 A copy of revolutionary 1996 classic "Super Mario 64" sold for $1.56 million at auction on Sunday, a record for video games.
Why it matters: Prices for boxed copies of games have exploded in recent years.
The "Mario" game was part of a nearly 500-item auction sold by Heritage Auctions, which doesn't even have a bona fide gaming category yet.
Heritage graded that copy of "Mario" as A++, noting "the condition of this copy is just so breathtaking that we're really at a loss here." So even if you still have the game in its shrinkwrap, your copy probably has more dents in the box.
An A+ version of the game sold through Heritage in January for $38,400.
By the numbers: Other notable sales from Heritage's auction included...
More recent games sold well, though not quite as well:
Someone even bought an early-90s U.S. Army training device that amounts to a replica M16 that can plug into a Super Nintendo.
That sold on Friday for $18,600.
Flashback: Classic games expert Chris Kohler called it a "retro game gold rush" back in 2019, as collector money that used to go to comic books, coins and cards moved to video games.
Go deeper