U.S. sends delegation to Haiti after president's assassination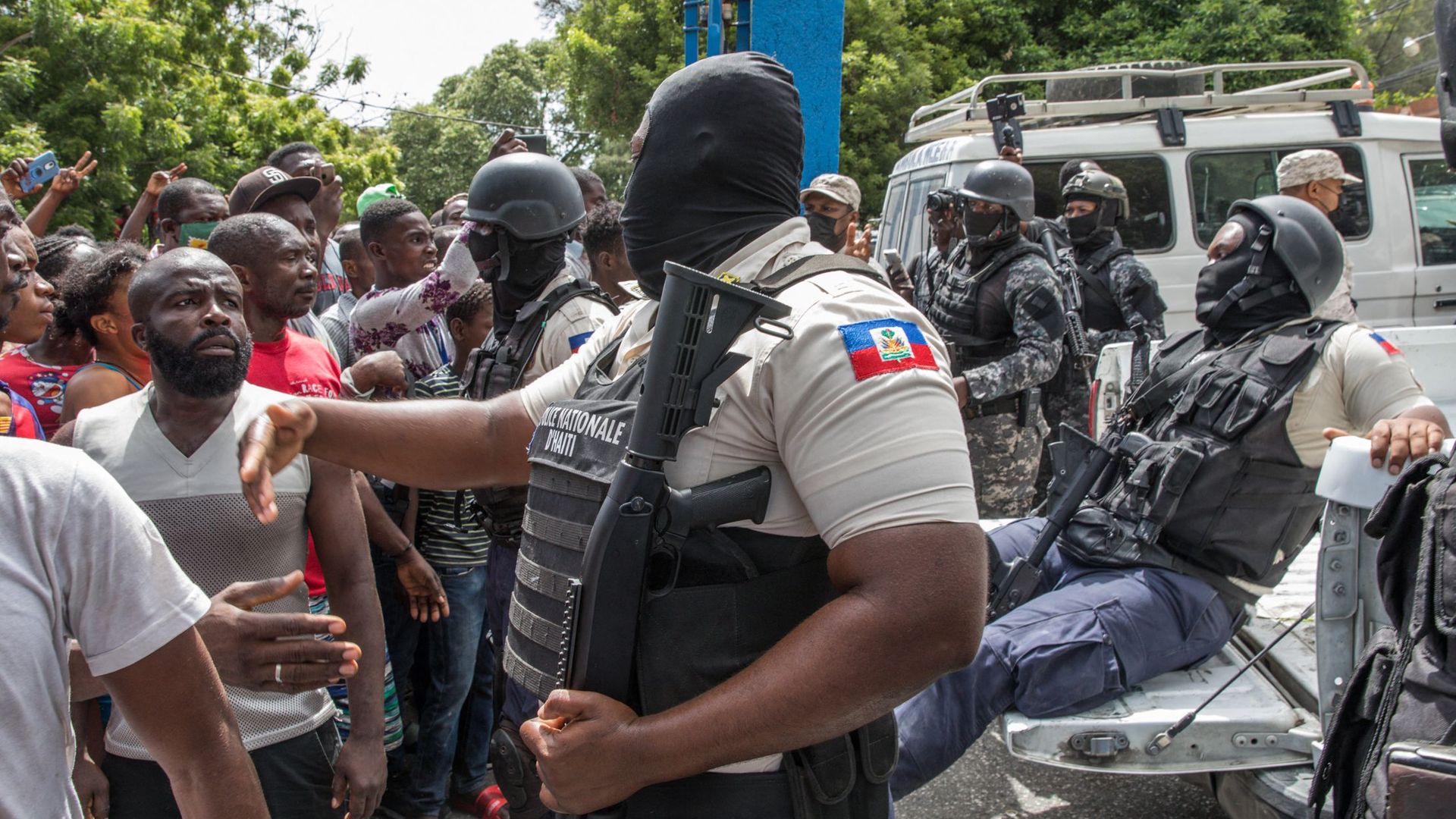 A U.S. delegation traveled to Haiti on Sunday to meet with the country's acting prime minister and national police force amid unrest following the assassination of President Jovenel Moïse on July 7, the White House announced Monday.
Why it matters: The visit came after Haitian authorities requested troops from the U.S. to help stabilize the country and protect its critical infrastructure. The Pentagon has not yet made a decision, but spokesperson John Kirby said Sunday the U.S. is "analyzing" the request.
The delegation included members of the U.S. Department of Justice, Department of Homeland Security, Department of State and National Security Council.
What they're saying: The purpose of the meeting with acting Prime Minister Claude Joseph and Prime Minister-Designate Ariel Henry was to "encourage open and constructive dialogue to reach a political accord that can enable the country to hold free and fair elections," the White House said.
"The delegation reviewed the security of critical infrastructure with Haitian government officials and met with the Haitian National Police, who are leading the investigation into the assassination."
"In all their meetings the delegation committed to supporting the Haitian government as it seeks justice in this case and affirmed the United States' support for the people of Haiti in this challenging time."
The big picture: Haiti police so far has detained at least 18 suspects as part of its investigation into Moïse's assassination.
Several of the suspects are former members of the Columbia's military, and at least three are Haitian Americans with ties to the U.S.
Go deeper: Psaki says U.S. "stands ready" to support Haiti in wake of assassination
Go deeper