Texas Dems flee state in effort to block GOP voting restrictions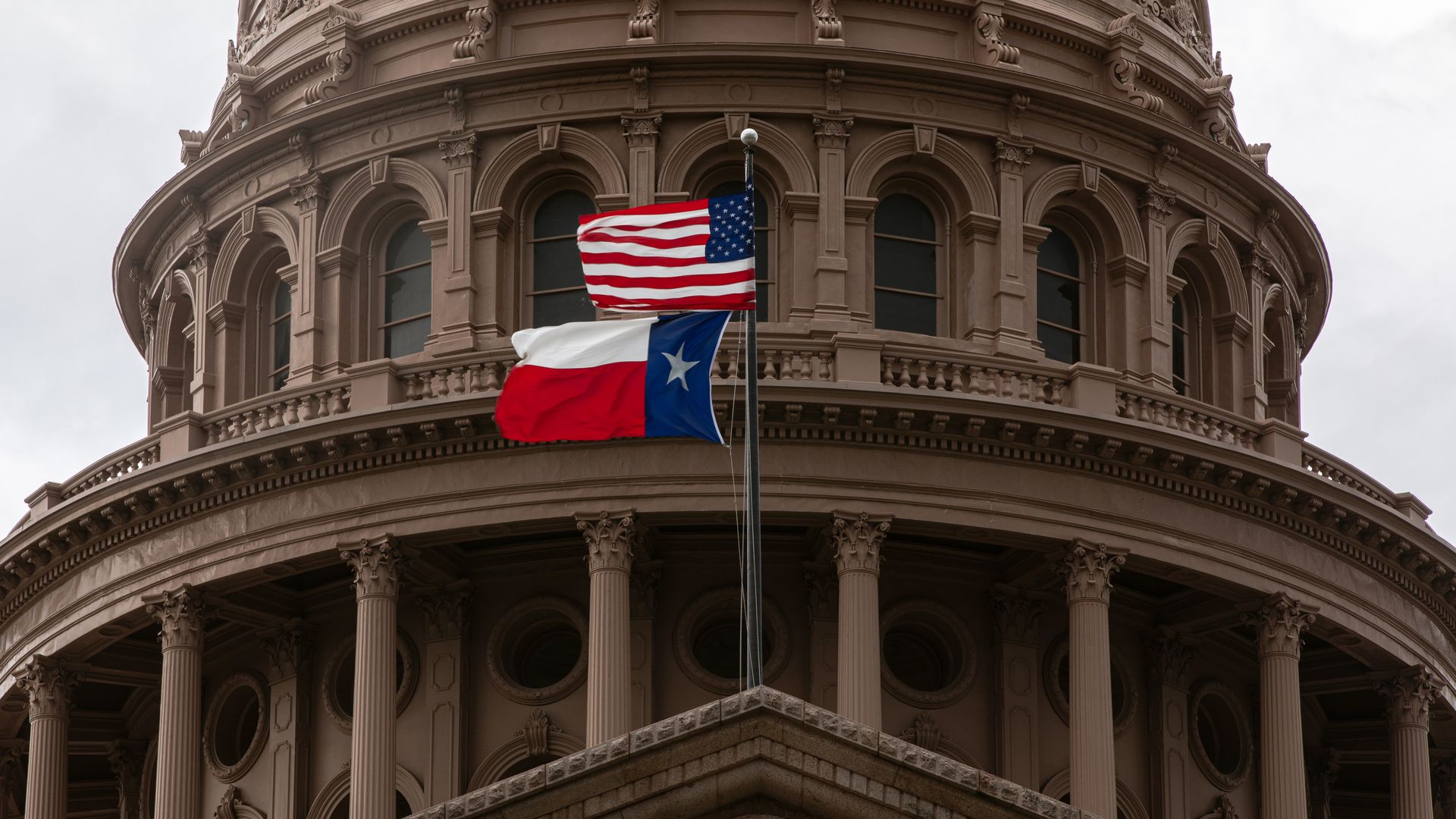 Dozens of Texas House Democrats vowed after fleeing to D.C. Monday night they would stay away from the state until they had achieved their goal of blocking Republicans from passing new voting restrictions.
Why it matters: Instead of attending a special legislative session, the Texas House Democrats headed to D.C. Breaking quorum to prevent legislation from advancing is rare, and the representatives risk being arrested and forced to return to the Capitol.
Flashback: More than 50 Texas House Democrats left the state in 2003 to block a redistricting proposal supported by Republicans, though the effort ultimately failed.
Texas House Democrats also briefly broke quorum in May to block the passage of a sweeping restrictive voting bill right before the end of the regular session.
Texas Gov. Greg Abbott in turn vetoed funding for the legislature and requested a special session, which started July 8.
Committees in both chambers of the legislature advanced two sweeping bills Sunday that would reform numerous aspects of the state's election system, including banning certain forms of voting, heavily restricting other forms and adding new identification requirements.
What they're saying: Chris Turner, Texas House Democratic caucus chair, said at a news conference after landing in the D.C. area Monday night: "We are determined to kill this bill in this special session that will end on August 7. We will stay out until then in order to do that."
Texas Democratic leaders said in a statement earlier Monday that they stood "united in our decision to break quorum and refuse to let the Republican-led legislature force through dangerous legislation that would trample on Texans' freedom to vote."
The other side: Abbott issued a statement saying that breaking quorum hurts Texans.
"As they fly across the country on cushy private planes, they leave undone issues that can help their districts and our state," he said.
What's next: To block the legislation, the lawmakers will have to stay away for the remainder of the special session.
But Abbott "could continue to call 30-day sessions or add voting restrictions to the agenda when the Legislature takes on the redrawing of the state's political maps later this summer," the Texas Tribune notes.
Go deeper: Lawyers, advocates reeling from SCOTUS voting rights decision
Editor's Note: This article has been updated with comment from Abbott and Turner.
Go deeper