Janet Yellen widens Treasury's climate push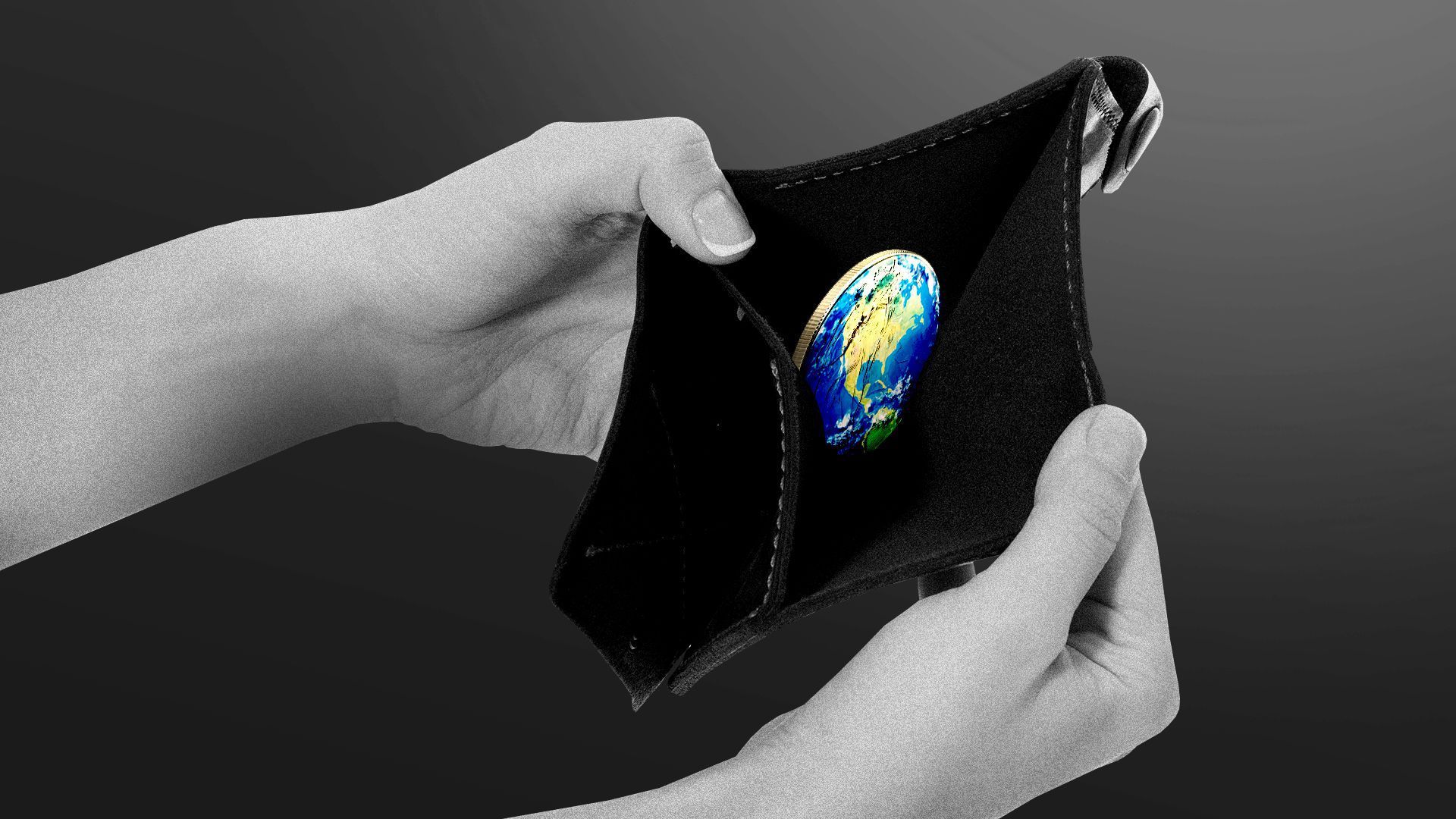 Treasury Secretary Janet Yellen is planning to meet directly with the heads of multilateral development banks (MDBs) to press for stronger steps on climate change.
Why it matters: Her announcement of the gathering shows how Treasury hopes to help steer more public and private capital toward emissions-cutting and adaptation in developing nations.
It's also a sign of the Treasury's expanding role on climate, including newly launched assessments of climate-related financial risks.
Driving the news: "I plan to shortly convene the heads of the MDBs to articulate our expectations that the MDBs align their portfolios with the Paris Agreement and net-zero goals as urgently as possible," Yellen told a climate conference in Venice Sunday just after the G20 finance ministers' meeting there.
Yellen said she also expects them to "more effectively mobilize" private capital.
But she also credited "tremendous work" MDBs are already doing.
World Bank Group president David Malpass told the conference that the group plans to devote an average of 35 percent of its 2021-2025 financing to climate.
The big picture: The U.S. helps fund institutions including the World Bank, the Asian Development Bank, the Inter-American Development Bank and others.
Yellen noted MDBs combined are among the largest sources of climate finance for developing nations.
She said banks the U.S. contributes to provided a combined $36 billion in climate finance in 2020, and help leverage private capital.
A separate communique from G20 finance ministers who met in Venice over the weekend also urges stronger steps from MDBs.
Threat level: Yellen's comments come as progress — or lack thereof — on wider climate finance efforts is potentially critical to the success of the United Nations climate talks in November.
Twelve years ago developed nations agreed to jointly mobilize $100 billion annually in funding by 2020 to help poor nations cut emissions and adapt to warming. That target has not yet been reached despite increased funding.
"$100 billion is a bare minimum. From the Caribbean to the Pacific, developing economies have been landed with enormous infrastructure bills because of a century of greenhouse gas emissions they had no part in. But the agreement has not been kept," U.N. Secretary-General António Guterres told the G20 finance summit Friday.
Go deeper: Yellen says COVID-19 variants could derail global recovery
Go deeper