Interior Dept. forms task force to review its policing policies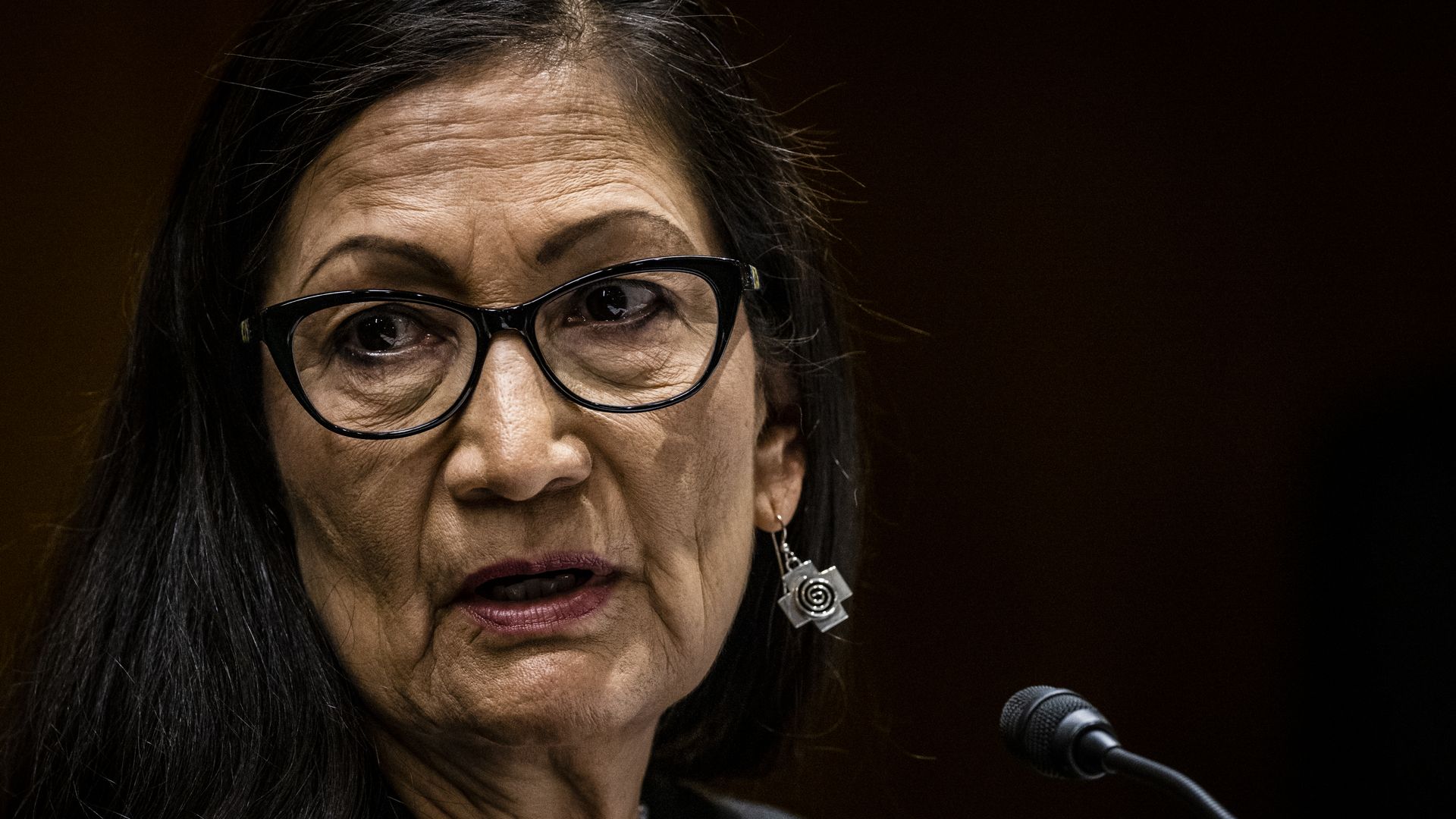 Interior Secretary Deb Haaland is creating a task force to study the policies and practices of its law enforcement bureaus, she announced in a memo issued last week.
The big picture: A watchdog report out last month found that the U.S. Park Police's widespread failure to coordinate with assisting law enforcement led to "confusion" and the unauthorized use of chemical irritants on Black Lives Matter protesters in Lafayette Square last year.
Details: The task force's goal is to "review and identify opportunities for improvement" through an "equity lens," the memo says.
Robert D. MacLean, director of the Interior's Office of Law Enforcement and Security, will lead the task force.
MacLean was chief of the Park Police when two officers fatally shot unarmed motorist Bijan Ghaisar in a Fairfax County neighborhood in 2017. He refused to release the officers' names or any information about the killing for nearly two years, per The Washington Post.
Experts from the Office of Diversity, Inclusion and Civil Rights and the Office of Human Capital will be involved in the review, Haaland noted.
What she's saying: "This task force will focus on ways to (1) strengthen trust in our law enforcement programs; (2) ensure appropriate policy and oversight is implemented; and (3) ensure supportive resources are available for officer mental health, wellness, and safety," Haaland wrote.
"I am confident that this Department-wide approach will identify meaningful solutions to assist law enforcement and communities in strengthening trust and collaboration, while ushering the Nation into the next phase of community-focused law enforcement."
Go deeper