First look: White House sends vaccines to Laos, Fiji and Costa Rica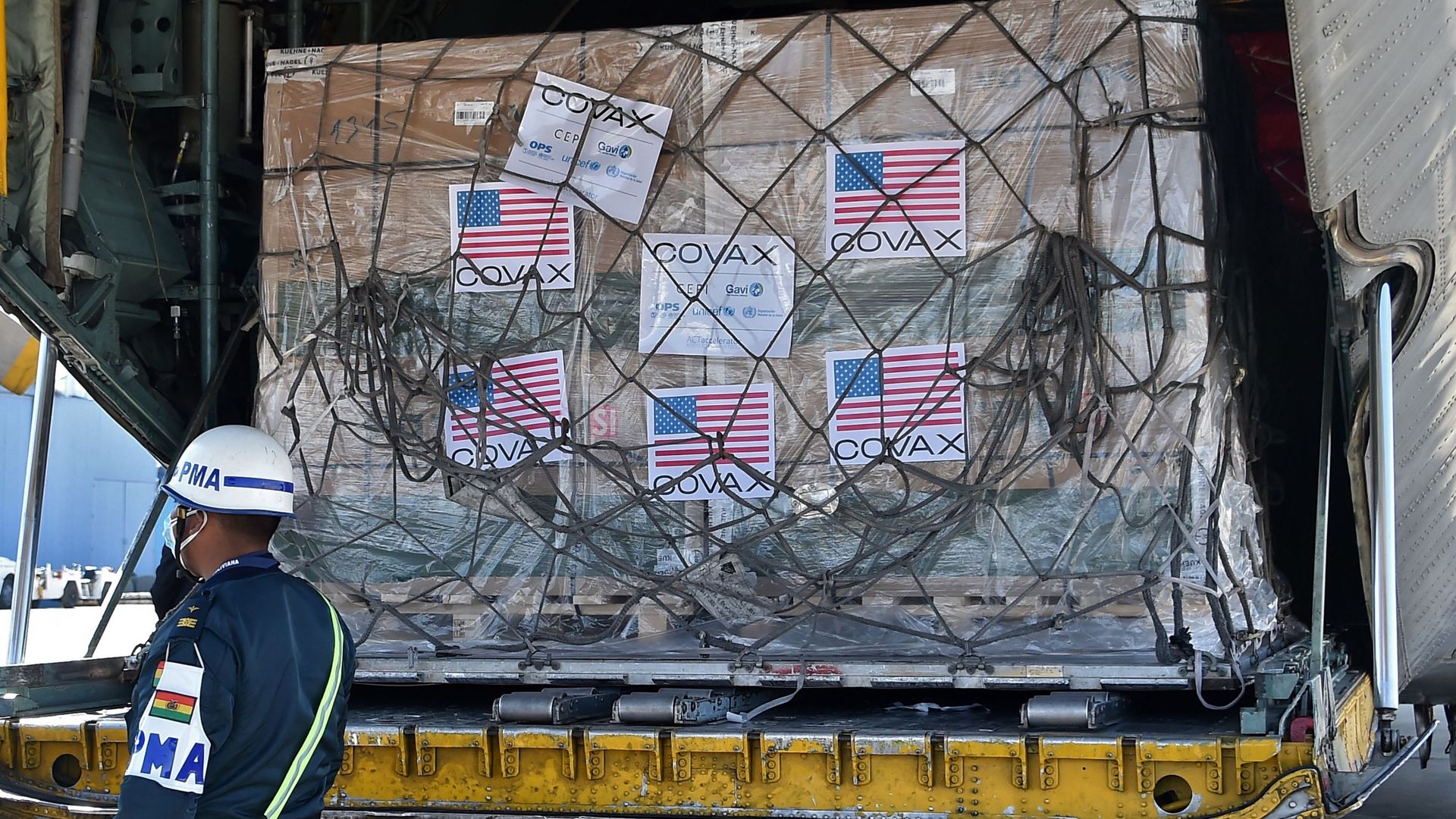 The Biden administration will ship over 1 million doses of COVID-19 vaccines Monday to Laos, Fiji and Costa Rica, Axios has learned.
Why it matters: This allotment is part of the pledge by President Biden to deliver 80 million doses of the vaccine globally as the U.S. seeks to be a leader in distribution on the world stage.
State of play: 150,000 doses of the Moderna vaccine will be sent to Fiji, and 1.08 million doses of J&J will be shipped to Laos through COVAX, the WHO-backed vaccine distribution initiative.
500,000 doses of Pfizer will be shipped through a bilateral agreement to Costa Rica.
By the numbers: In Laos, 595,647 people have been vaccinated, which represents 8.31% of the population, according to data from Johns Hopkins University.
Per the same data, approximately 16% of Costa Rica's population has been vaccinated, while just over 6% of the population in Fiji has received been
The big picture: Biden and G7 leaders have pledged to send 1 billion doses to the developing world, including 500 million from the U.S. alone.
Treasury Secretary Janet Yellen on Sunday urged more rapid distribution of COVID-19 vaccines globally, warning that the virus' variants could hinder the worldwide economic recovery, per the New York Times.
Go deeper