Death toll from Iraqi COVID-19 hospital ward fire rises to 92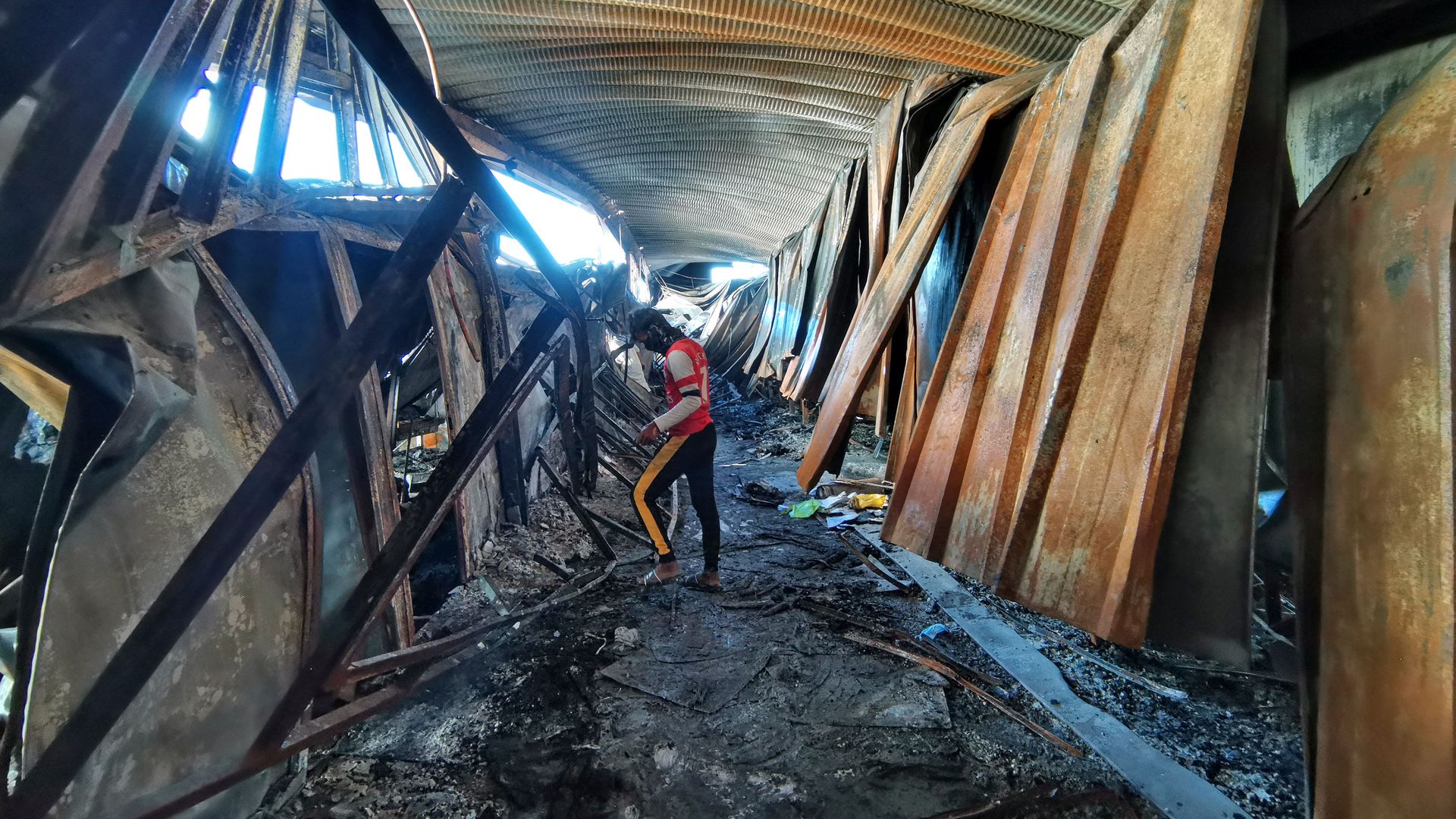 The death toll from a fire in a COVID-19 ward at a hospital in southern Iraq rose to 92 on Tuesday, the AP reports.
Why it matters: This is the second time a deadly fire has ripped through an Iraqi hospital's coronavirus ward in the past few months.
In April, a hospital fire in Baghdad killed at least 82 people. The incident highlighted the "widespread negligence and systemic mismanagement in Iraq's hospitals," according to AP.
The latest: As families bury their loved ones, many have directed their anger at the government for what they believe was a preventable disaster, reports AP.
Prime Minister Mustafa al-Kadhimi called the fire a "deep wound in the consciousness of all Iraqis," and ordered an emergency meeting, per AP.
He also ordered the the suspension and arrest of Dhi Qar province's health director, as well as the hospital director and the city's civil defense chief, according to AP.
The big picture: The fire occurred Monday at al-Hussein Teaching Hospital in Nasiriyah, located in southern Iraq, per AP.
Iraqi medical officials said that all those who died in the blaze suffered from severe burns, reports AP.
So far, 16 people have been rescued from the building, and search operations continue after the fire was brought under control, the Guardian reports.
"Health crews carried charred bodies out of the burning hospital while many patients were coughing from the rising smoke," Reuters reported from the site.
A spokesman for the Dhi Qar province's health department told local media that at least 63 patients were in the ward when the fire broke out, per AP.
State of play: Although the Iraqi Health Ministry hasn't given an official explanation for the fire's cause, officials said it was caused by an electric short circuit, AP reports.
But a health official in Dhi Qar province said the fire was caused by an exploding oxygen cylinder, per AP.
Between the lines: The blaze has again brought renewed focus on the state of Iraq's health care system, which has been plagued by "widespread negligence and mismanagement," AP reports.
Iraq is also currently in the midst of a COVID-19 surge, and distrust of the public health sector could prevent some from seeking care, according to AP.
In photos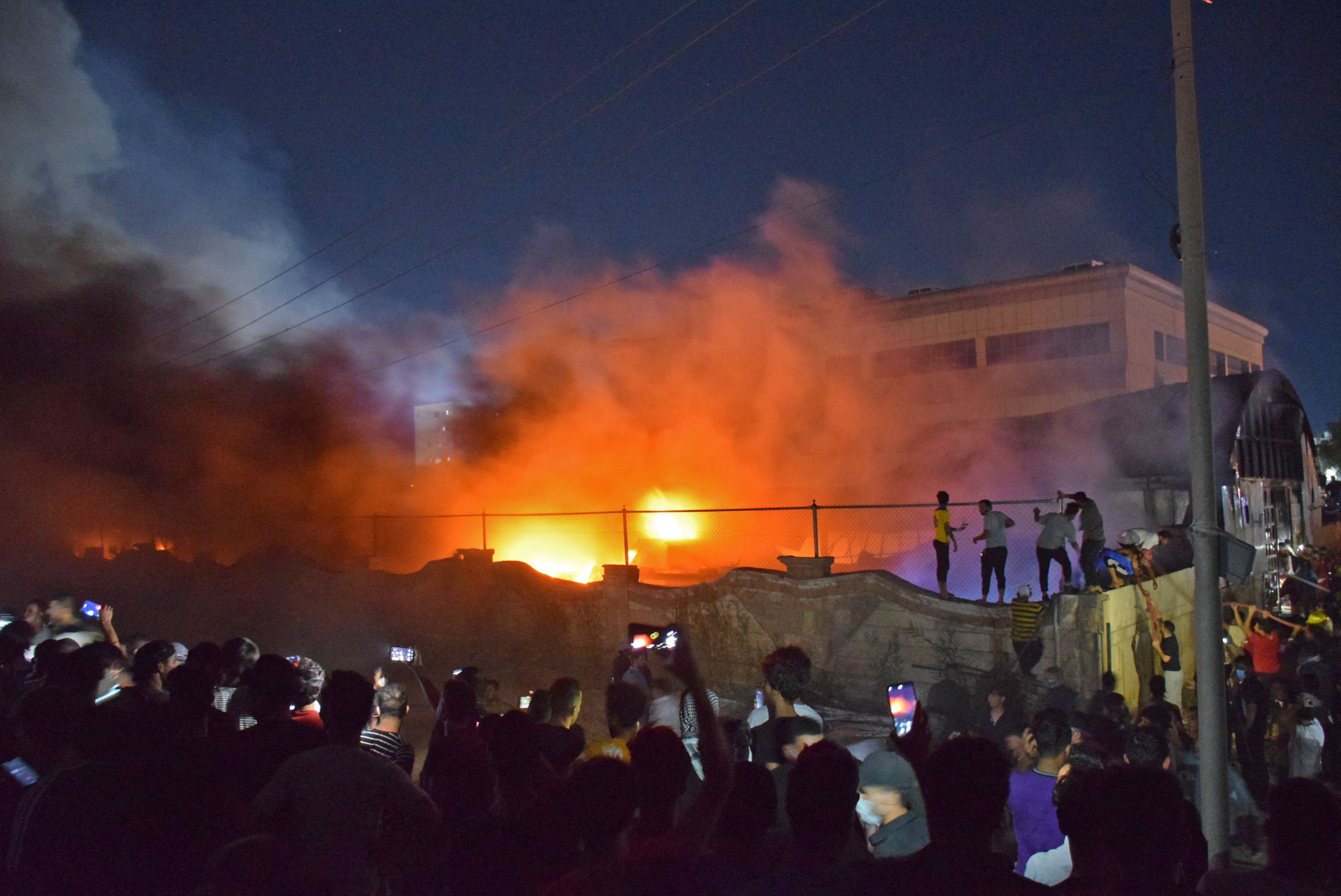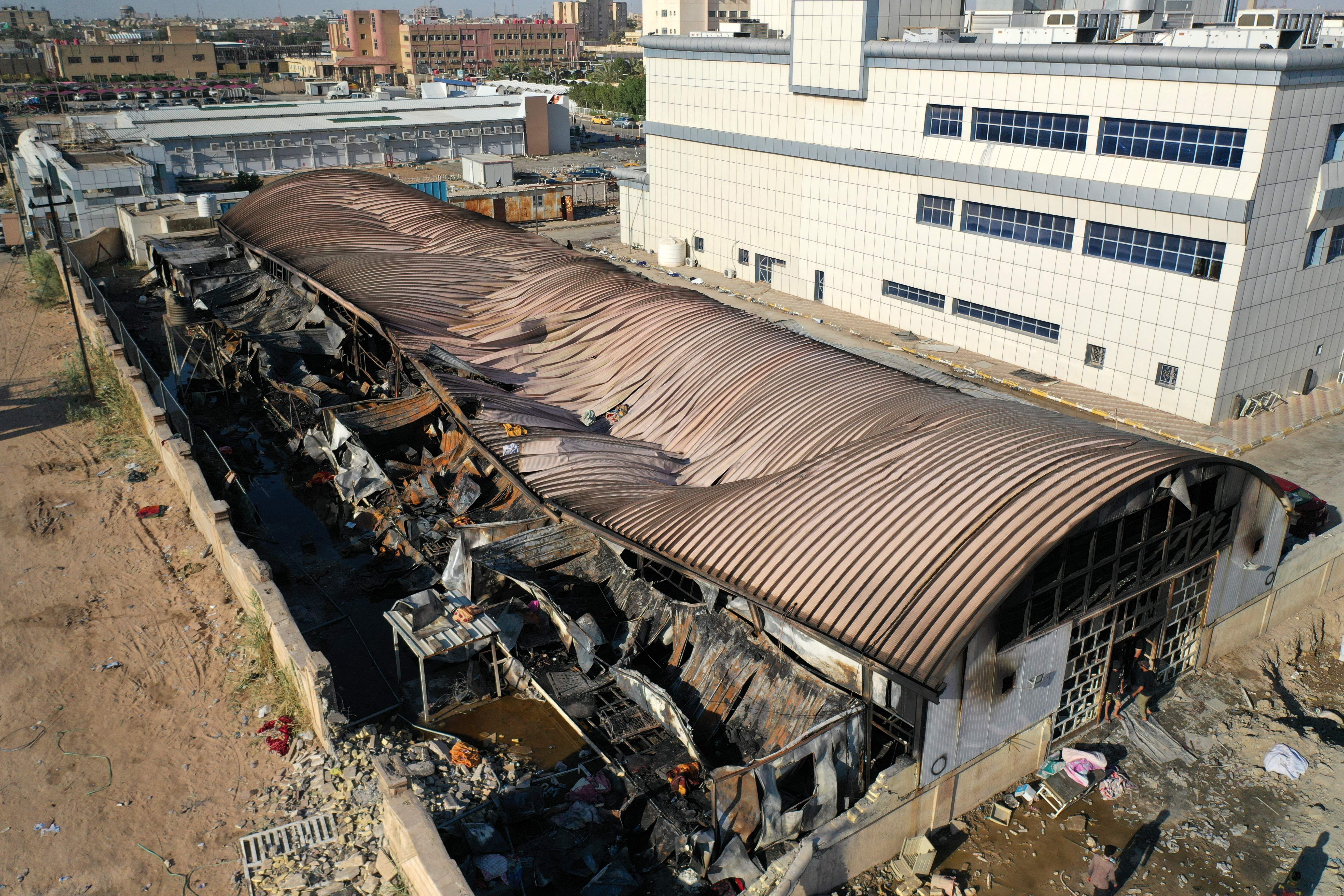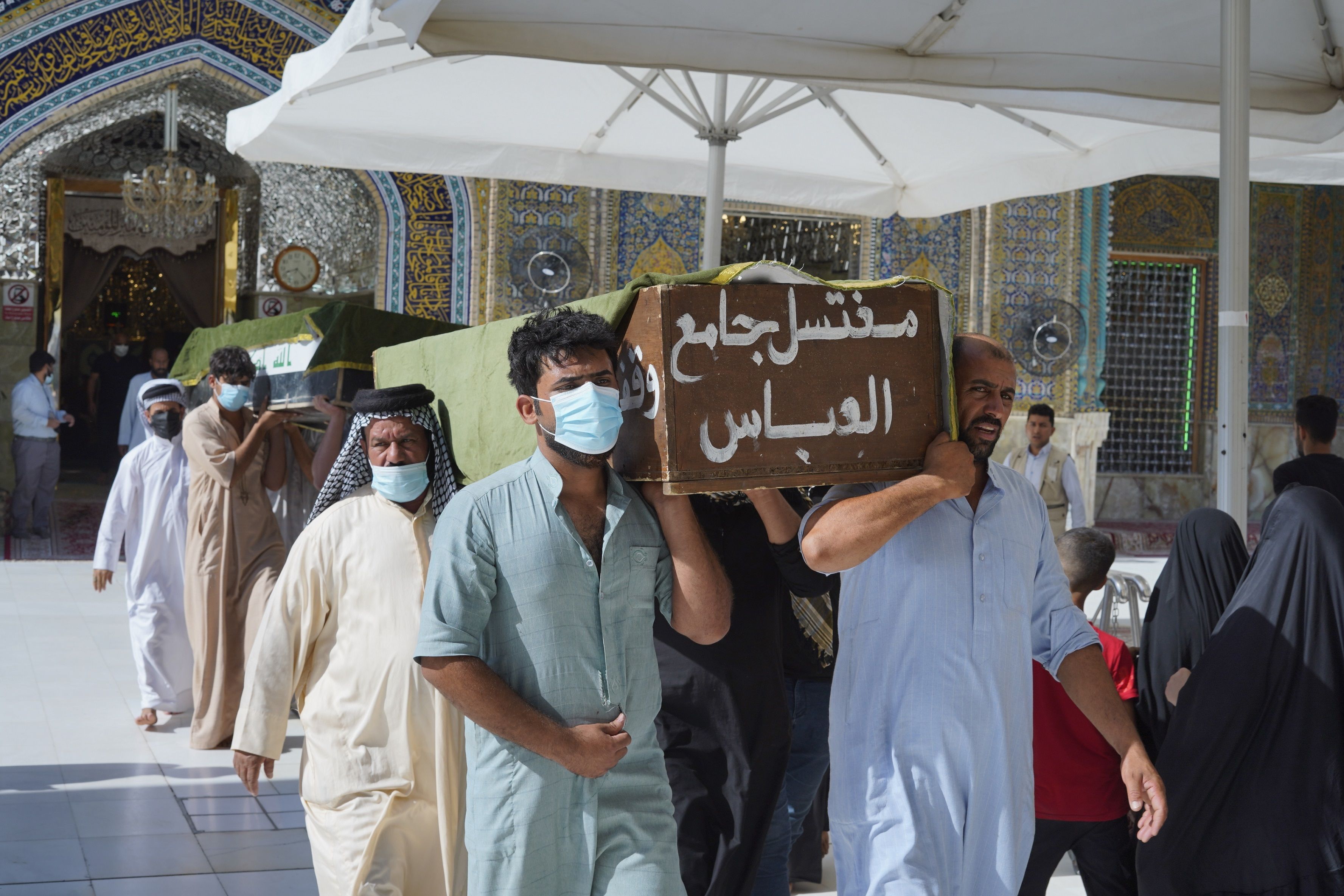 Go deeper