What to watch for during earnings season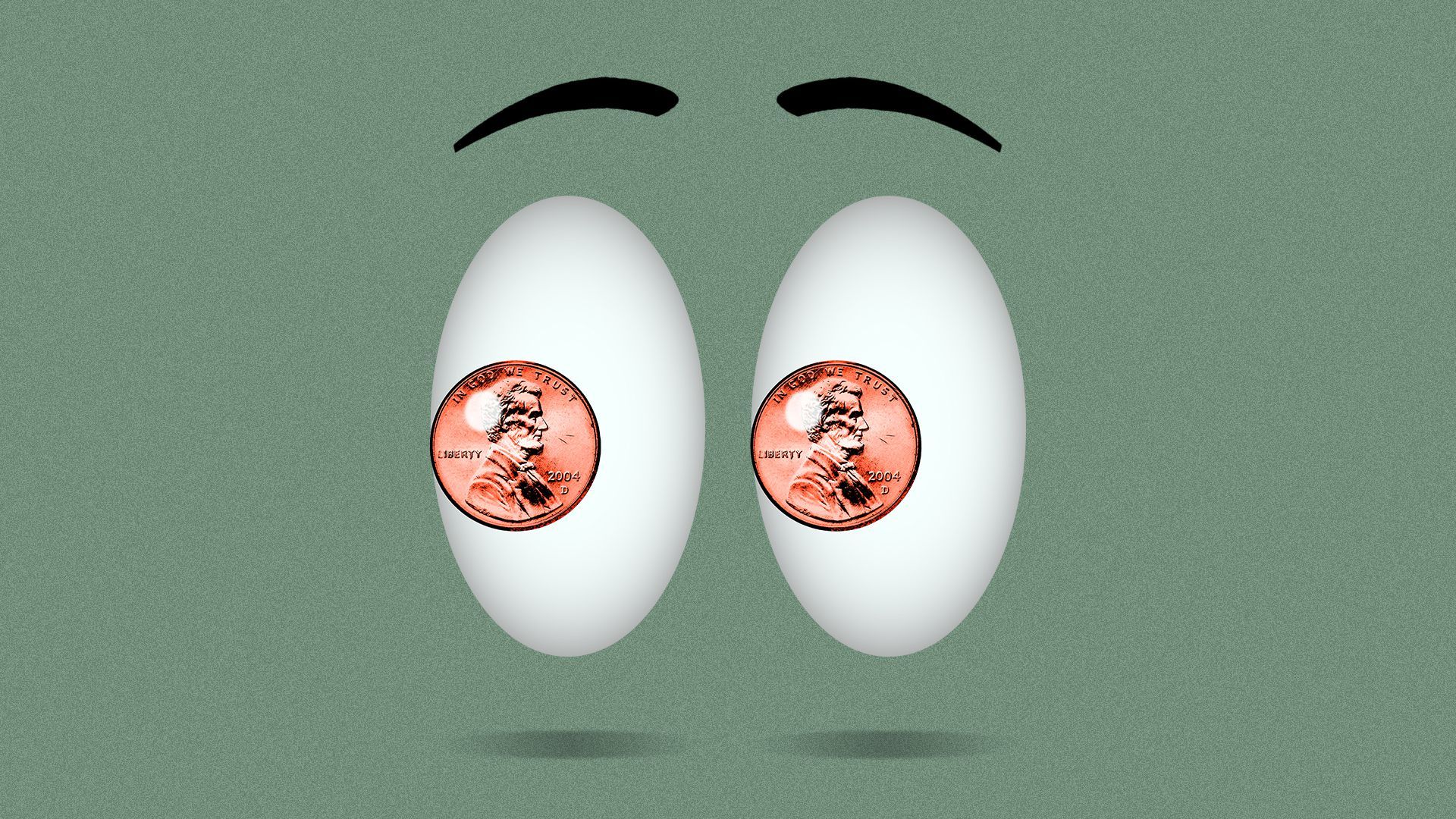 Earnings season kicks off this week, and corporate America is expected to report a jump in profits. The results will provide important color on what's going on behind the scenes.
Why it matters: The rapid reopening of the economy has come with its complications including supply chain bottlenecks and inflationary pressures that have made operating a business anything but smooth.
What they're saying: "This quarter will be a key inflection point as it will shed light on the true earnings power of companies in the midst of the economic recovery," NYSE senior market strategist Michael Reinking tells Axios.
"It will also be a make or break moment for management teams to share how they are positioning their businesses to stave off margin compression in this challenging operating environment."
What to watch: Companies will spend a lot of time discussing matters very unique to their own operations, but there are some specific issues they will address that will help us better understand the health of business across the economy.
Demand: Most companies are expected to see big jumps in revenue, but it's unclear how much of the gains have been driven by pent-up demand or stimulus. Some companies will have gained or lost business due to changes in preferences.
Capacity and backlogs: Supply chain issues and labor shortages have limited business activity. Some of that business will be delayed, and some of it will just be lost opportunities.
Costs: Wages are rising and raw material costs are up, which are bad for profit margins.
Productivity: Many companies have integrated technology while scaling back on office space. Such moves should be good for profit margins.
Taxes: The Biden administration has tax hikes on the agenda. More broadly, tighter regulation could make doing business harder and more costly.
The bottom line: All of these details are ultimately about the prospect for earnings growth. And so while each of these questions will yield interesting answers, they should be taken as a whole in order to get the most complete picture of the state of business in America.
Go deeper: Janet Yellen says COVID-19 variants could derail global recovery
Go deeper