Department stores race to attract younger shoppers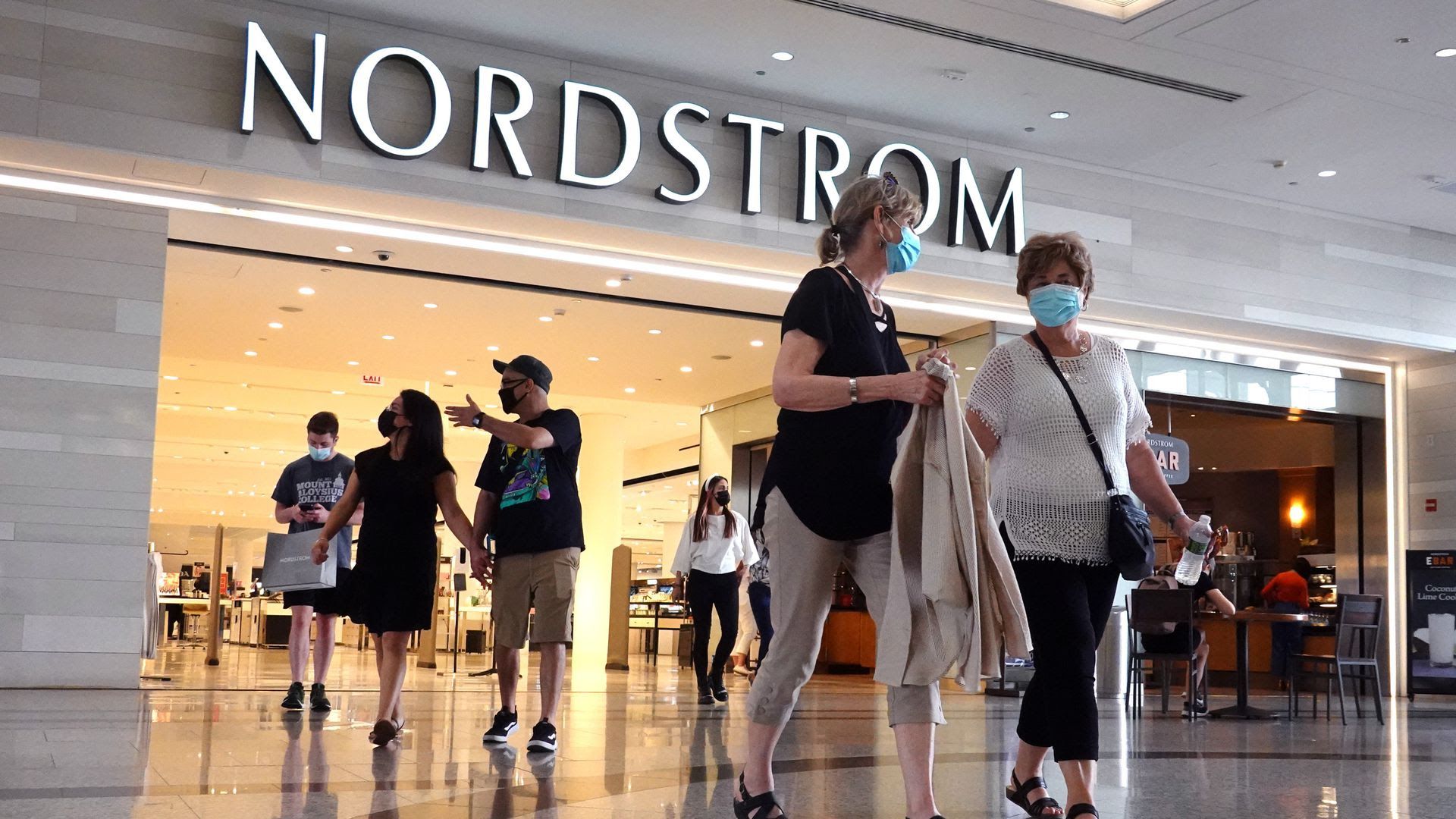 Companies see Gen Z as the next big cash cow. Struggling department stores are now getting into the race to court them.
What's new: Nordstrom said Monday it notched a deal with ASOS — the online, budget-friendly fashion house that's laser-focused on young shoppers and boasts millions of active customers.
Why it matters: Luring this cohort is pitched by department stores as part of a cure to reverse their decades-long slump. Actually getting them in the door could be a heroic feat.
"There's a big opportunity for us to be more meaningful to 20-something customers and to young customers," Peter Nordstrom, the company's chief brand officer, told the New York Times.
But, but, but: "It is a very big pivot. If you ask Gen Z where they shop, department stores are not on their radar," says Neil Saunders, a retail analyst at GlobalData.
Deal details: Shoppers who want to pick up or return ASOS merchandise will have the first opportunity to do it in person — in Nordstrom stores.
Nordstrom also gets exclusive retail rights for two underlying brands, Topshop and Topman. (No word on the financial terms.)
The backdrop: Rival department stores have tried to stake a claim with Gen Z.
Macy's launched a slew of "Instagrammable" store concepts in 2018 — with a clear eye on shoppers of the future. But that's since "faded into obscurity," says Saunders.
Go deeper