WHO urges rich countries to donate vaccines instead of using boosters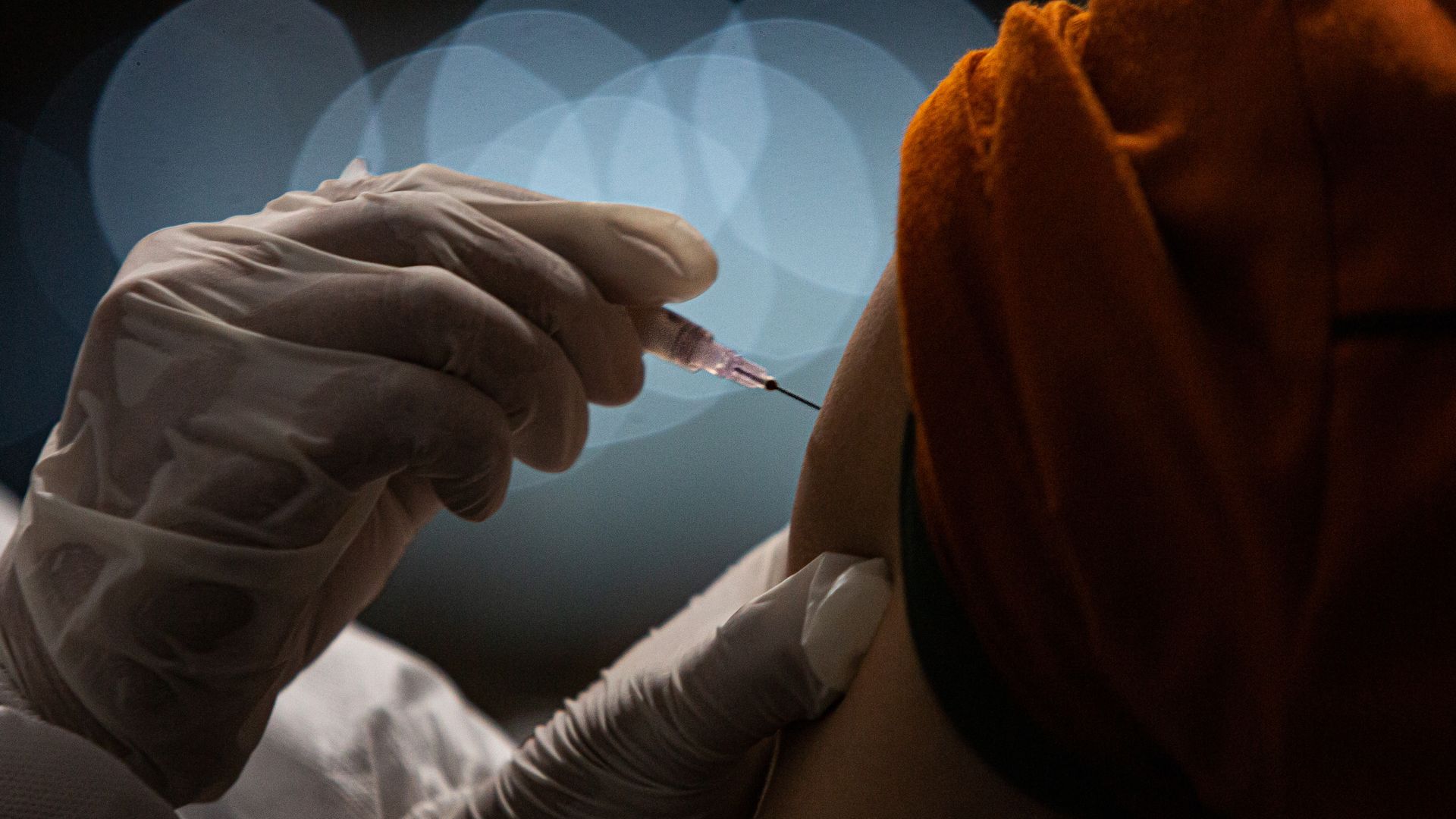 World Health Organization (WHO) officials said Monday that rich countries with an abundance of coronavirus vaccines should share them with low-income countries instead of using them as boosters.
Why it matters: The plea comes as drugmakers seek authorization for third doses to be used as boosters in wealthier countries like the U.S. The global daily death toll is climbing again after a 10-week decline, primarily due to the more-infectious Delta variant, officials say.
State of play: Israel on Monday became the first country to offer a third dose of Pfizer's vaccine as a booster shot for people with weakened immune systems.
Both Pfizer and Moderna have agreed to supply some vaccines to COVAX, the UN-backed initiative to distribute vaccines equitably around the world. But the majority of their doses remains in reserve for rich countries, AP reports.
Pfizer is meeting with U.S. officials this week to discuss its authorization request for a booster. Britain is also considering a booster dose for its most vulnerable citizens.
What they're saying: "At this point ... there is no scientific evidence to suggest that boosters are definitely needed," WHO's chief scientist Soumya Swaminathan said at a press conference.
WHO would make recommendations on boosters if needed, Swaminathan said, but such guidance "has to be based on the science and data, not on individual companies declaring that the vaccines should now be administered as a booster dose."

Worth noting: The FDA and the CDC have also said that fully vaccinated people do not need a booster at this time.
"We are making conscious choices right now not to protect those in need," WHO Director-General Tedros Adhanom Ghebreyesus said, adding that vaccine disparity around the world is driven by "greed."
"Instead of Moderna and Pfizer prioritizing the supply of vaccine as boosters to countries whose populations have relatively high coverage, we need them to go all out to channel supply to COVAX, the Africa Vaccine Acquisition Task Team, and low- and middle-income countries which have very low vaccine coverage."
— WHO Director-General Tedros Adhanom Ghebreyesus
The bottom line: WHO's emergencies chief Michael Ryan warned that "we will look back in anger, and, I think, we will look back in shame" if rich countries don't share their vaccine supplies.
Go deeper: The global vaccine failure
Go deeper