Biden wages war on anticompetitive "moats"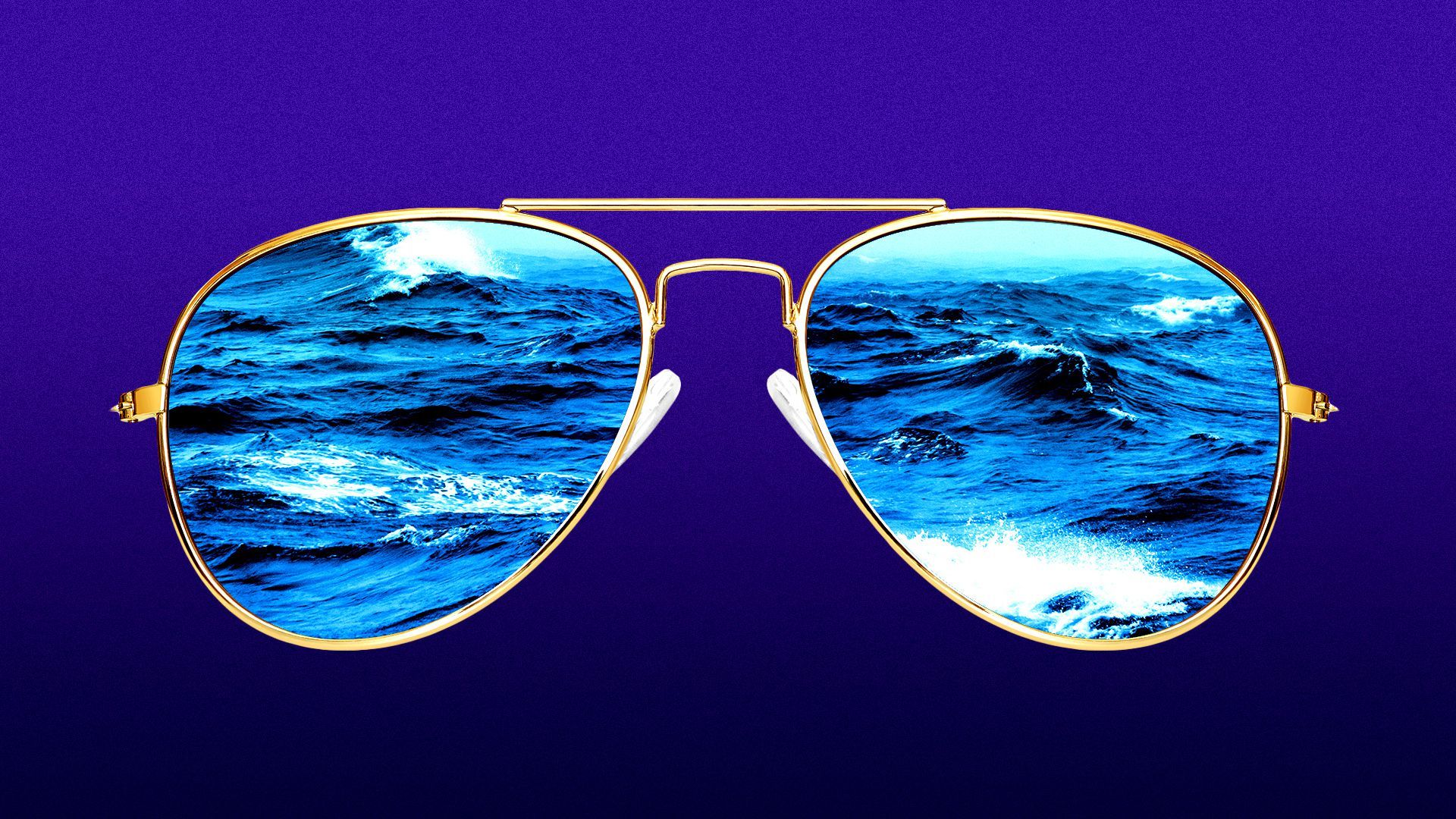 Three weeks after naming Lina Khan to FTC chair, President Joe Biden has made her pro-competition philosophy the centerpiece of a sweeping executive order.
Why it matters: Biden is promulgating Khan's vision of anticompetitive behavior across "more than a dozen" different agencies. The order does not have the force of law; instead, it has the force of narrative.
The aim is to entrench the idea that an anticompetitive "moat," as frequently extolled by the likes of Warren Buffett, is just a polite euphemism for ripping off consumers.
The big picture: Some legislators have already embraced this vision, at least when it comes to big technology companies, although few if any of their bills seem likely to pass.
The larger project, however, is to move the culture and solidify the new narrative more broadly. Where popular opinion goes, lawmakers and jurists will ultimately follow.
Context: A moat, in the eyes of Buffett, is a company's built-in competitive advantage; the best kind of moat is when a company has no competition at all.
Flashback: "Competition is for losers," Peter Thiel has said.
Between the lines: Thiel says that "capitalism and competition are opposites," since competition makes it much harder for capitalists to accumulate a fortune. Biden, by contrast, says that "capitalism without competition isn't capitalism. It's exploitation."
How it works: Biden's executive order is not aimed at all big business. Common targets of the left such as Walmart, ExxonMobil and Goldman Sachs are almost entirely untouched by it.
Instead, Biden is taking aim at companies engaged in anticompetitive behavior — firms that actively stifle competition by, say, insisting on having a monopoly on tractor repair, or by forcing consumers to go to a specialist before they can procure a hearing aid.
The bottom line: The success or failure of that project will ultimately be decided by judges, who tend to move extremely slowly. But jurists do tend to follow broader social trends.
If Khan's view of anticompetitive behavior becomes received opinion across the government broadly, that will inevitably show up in both legislation and jurisprudence eventually.
Go deeper: Biden takes aim at Big Tech, broadband with sweeping competition order
Go deeper