Biden backs anti-government protests in Cuba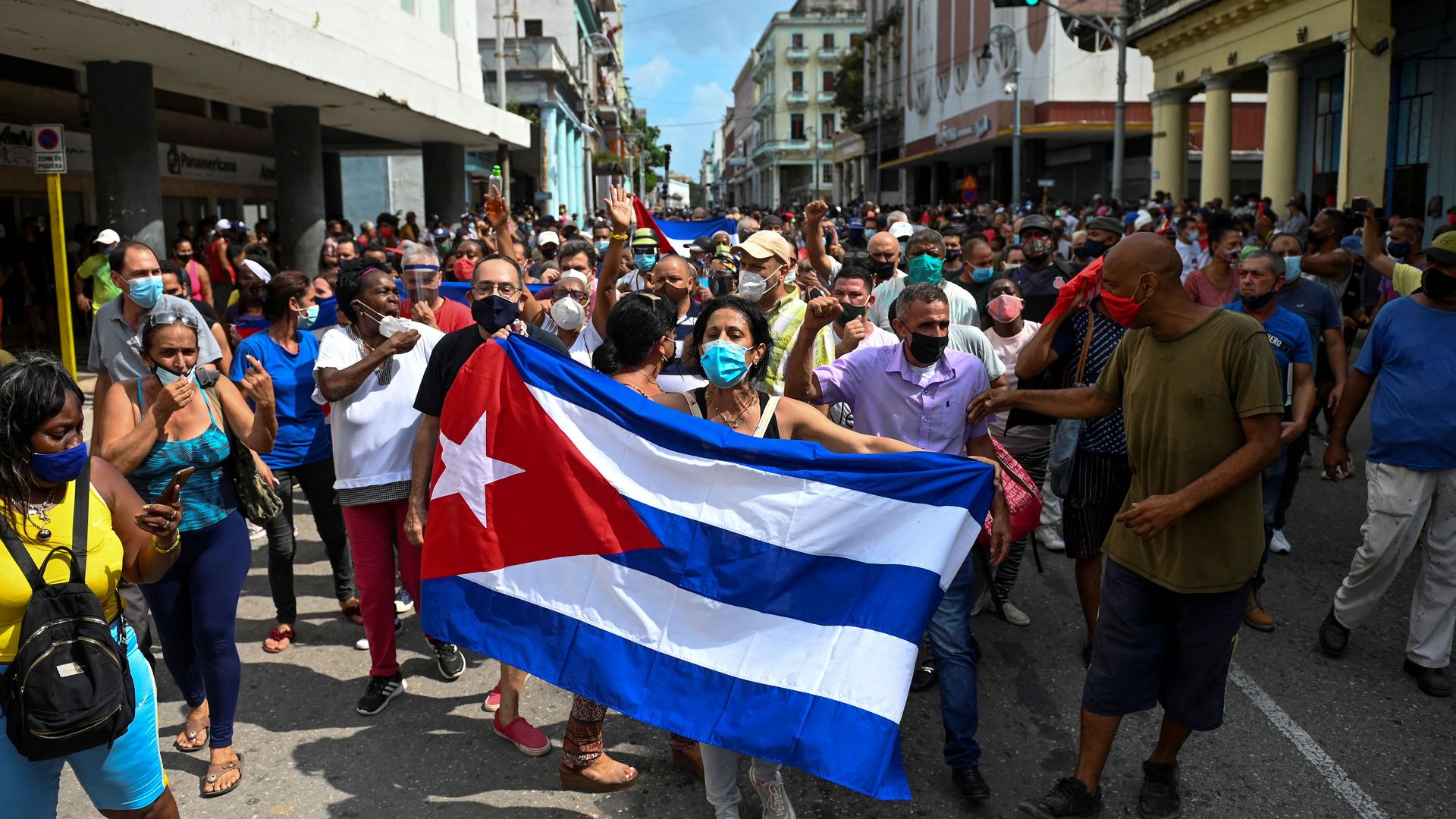 President Biden said Monday he supports the Cuban people and their "clarion call for freedom and relief," amid massive protests on the island against the government and food and medicine shortages during the pandemic.
What he's saying: "The Cuban people are bravely asserting fundamental and universal rights. Those rights, including the right of peaceful protest and the right to freely determine their own future, must be respected," the president said in a statement.
"The United States calls on the Cuban regime to hear their people and serve their needs at this vital moment rather than enriching themselves," he added.
Why it matters: The protests in Havana and elsewhere are the largest demonstrations against the communist government since 1994, as Cuba experiences one of its worst economic crises in decades.
The other side: Cuban President Miguel Díaz-Canel on Monday blamed the U.S. sanctions imposed by the Trump administration for recent medicine shortages and power outages, per Reuters.
He denounced vandalism by protesters, referring to it as "totally vulgar, indecent and delinquent behavior," and blamed social media for weaponizing the economic crisis against the government.
Go deeper ... In photos: Thousands of Cubans rally for anti-government protests
Go deeper