First look: Rand Paul seeks Tucker Carlson investigation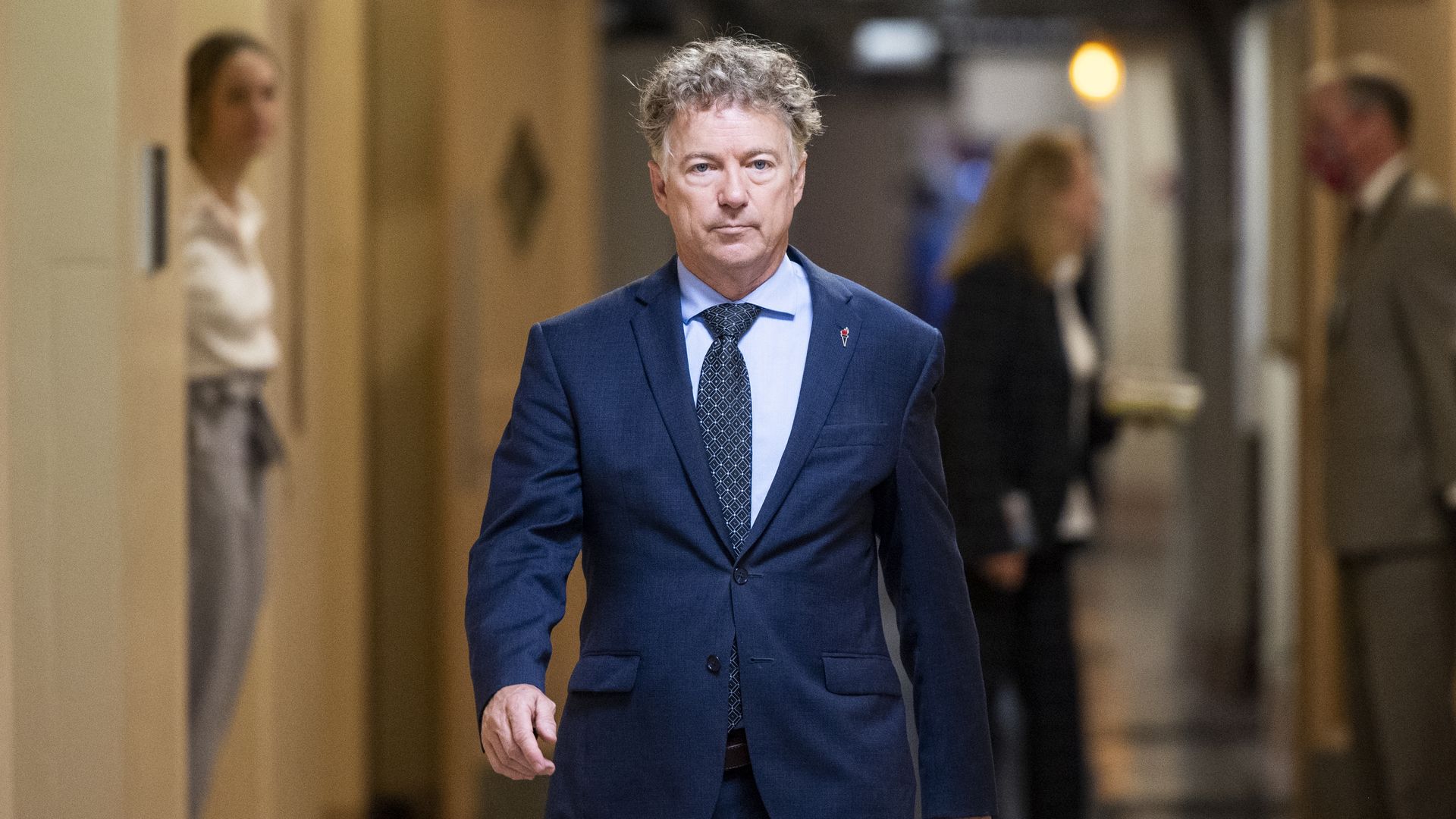 Sen. Rand Paul (R-Ky.) is requesting an investigation into allegations by Tucker Carlson that the National Security Agency was spying on him, Axios has learned.
Why it matters: The senator sent a letter to Gen. Paul Nakasone of the National Security Agency, casting doubt on the NSA's public denial of spying on Carlson and defending the Fox News host as a journalist who should be protected by the First Amendment.
Between the lines: Paul, who sits on the Senate Committee on Homeland Security and Governmental Affairs, wrote that he is "open-minded" to believe the NSA may be telling the truth.
However, he argues a "long train of abuses" committed by the agency must elicit more than a "carefully worded" tweet of denial to be trusted.
Paul requests the agency answer specific questions, including whether it will investigate if Carlson's allegations are true.
He asks for lawful justification of any unmasking if it, indeed, occurred.
The backstory: Carlson recently alleged on his show that his identity was "unmasked" and leaked as he was seeking an interview with Russian President Vladimir Putin.
He said earlier the NSA was monitoring his emails, prompting a rare public denial from the agency.
It's unclear why Carlson, or his source, would think any media outreach to Putin would be the basis for NSA surveillance or a motive to have his show canceled, Axios' Jonathan Swan wrote last week.
Be smart: Fox's lawyers and a federal judge have argued in the past that in his role as a show host, Carlson's words should not be taken as fact — the bedrock for journalists and the First Amendment protections they claim.
Go deeper