World's tallest sandcastle built in Denmark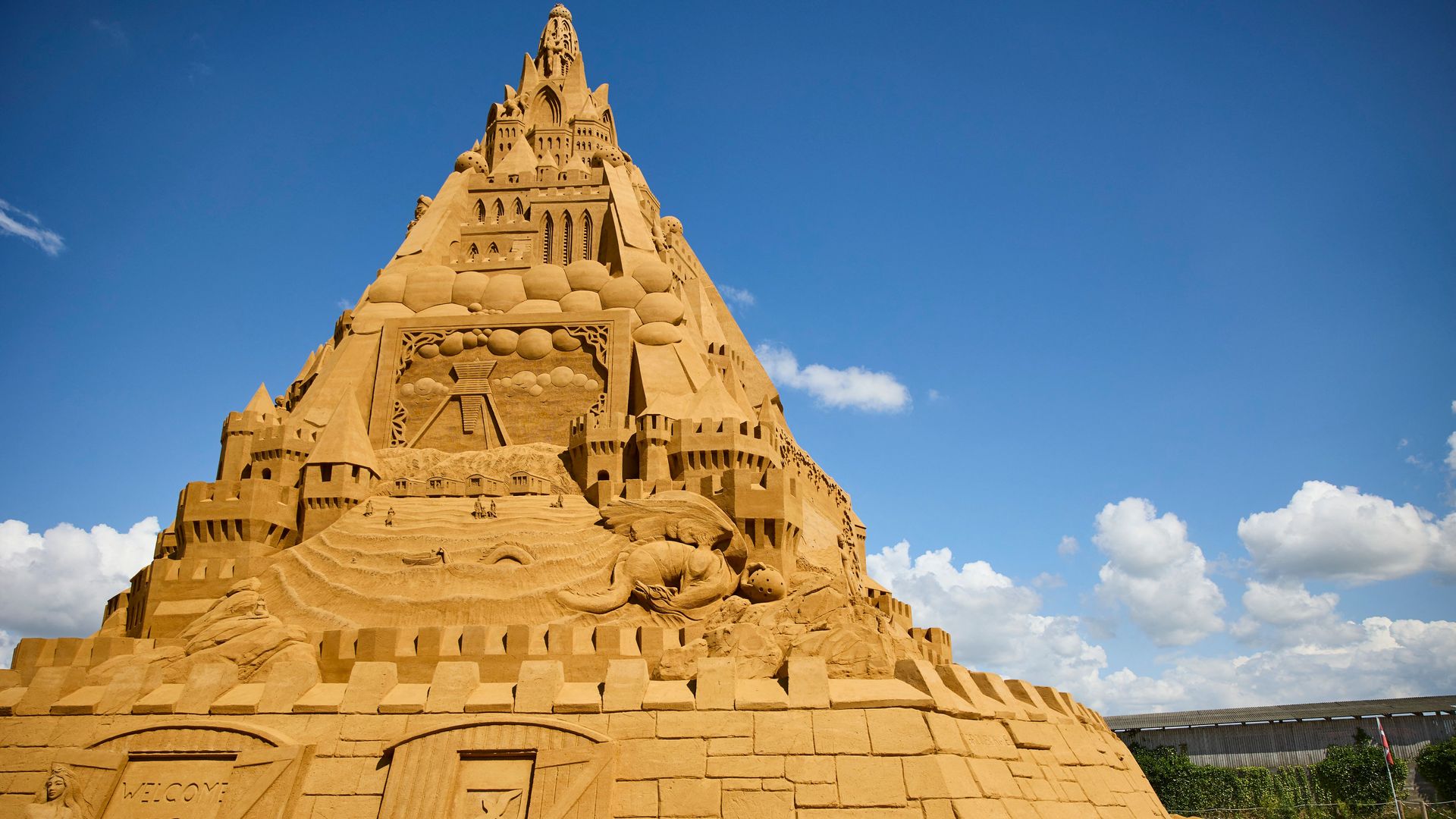 Designers in Denmark this week finished constructing the world's tallest sandcastle, standing approximately 69 feet tall, the Guardian reports.
State of play: The castle — for which designers used close to 5,000 pounds of sand — is more than 9 feet taller than the structure built in Germany in 2019, which previously held the title.
The sandcastle was created by Wilfred Stijger, who received help from 30 of the world's greatest-known sand sculptors. Stijger said the castle represented "the power the coronavirus has had over the world since the beginning of the pandemic," the Guardian writes.
The top of the castle has a replica of the coronavirus wearing a crown.
Details: The sandcastle is made up of 10% clay and a layer of glue to ensure that it can remain upright throughout fall and winter weather conditions.
What to watch: It is expected to remain standing until next February or March, per the Guardian.
Go deeper