Long-standing corruption cripples vaccine campaigns in Latin America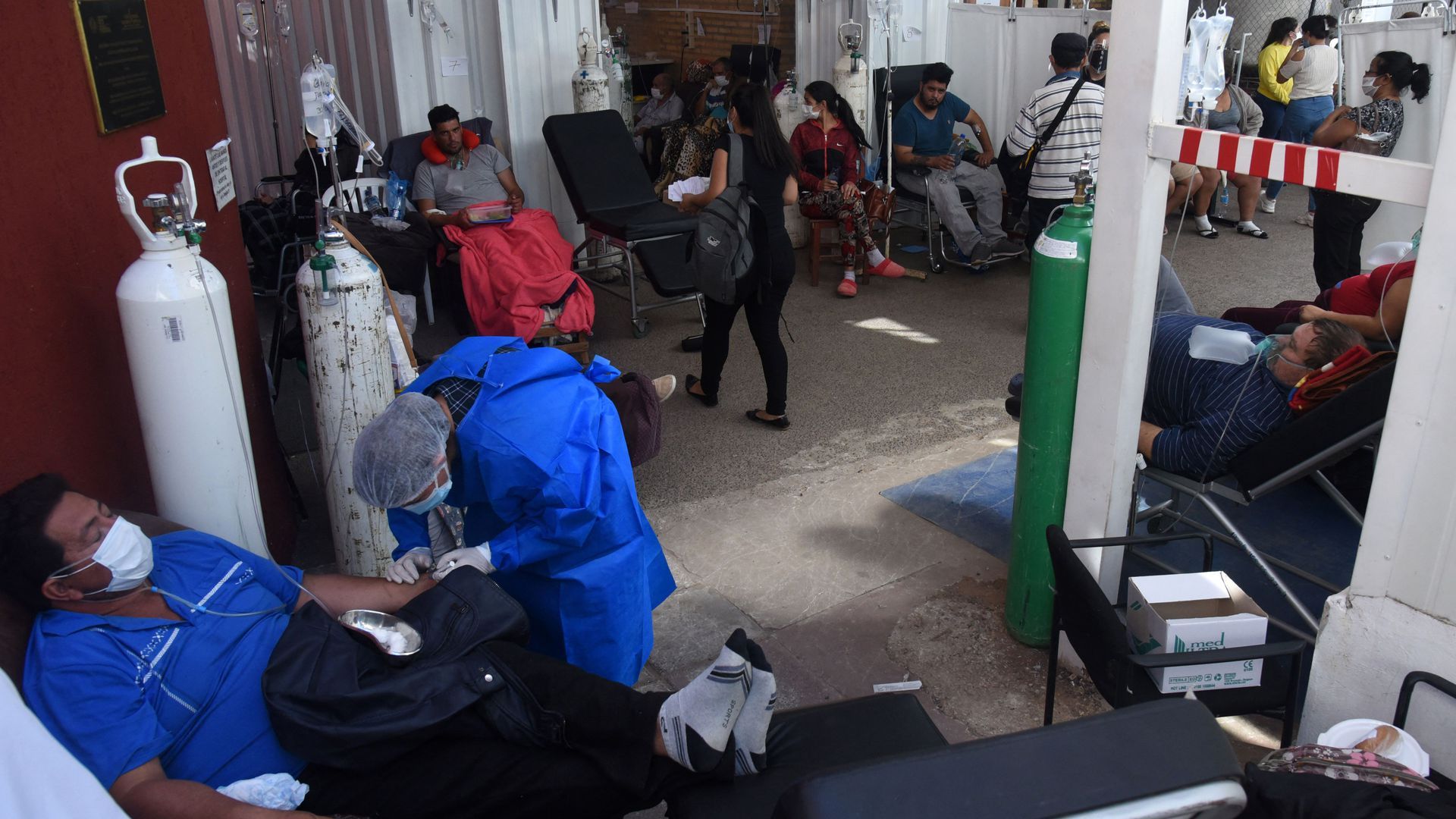 Long-standing corruption in Latin America has hindered vaccination campaigns and health care responses.
The big picture: These scandals include inflated prices for unusable ventilators purchased by Bolivia, price gouging for N95 masks in Argentina, and a botched acquisition of emergency field hospitals that took over six months to be operational in Honduras.
Peru, Chile, Ecuador and Argentina were also roiled by "Vaccine-gate", in which politicians and their families and friends were given hush-hush early access to the first shots.
More recent uproars include the possible impeachment of Brazilian President Jair Bolsonaro for apparent bribery for contracts to purchase two vaccines, and a murky and unfulfilled deal in Guatemala to buy millions of Sputnik V doses that were paid for but never delivered, leading to protests and calls for President Alejandro Giammattei's resignation.
Between the lines: Public hospitals were already severely underfunded, lacking equipment and medicine, when COVID-19 hit. With the pandemic, they are overwhelmed.
Partly to blame are the enduring consequences of diverted funds, since Latin American and Caribbean nations consistently rank as some of the most corrupt in the world.
Go deeper