Richard Branson due to take flight with Virgin Galactic Sunday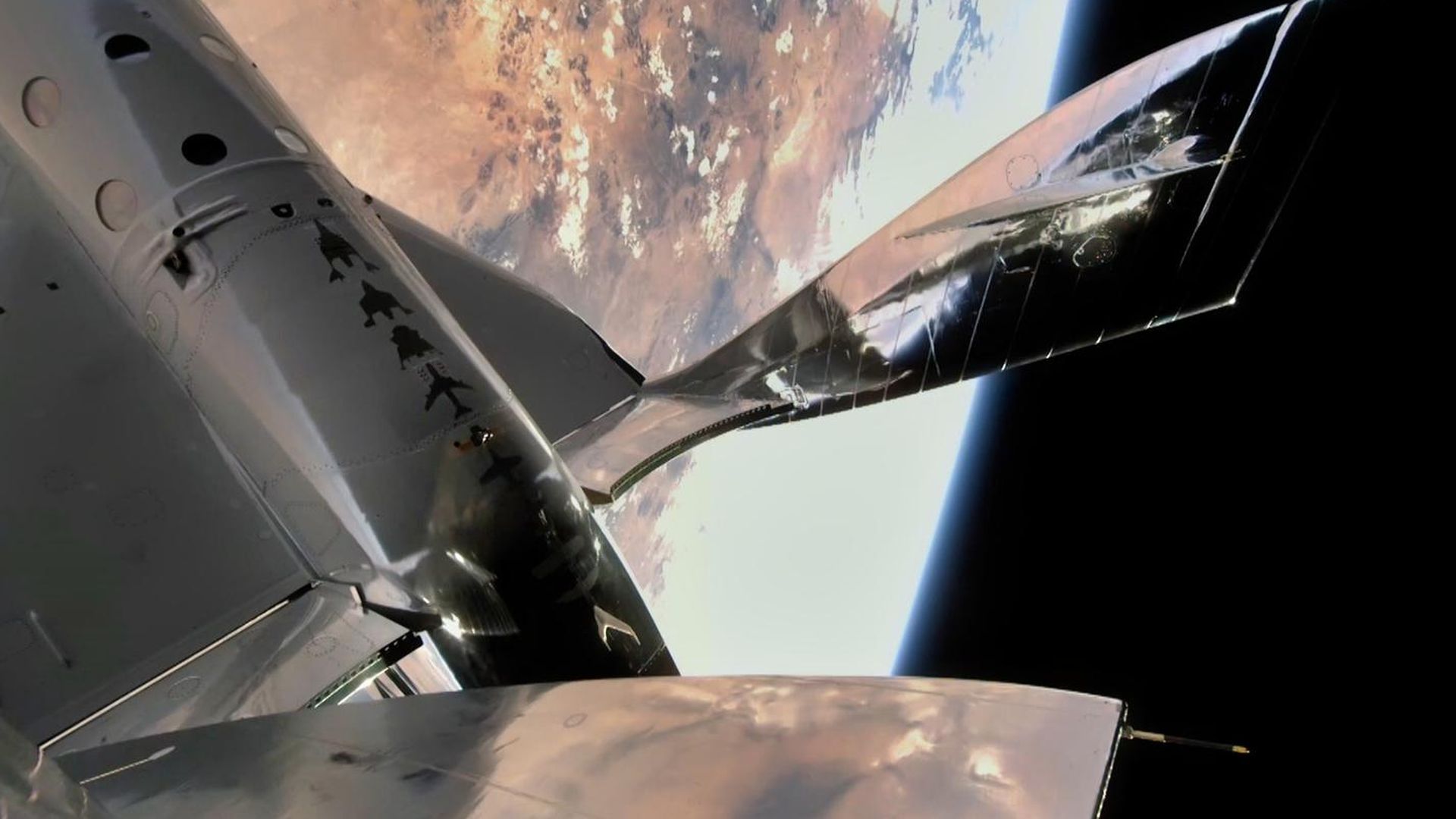 Richard Branson, the billionaire entrepreneur behind Virgin Galactic, is expected to fly to the edge of space and back with his company on Sunday.
Why it matters: This very public mission, if it goes to plan, could help bring in more customers for the company.
How to watch: Virgin Galactic will stream the launch live via its website starting at 9 a.m. ET.
How it works: Branson will fly with three other passengers and two pilots.
The system works by using a carrier aircraft to loft the space plane — named Unity — to altitude. From there, the plane drops and its rocket engine kicks on, propelling the crew about 50 miles above the Earth's surface.
Once at the top of the ride, the crew will feel weightlessness, floating through the cabin before strapping back in and gliding back down for a landing.
Unlike an orbital launch — which can send a spacecraft around the Earth for days, weeks or even years — this suborbital flight will only last a matter of minutes.
The intrigue: If this mission launches as scheduled, Branson will beat fellow space billionaire Jeff Bezos to the punch.
Bezos announced in June that he would fly aboard Blue Origin's first human flight of its suborbital New Shepard system on July 20.
Not long after that announcement, Virgin Galactic announced that Branson would leapfrog Bezos, flying about a week before him.
The two companies are now involved in a public rivalry, with Blue Origin posting an infographic on Twitter Friday comparing what it sees as the benefits to its system versus the drawbacks of Virgin Galactic's.
What to watch: After this launch, Virgin Galactic is expected to stage two more test flights before entering into full commercial operations in 2022.
Go deeper