Suicide bombing in Somalia kills at least 9, injures 8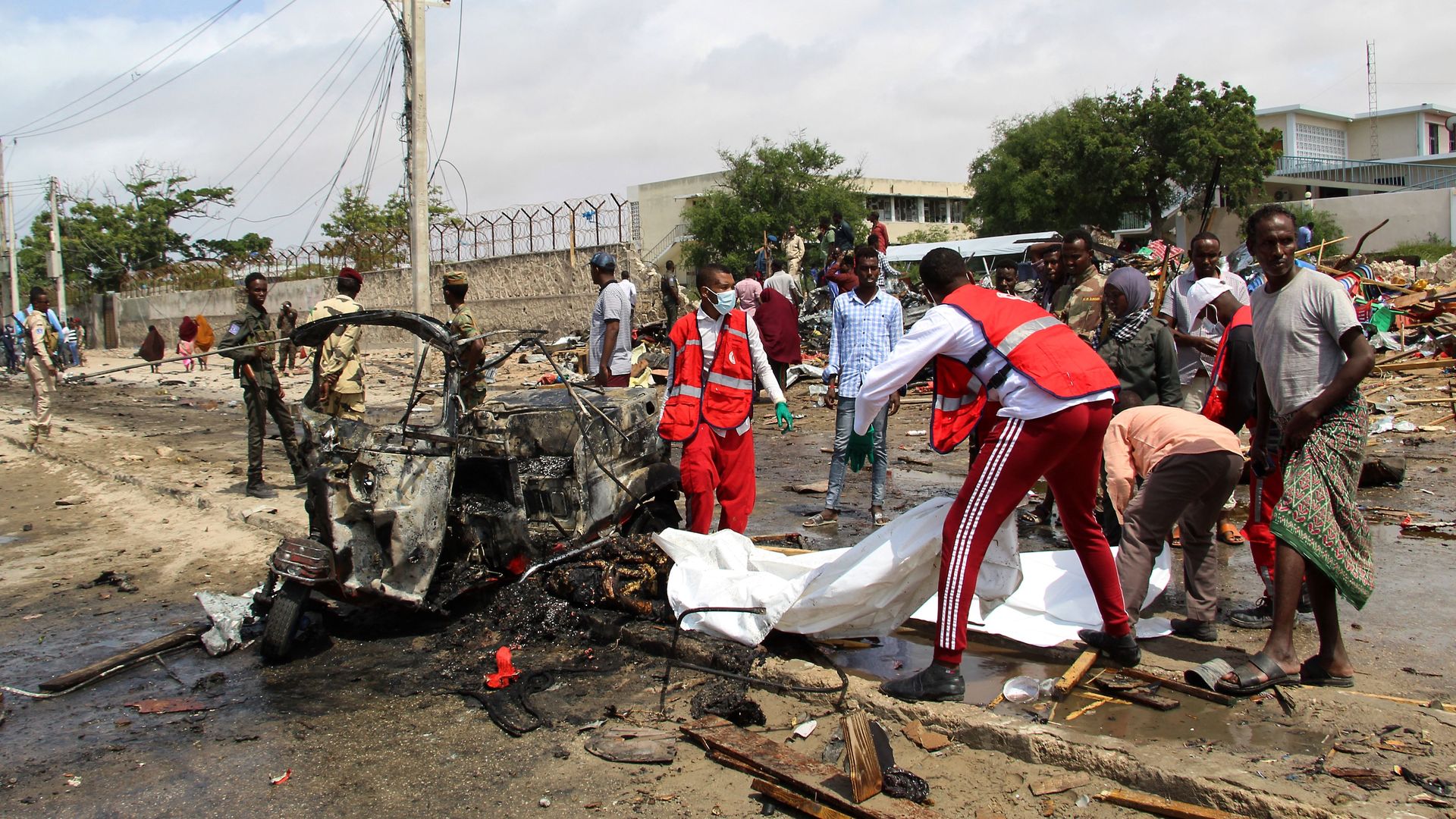 A suicide car bomb that targeted a government official in Mogadishu, the capital of Somalia, has left at least nine people dead and another eight injured, AP reports.
State of play: A spokesperson for al-Shabab, an extremist group that has been linked to Al-Qaeda, told Reuters that it was responsible for the attack. A Somali police spokesperson said Mogadishu's police commissioner, Farhan Mohamud Qaroleh, was the target of the attack, adding that he is safe, per AP.
The big picture: A bombing in Mogadishu last week targeted a teashop and killed at least 10 people, AP notes.
Last month, a suicide bomb attack took place at a military base in the city. At least 15 people died.
Go deeper