Back-to-school season is the retail industry's next big test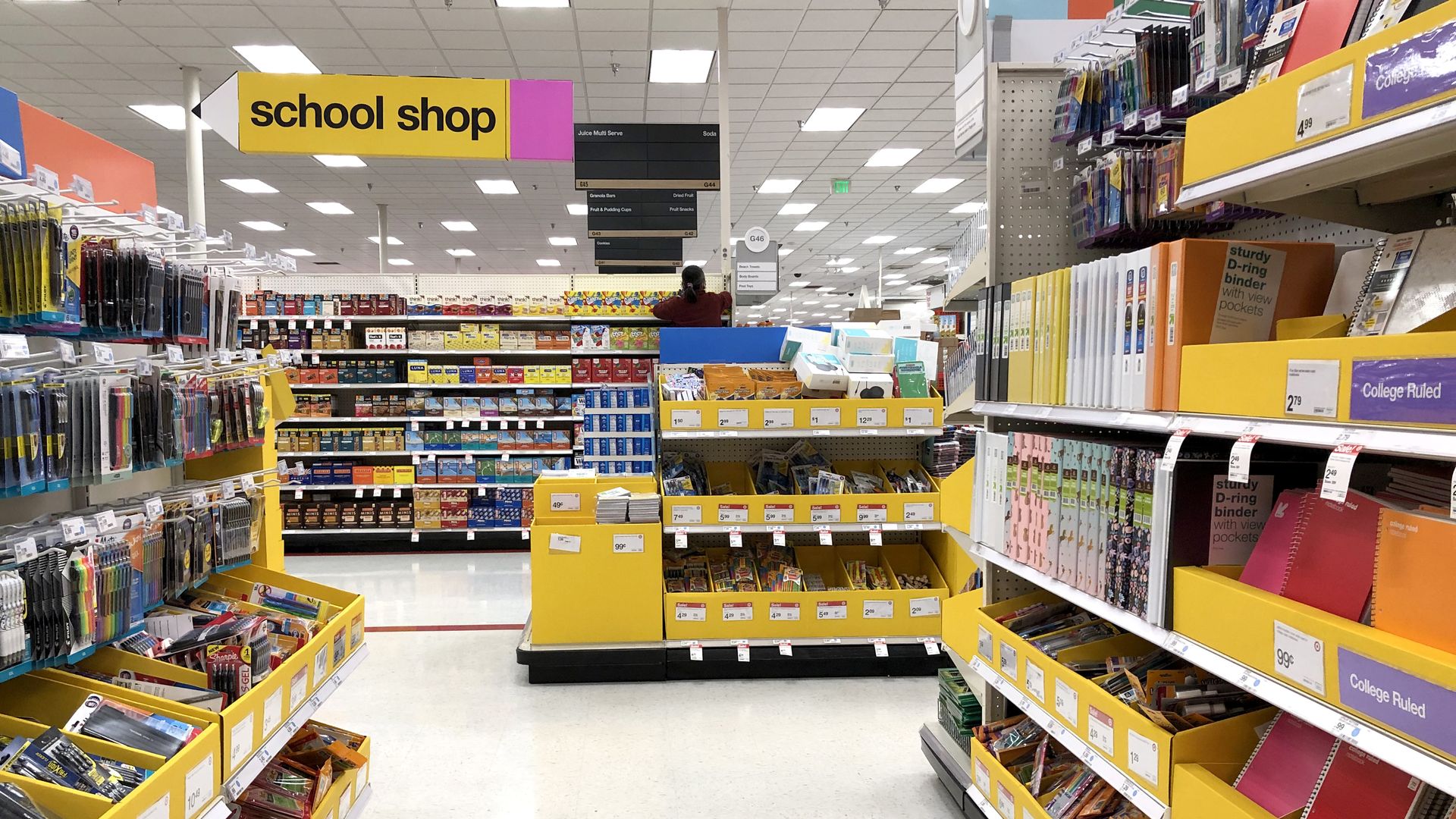 A huge windfall could be ahead for retailers: the sector is bracing for blowout spending during one of its biggest events of the year — back-to-school shopping, which is getting underway.
Why it matters: There was a hard split of fortunes between retailers who benefitted from the pandemic and those that got pummeled.
How this season shakes out is the first big test for battered retailers hoping to rebound as normalcy returns.
By the numbers: New data from Deloitte shows back-to-school spending will top $32 billion for the first time in five years, per its annual back-to-school report.
And school supplies(markets, binders, folders) could stage a comeback (+10%) after a 2020 drop-off.
"We're excited for a return to normal after all the craziness we've been through," Laurel Hurd, an executive at Newell Brands — the maker of Sharpie and Paper Mate pens — told Bloomberg.
What they're saying: "How much will this back-to-school season kind of get juiced because parents weren't out there shopping for their kids last year — that's the big question," says Mitch Kummetz, a retail analyst at Pivotal Research.
That type of pent-up demand is just one factor that's worked in retailers' favor.
In-person schooling will be back. And consumers are flush with cash — with more set to come down the pipe in the form of the child tax credit.
The big obstacle is whether shelves will be stocked — and how much more things will cost.
Cargo has been tied up at overwhelmed ports. That is, if retailers are able to get inventory from overseas at all.
"Retailers are telling us that ultimately June would have been even bigger for them if they had more product availability," says Kummetz
Go deeper