Study: COVID vaccines prevented up to 279,000 deaths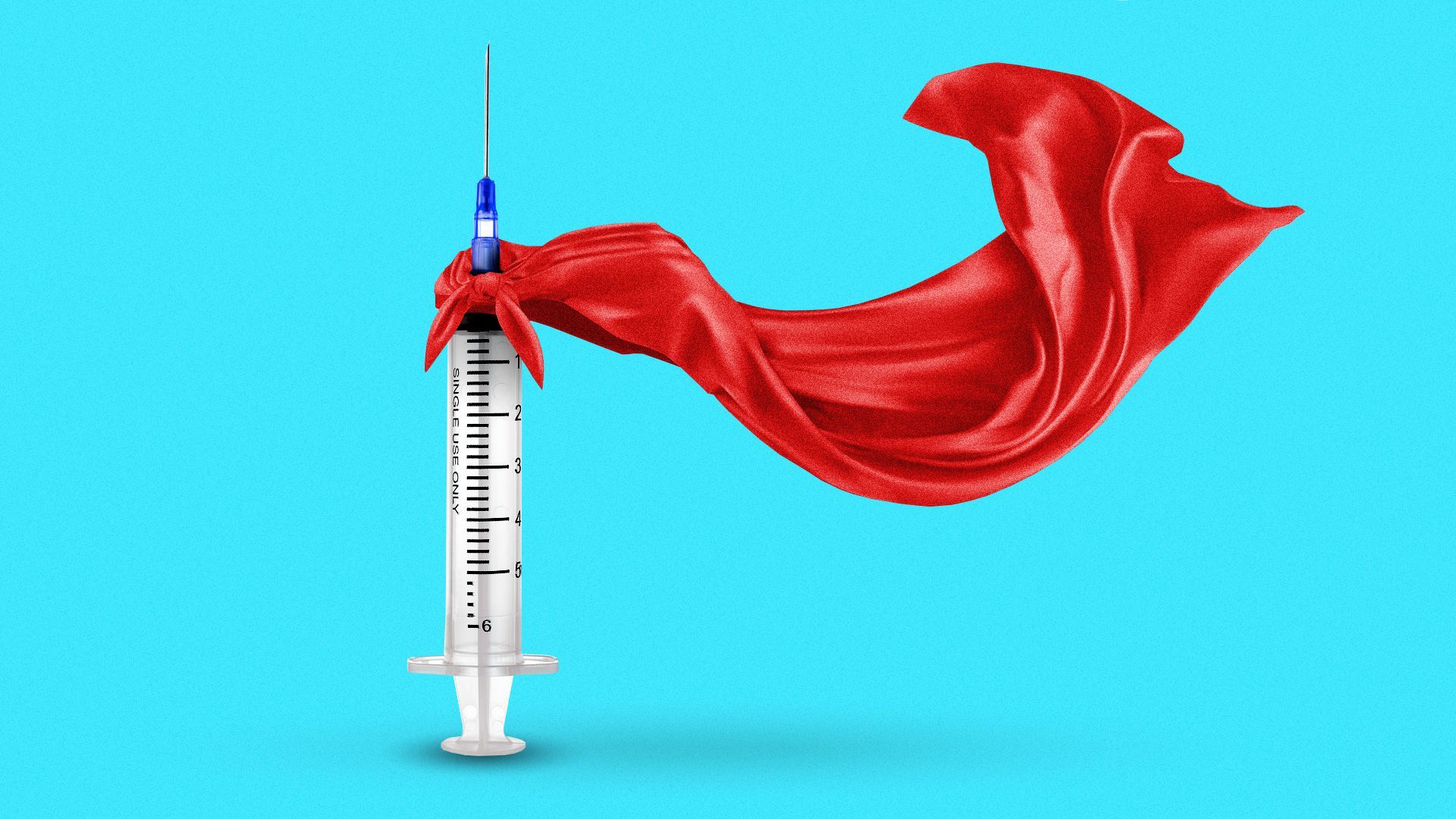 The coronavirus vaccine rollout across the United States helped prevent around 279,000 deaths and avert 1.25 million hospitalizations, a new study from Yale University found.
By the numbers: The U.S. has administered 332,345,797 vaccines so far, per the Centers for Disease Control and Prevention. The study found that if half as many vaccines had been given, there would have been approximately 120,000 additional deaths and at least 45,000 more hospitalizations.
Almost 604,000 COVID deaths have been reported in the U.S. as of Thursday, according to the CDC.
The big picture: An AP analysis based on government data from May found that almost all COVID deaths in the U.S. are among unvaccinated people. Fully vaccinated people accounted for 0.8% of deaths in May.
Anthony Fauci, National Institute of Allergy and Infectious Diseases (NIAID) director and White House adviser, said most deaths among the unvaccinated were "avoidable and preventable."
Details: Researchers examined vaccinations and the pandemic's trajectory from October 2020 through July 2021.
They compared two scenarios: One examining the current vaccine rollout, and another one where half as many daily vaccines were given.
What they're saying: "The vaccines have been strikingly successful in reducing the spread of the virus and saving hundreds of thousands of lives in the United States alone," lead study author Alison Galvani said.
"Yet until a greater majority of Americans are vaccinated, many more people could still die from this virus. The danger is not over. Now is not the time to let down our guard."
Go deeper