Settlement reached over immigration detention hotline shut down by ICE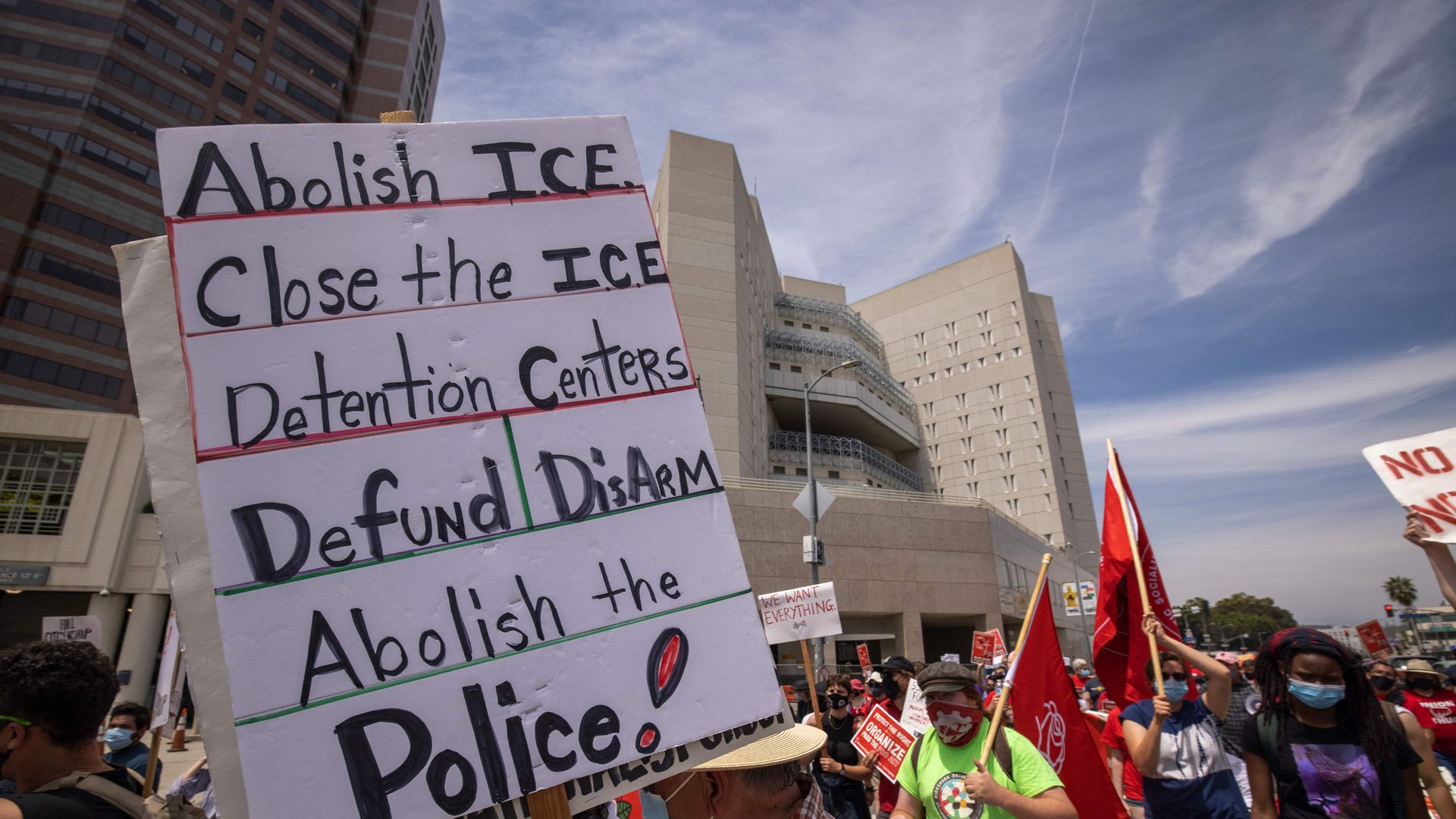 An immigrant rights group said Thursday it has reached a settlement with federal immigration authorities that allows it to continue to operate a hotline used by detained immigrants across the U.S. to report abuses.
Why it matters: The toll-free number, believed to be the country's biggest immigration detention hotline, receives between 600 and 14,500 calls each month, according to Freedom for Immigrants, which sued the Trump administration after it shut down the line in 2019.
The hotline was featured on multiple episodes of Netflix's "Orange is the New Black," and was shut down two weeks after the show's final season premiered, according to the suit.
The big picture: A judge issued a preliminary injunction last year, ordering the hotline be restored.
Under the settlement, reached on July 1, Immigration and Customs Enforcement (ICE) will provide uninterrupted access to the National Immigration Detention Hotline for at least five years and pay nearly $101,000 to cover the plaintiff attorney and court fees.
What they're saying: "In a system designed to dehumanize and disempower, the National Immigration Detention Hotline provides a critical means of connection for people in detention who are isolated from their loved ones and communities," Amanda Díaz, the hotline's manager, said in a statement.
"The hotline remains an indispensable tool in providing people in detention a secure way to report abuses and advocate for their freedom," she added.
"As part of building a just and humane immigration system, ICE is undertaking unprecedented steps to ensure that enforcement of our immigration laws is conducted fairly and with transparency," Acting ICE Press Secretary Paige Hughes said in a statement to Axios. "This settlement provides a vehicle to strengthen access to legal counsel and services. ICE supports expanding access for individuals to connect with family and legal services."
In 2019, an ICE spokesperson argued Freedom for Immigrants was"using the hotline for three-way calling to connect detainees to family members, which is a violation of the agency's telephone rules," NBC News reported.
Editor's note: This story has been updated with a statement from ICE.
Go deeper