Last month was the hottest June on record for the U.S.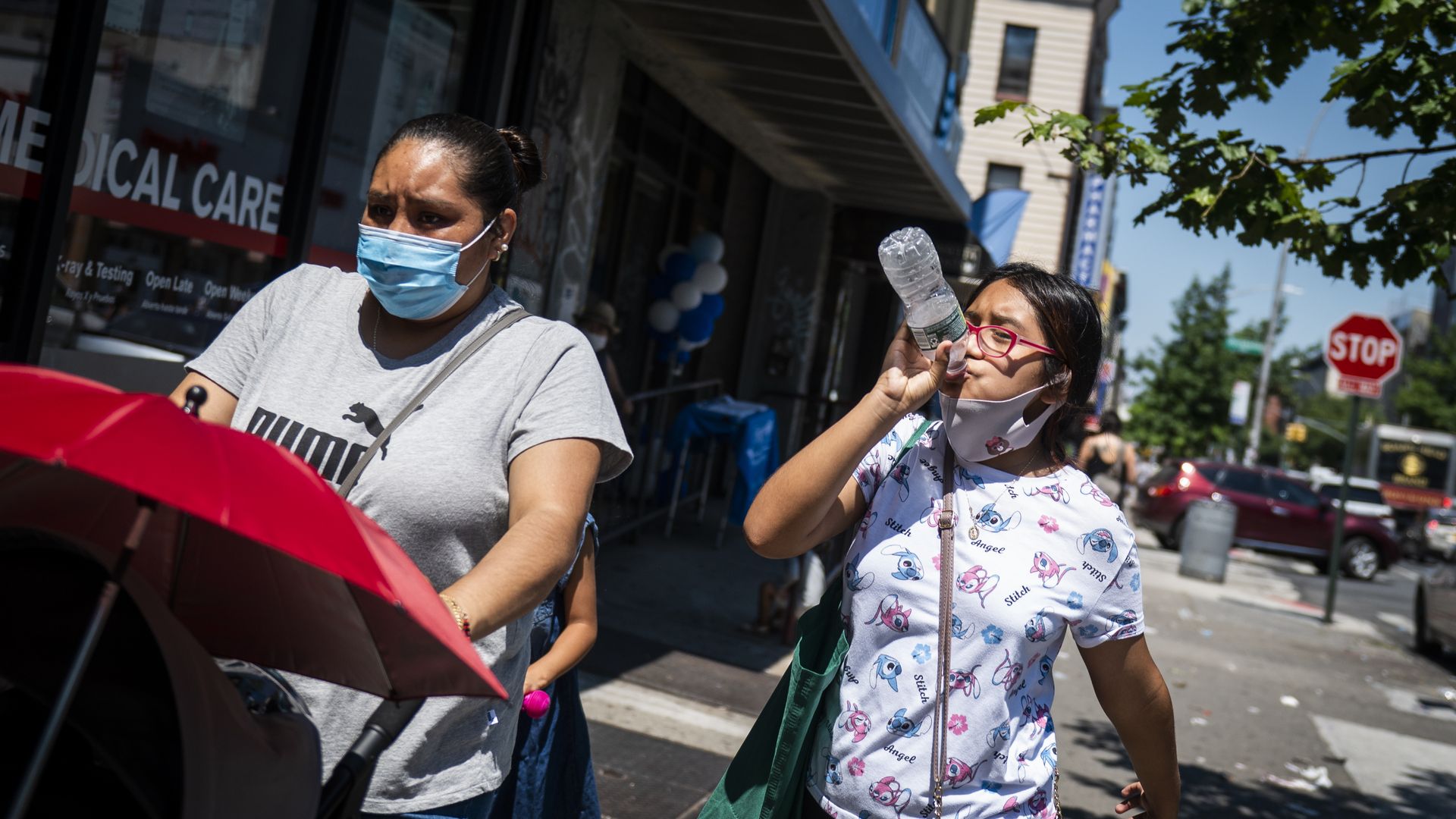 Last month was the hottest June in the United States since consistent record keeping started 127 years ago, the National Oceanic and Atmospheric Administration said Friday.
Why it matters: The average temperature across the U.S. last month was 72.6°F, and eight states — Arizona, California, Idaho, Massachusetts, Nevada, New Hampshire, Rhode Island and Utah — saw their hottest June on record.
Another six other states — Connecticut, Maine, Montana, Oregon, Washington and Wyoming — had their second hottest June.
The year-to-date average temperature for the country was 49.3°F, which made it the third warmest on record for that time period.
By the numbers: The country experienced eight weather and climate disasters in the first six months of 2021, the losses from which totaled nearly $30 billion, according to NOAA.
The disasters included:

4 severe storms including tornadoes, hail and high wind damage
2 flooding events
1 winter storm with a deep freeze
1 heat wave-influenced drought
The big picture: The massive drought in the U.S. also intensified last month.
44% of the country was experiencing drought conditions at the beginning of June. By the end of the month, 47% was experiencing drought, according to the U.S. Drought Monitor.
Go deeper: Gov. Newsom asks Californians to cut water use by 15% amid drought
Go deeper