China removes giant pandas from endangered species list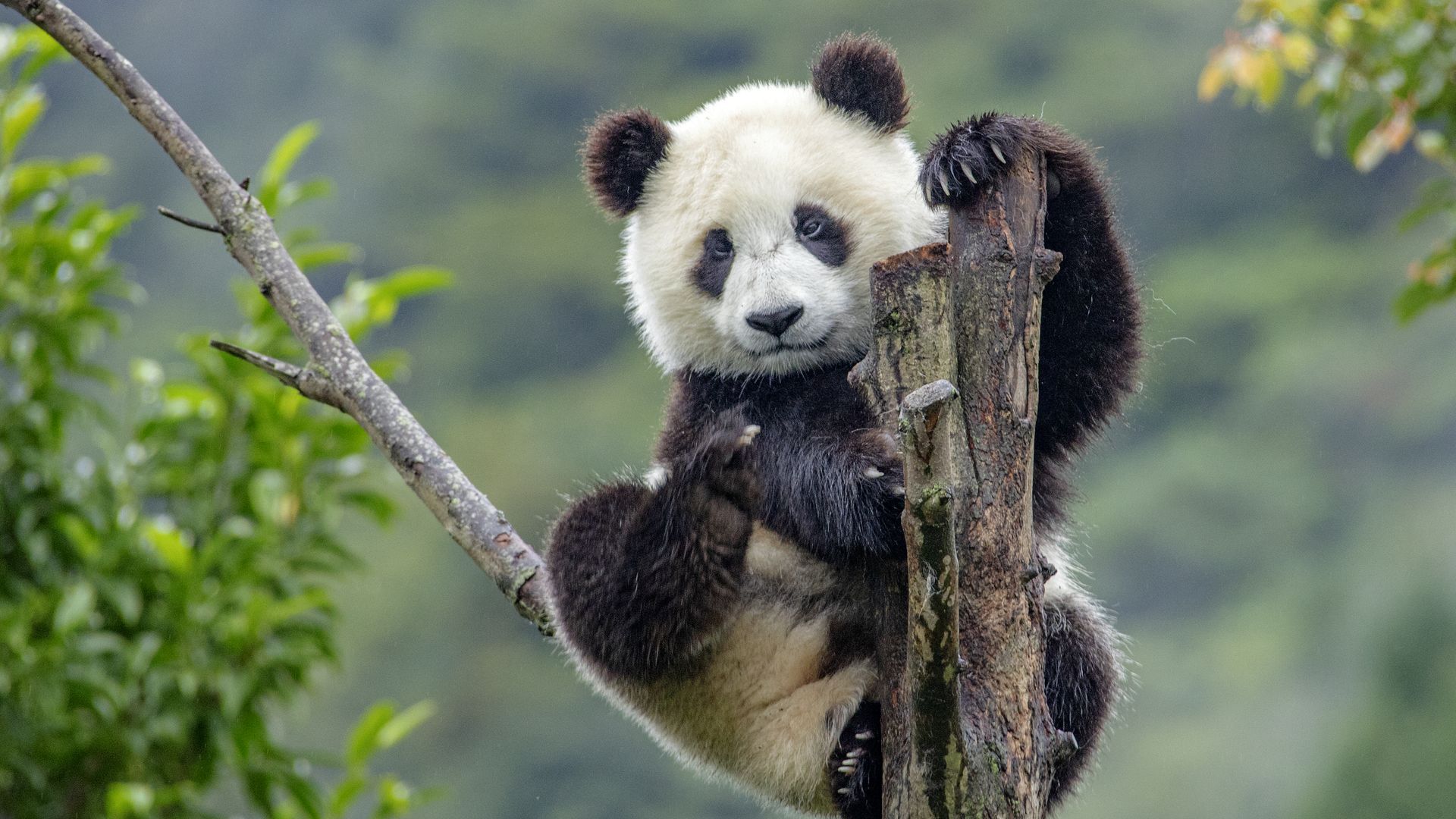 Giant pandas are no longer endangered after decades of conservation efforts, Chinese officials announced this week.
Why it matters: China's efforts over the last half-century to expand giant pandas' habitats helped drive their population in the wild up to 1,800, according to CNN.
The species will be re-classified as vulnerable, Cui Shuhong, director of the Department of Natural Ecological Protection of the Ministry of Ecology and Environment, said at a press conference this week.
The big picture: China's announcement comes five years after the International Union for Conservation of Nature removed giant pandas from the endangered species list.
Many Chinese experts were reluctant to do the same, arguing that it was misleading and would cause complacency in China, according to The Guardian.
Since the 1970s, Chinese officials have worked to drive up the species' numbers, creating nature reserves in areas where bamboo is plentiful.
In 2017, China created a sprawling reserve — 10,476-square-miles — that is three times the size of Yellowstone National Park, per CNN.
What they're saying: "China has established a relatively complete nature reserves system," Cui said.
"Large areas of natural ecosystems have been systematically and completely protected, and wildlife habitats have been effectively improved."
Of note: The number of some other rare and endangered species, such as Siberian tigers, Amur leopards, Asian elephants and crested ibis, have also "increased significantly," Cui added.
Go deeper