FDA, CDC: Fully vaccinated people "do not need a booster shot at this time"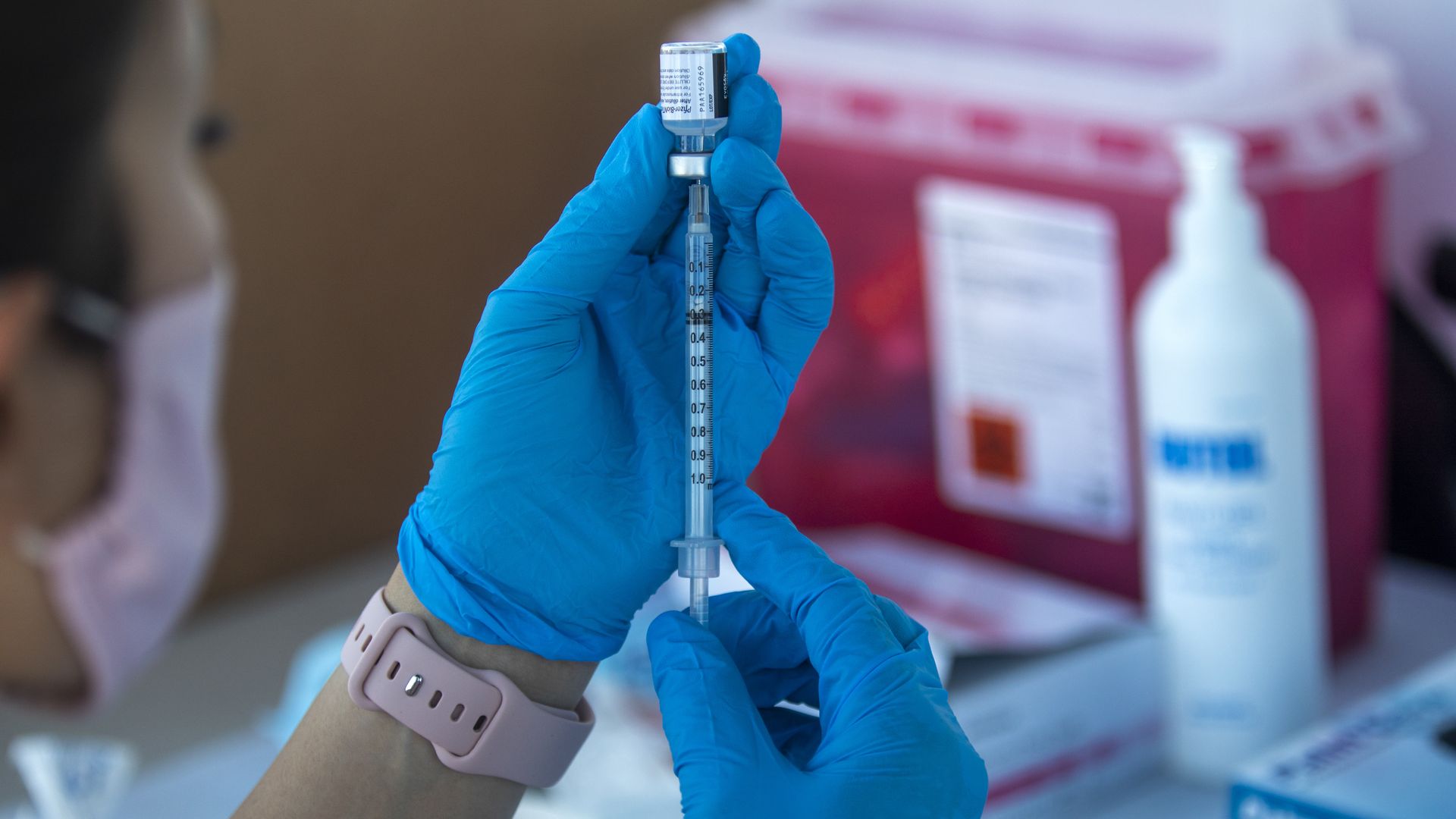 People who are fully vaccinated against the coronavirus do not need a booster shot at this time, the Food and Drug Administration and the Centers for Disease Control and Prevention said in a joint statement released Thursday evening.
What they're saying: "People who are fully vaccinated are protected from severe disease and death, including from the variants currently circulating in the country such as Delta," the FDA and CDC said.
"Americans who have been fully vaccinated do not need a booster shot at this time. FDA, CDC, and [the National Institutes of Health] are engaged in a science-based, rigorous process to consider whether or when a booster might be necessary," they added.
"We continue to review any new data as it becomes available and will keep the public informed. We are prepared for booster doses if and when the science demonstrates that they are needed."
The big picture: The Delta variant is now the dominant version of COVID-19 in the United States, according to the CDC.
One dose of the Pfizer-BioNTech or AstraZeneca coronavirus vaccine "barely" protects against the Delta variant of the virus, because of mutations the variant has developed, a new study published in the journal Nature Thursday found.
But two doses of those vaccines generated a neutralizing response to the variant in 95% of people, highlighting the importance of full vaccination against COVID-19, Axios' Jacob Knutson writes.
Pfizer is expected to seek authorization from the FDA to administer a third dose of the its vaccine after releasing initial results of a study that found that an additional shot was five to 10 times more effective at neutralizing the virus.
Editor's note: This story has been updated throughout.
Go deeper