Over 50 dead in fire at Bangladesh factory after workers trapped inside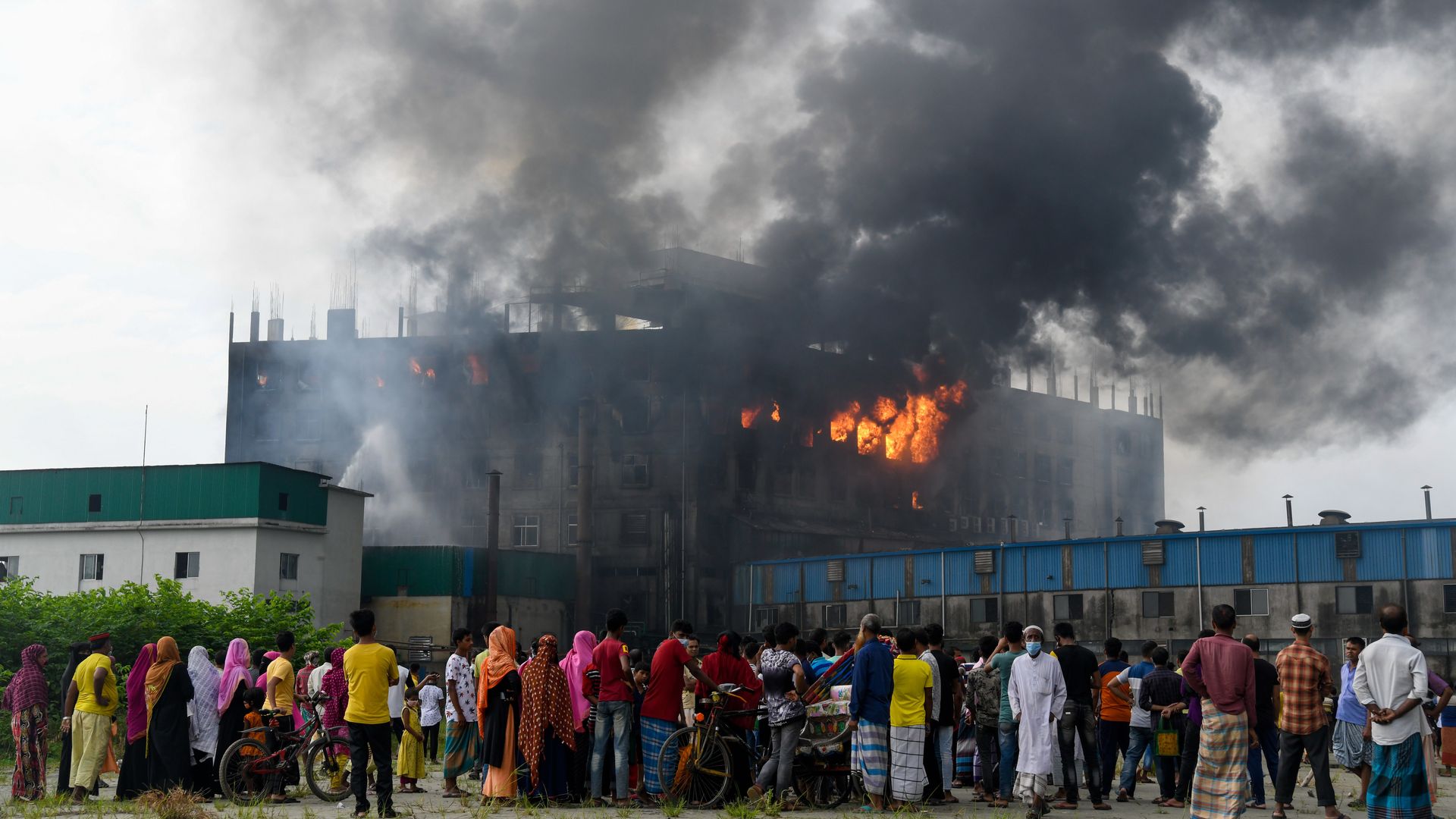 A fire at a food and beverage factory outside Bangladesh's capital killed at least 52 people, many of whom were trapped by an illegally locked door, fire officials said Friday, according to AP.
The big picture: At least 26 workers suffered injuries from jumping from the upper floors of the factory. The top two floors of the five-story building in Rupganj have yet to be searched, according to Debasish Bardhan, deputy director of the Fire Service and Civil Defense.
"For now, we only have these details. After searching the top floors we will be able to get a complete picture," Bardhan said, per AP.
The government has ordered an investigation into the cause of the fire, which began Thursday night.
Go deeper