Va. school district appeals reinstatement of teacher who said he would not use trans students' pronouns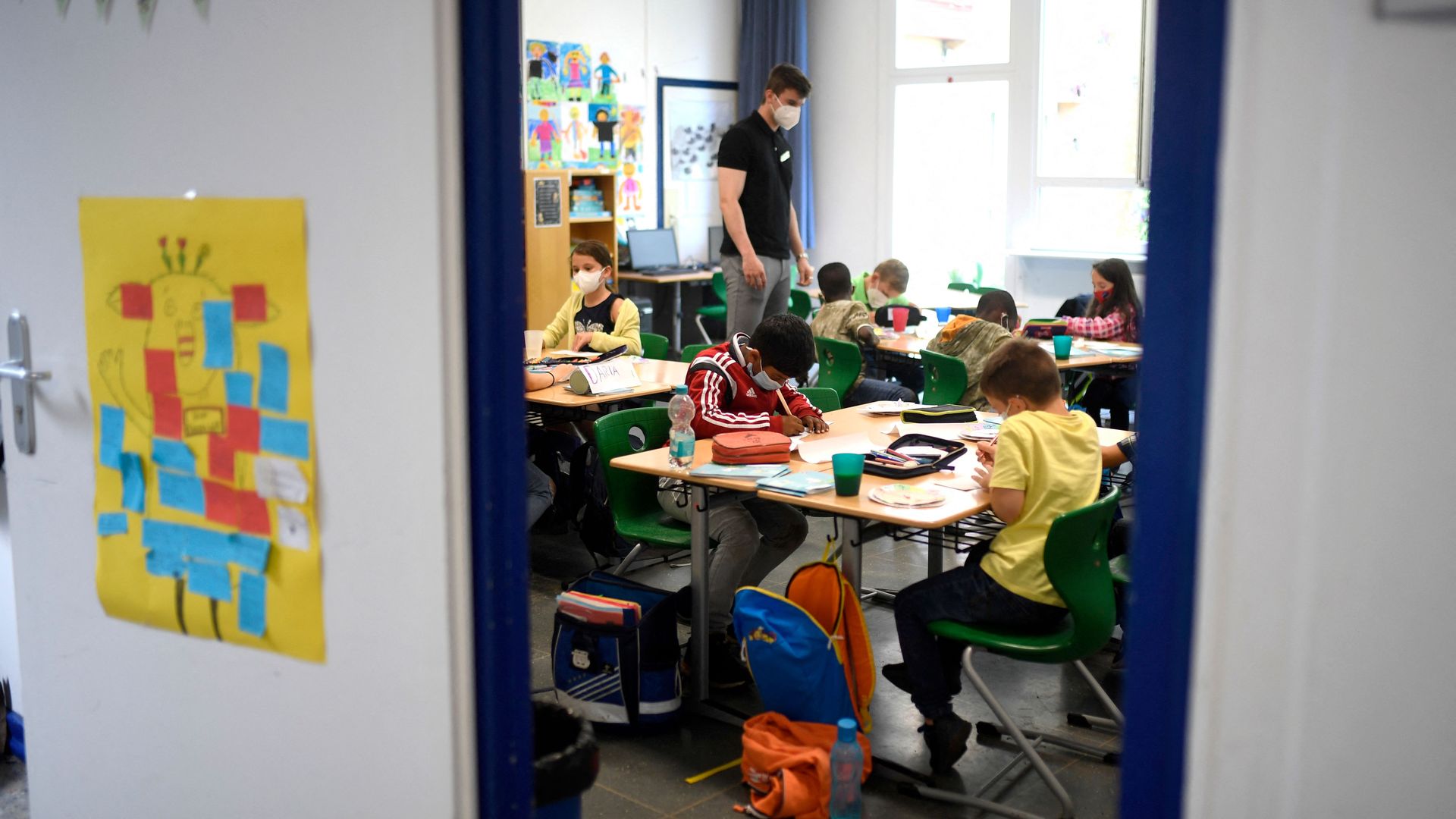 A Virginia school district is appealing a ruling that reinstated a suspended teacher who said he would refuse to use the current names and pronouns of transgender students, NBC News reports.
The big picture: 20th Circuit Judge James E. Plowman Jr. previously found that the Loudoun County Public Schools system had taken "an unconstitutional action" in suspending teacher Byron "Tanner" Cross for stating his opposition to the pronoun policy at the school.
The Alliance Defending Freedom, whose attorneys are representing Cross, said "there is no reason" for the state Supreme Court to take the appeal, per NBC News.
Cross, a phsyical education teacher, was suspended after saying at a school board meeting in late May that he would never "affirm that a biological boy can be a girl, and vice versa," citing his Christian faith.
What they're saying: "The school district wants to force Tanner to endorse its ideals and shut down any opposing views," said ADF senior attorney Tyson Langhofer, per NBC News.
"That violates the Constitution and laws of Virginia, and so did the school's move to place Tanner on leave," he added.
A school district spokesperson said on Thursday they're appealing the court's decision to the Virginia Supreme Court but said he could not comment further on pending litigation, per NBC News.
Go deeper