U.S. Latinos and the anguish COVID leaves behind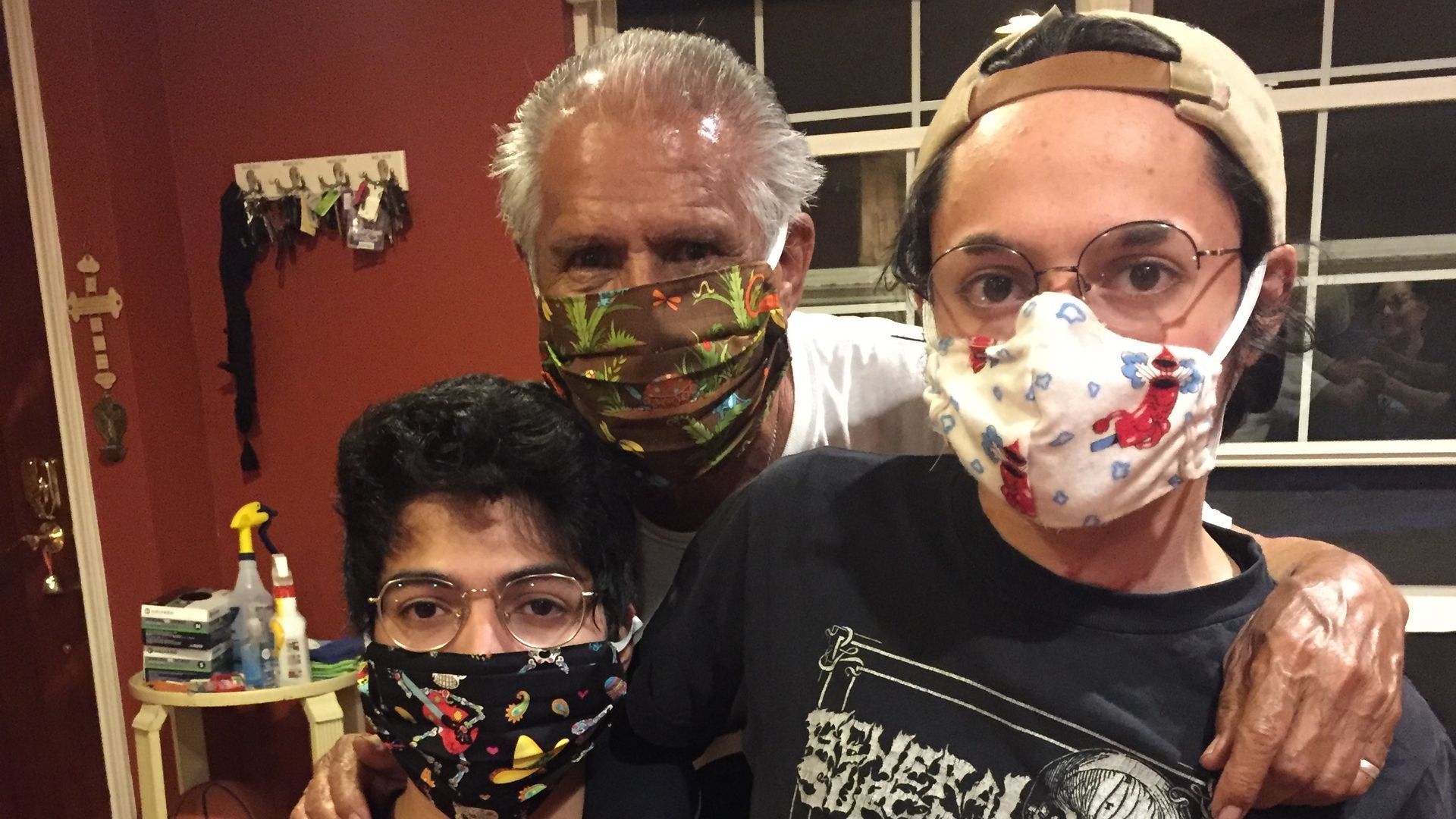 The pandemic disproportionately hit people of color in the U.S., and among them, younger Latinos were those most likely to die from the coronavirus.
Why it matters: Mexican Americans, Puerto Ricans and Central Americans combined are the nation's largest minority group, and the lopsided effects of the virus highlight persistent disparities in health care and income in those growing communities.
By the numbers: Non-Hispanic white Americans account for 61% of all COVID-19 deaths, followed by Hispanics with 19%, Black Americans with 15%, and Asian Americans with 4%, according to an analysis by AP of the nation's 600,0oo deaths.
But the AP analysis found that Latinos, Native Americans and Black Americans are two or three times more likely than white Americans to die of the disease, after adjusting for population age differences.
AP also found Latinos died at much younger ages than other groups — among those under 65 who died of COVID-19, 37% were Hispanics, compared to 30% for Black Americans and just 12% for white Americans.  
Latinos 65 years and older were twice as likely to die from the coronavirus than white non-Latinos of the same age group, a study published in The Journals of Gerontology found.
The big picture: The Kaiser Family Foundation said high rates of COVID-19 deaths among Black Americans and Latinos parallel sharply with the low vaccination rates among those groups.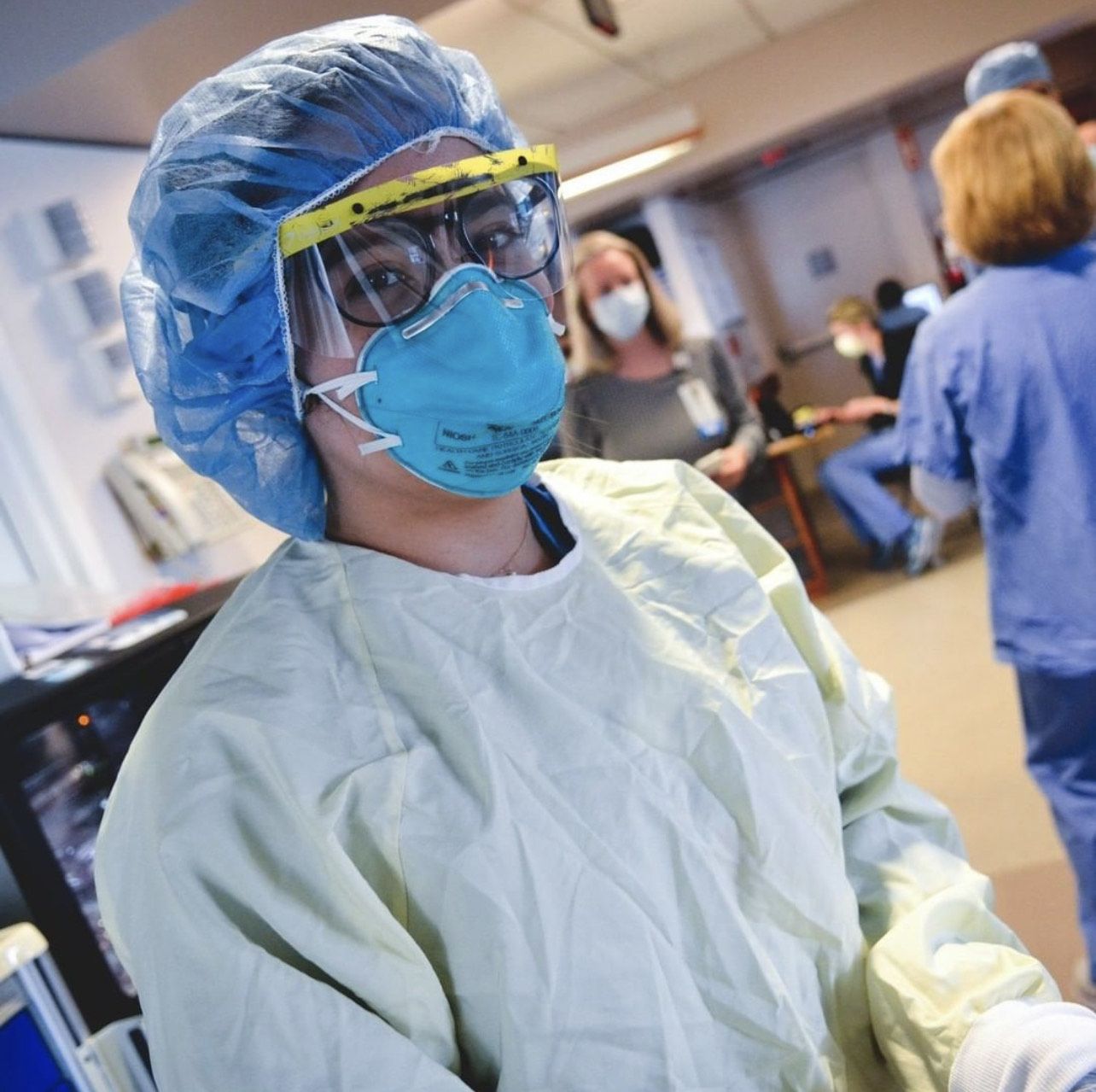 Vaccination rates continue to be low in predominately Latino areas like East Las Vegas where just 25% have received jabs, according to the office of Sen. Catherine Cortez Masto (D-Nev.).
That prompted Cortez Masto, the nation's only Latina U.S. senator, to plan events in East Las Vegas that would provide free Uber rides for Latinos to the vaccination drive.
"Now is the time to double down on our efforts to get people vaccinated. That means meeting communities where they are and making sure they know the vaccine is free and safe," Cortez Masto told Axios.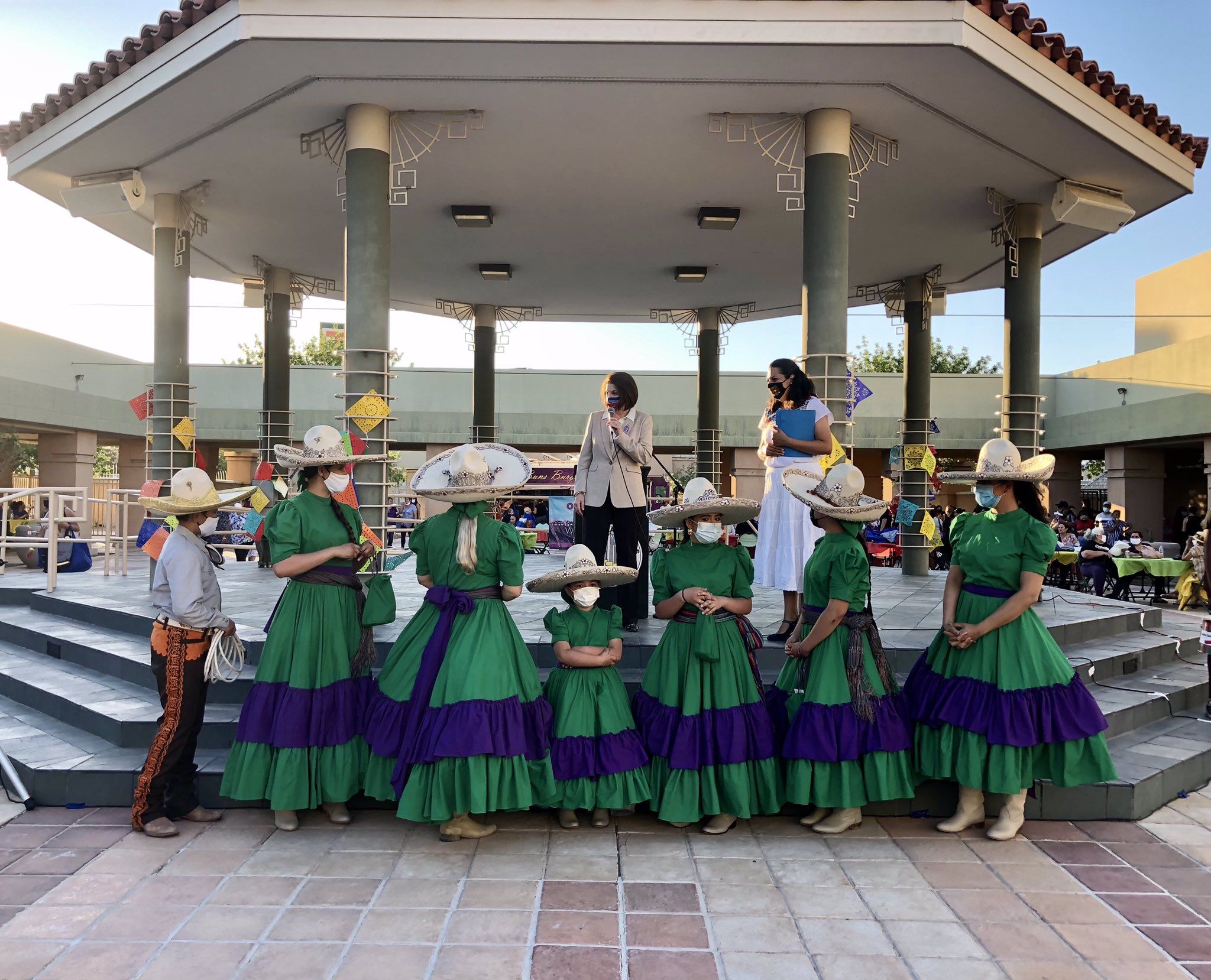 Between the lines: Latinos are overrepresented in high-contact occupations, such as food, retail, service, transportation and health industries deemed as "essential."
The intrigue: University of Texas journalism professor Maggie Rivas-Rodriguez launched an oral history project, "Voces of a Pandemic," to collect the stories of Latinos dealing with COVID-19.
The project interviewed hundreds of Latinos in Texas, Arizona, California, Iowa, Illinois, Oregon, New York and New Jersey.
"We want to make sure that in 50 years when somebody is remembering how the pandemic was affecting our country, they're going to have these interviews and we won't be invisible to history," Rivas-Rodriguez said.
Go deeper