The worldwide wait for vaccines
Latin America and the Caribbean have the highest weekly death rate per capita of any region in the world, and it could climb, with vaccinations difficult to come by and hospitals still short on staff and equipment like ventilators and oxygen tanks.
Why it matters: Fewer than 10% of the people of Latin America and the Caribbean have been fully vaccinated against COVID-19 since immunization campaigns started in December, mostly due to the low availability of doses.
What they're saying: "The region is an epicenter for COVID-19 suffering. It should be an epicenter for vaccination, too," says Carissa Etienne, head of the Pan American Health Organization.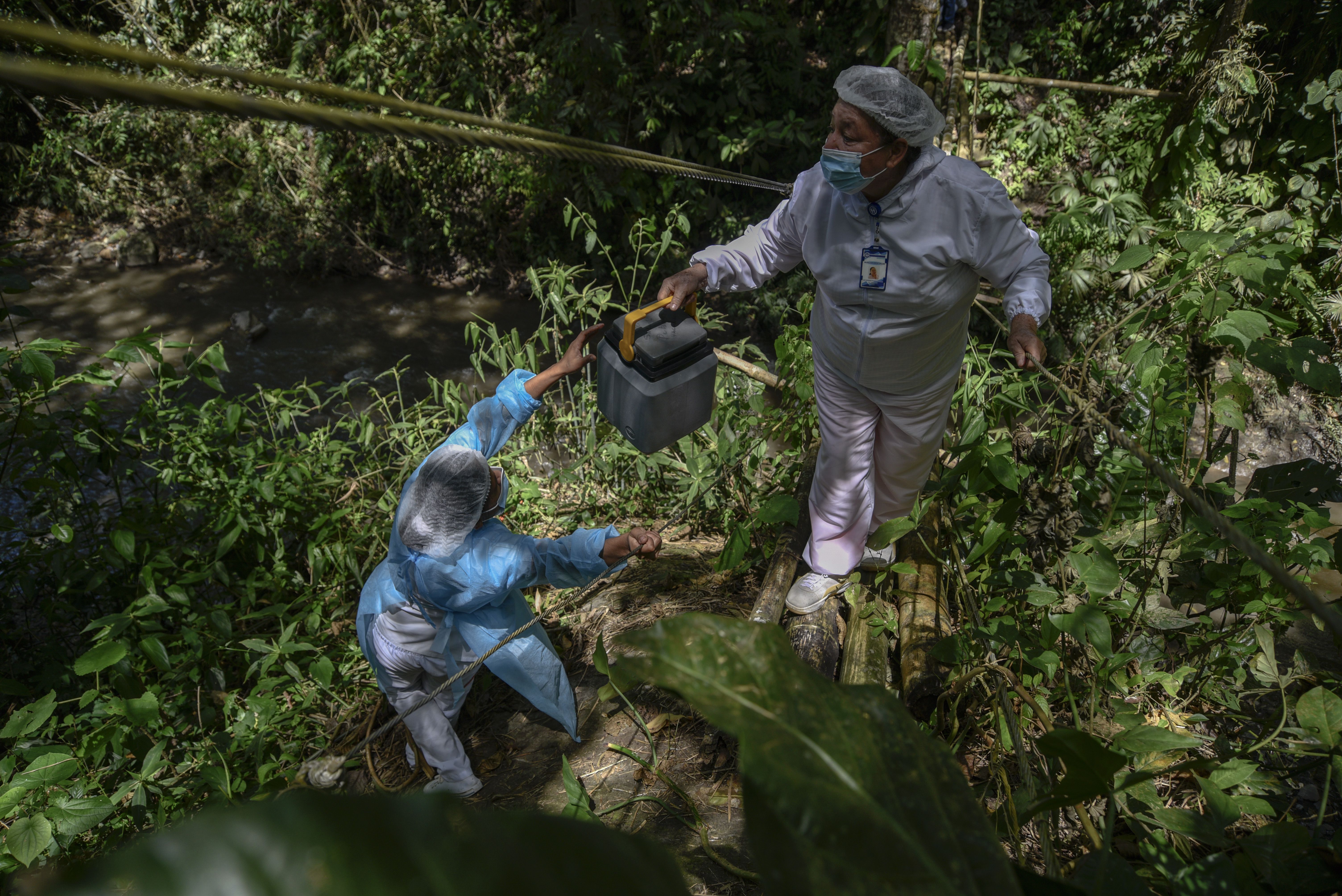 Details: Latin America and the Caribbean mostly depend on vaccine donations and purchasing the more affordable and easier-to-store Chinese, Russian and AstraZeneca vaccines.
Inadequate supplies and delivery delays are common, and initial studies suggest vaccines like Sinovac are slightly less effective against variants like lambda.
Highly efficient mRNA vaccines are costly to store and transport, leaving them mostly out of reach, while Pfizer's response to some Latin American requests to buy the company's vaccine was characterized as "bullying."
Most governments are trying to control the virus by advocating social distancing, the use of hand sanitizer and the wearing of masks in public.
The intrigue: Vaccination campaigns in Chile and Uruguay have managed to get at least a first dose to more than 50% of their populations, making their programs some of the most successful in the world, yet contagion per capita in those countries remains high.
Experts point to a false sense of security, with people using masks less and holding clandestine massive parties.
State of play: Many wealthier Latin Americans have skirted the lack of vaccines in their countries by traveling to the U.S. for immunization, so-called vaccine tourism.
The PAHO states this "disparity of access" will worsen health inequities while the virus continues circulating and beyond.
The latest: Mexico, Argentina, Chile, Honduras, Guatemala, Brazil and Uruguay have now reported cases of black fungus or mucormycosis, an infection that can make COVID-19 cases deadlier.
Go deeper