Psaki says U.S. "stands ready" to support Haiti in wake of assassination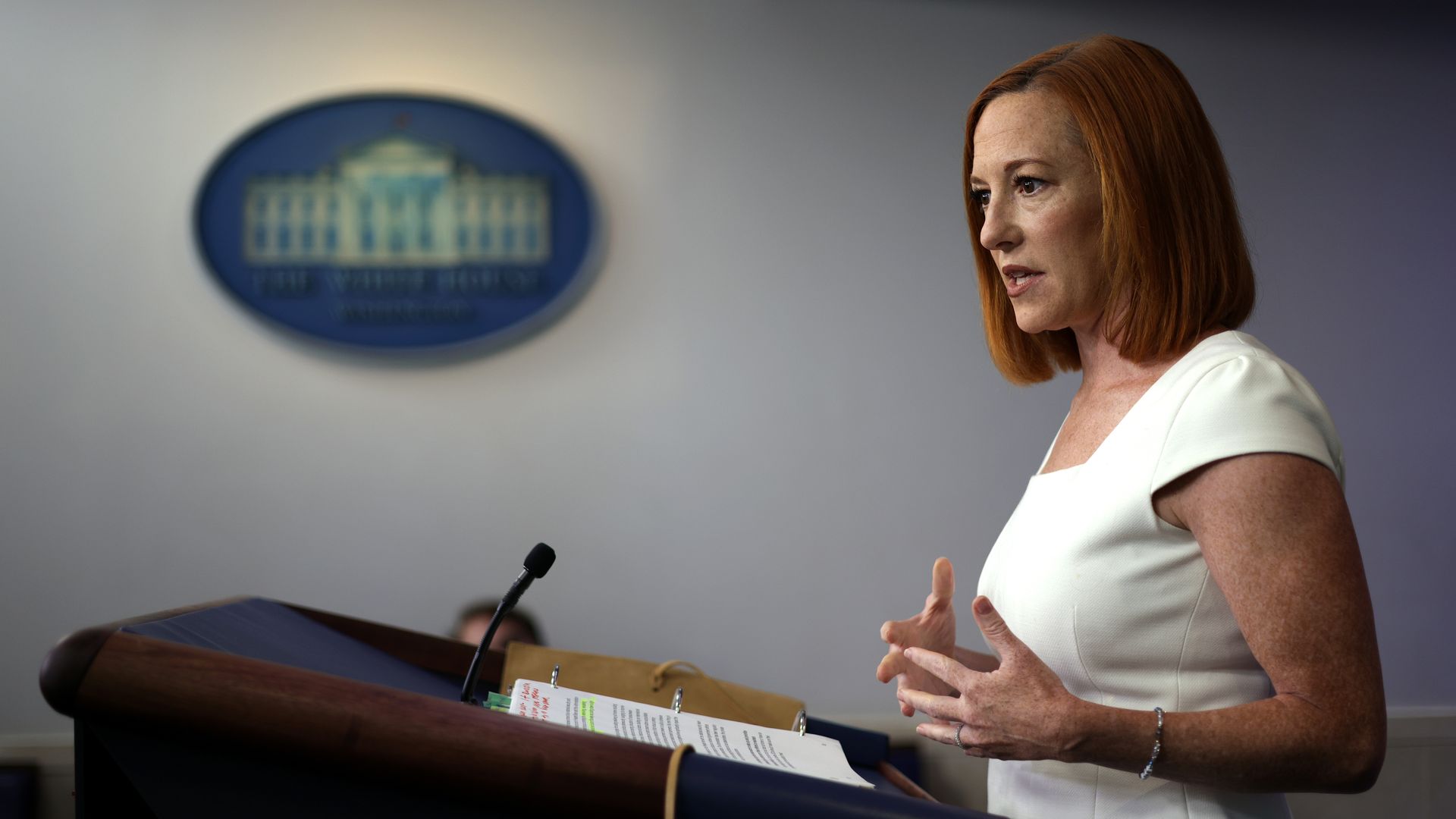 White House press secretary Jen Psaki said the Biden administration "stands ready" to support Haiti in the wake of the assassination of Haitian President Jovenel Moïse.
Why it matters: The assassination threatens to plunge the already tumultuous political landscape of the country into further disarray.
The latest: Haitian police said Thursday they have arrested six people believed to be involved in the attack, including foreigners, per the Miami Herald. The AP, citing an election official, reports that at least one Haitian American is among those arrested.
Haiti's interim Prime Minister Claude Joseph on Wednesday declared a two-week "state of siege," and called for an international investigation into the incident.
The New York Times has described the state of siege as "essentially putting the country under martial law."
The U.N. special envoy for Haiti, Helen La Lime, said later Thursday that Joseph will remain in charge until an election is held, Reuters reports.
La Lime added that Joseph told her that he plans to keep in place the scheduled Sept. 26 election date with a second round in November.
What they're saying: "We continue to call for elections to happen this year and we believe they should proceed," Psaki said in a press briefing.
"We know that free and fair elections will facilitate a peaceful transition of power to a newly elected president," she added.
"We want to provide assistance, whether that is assistance requested by the government or assistance that is needed for the people of the country to prosper in the future."
The big picture: "Haiti has for decades struggled to shed its history of destabilizing dictatorships, foreign interventions, and economic exploitation," the Washington Post writes.
"In recent weeks, it has edged toward the brink of becoming a failed state, amid a spike in violence in the capital, Port-au-Prince, coupled with political and economic crises," the Post adds.
Editor's note: This story has been updated with Helen La Lime's comments.
Go deeper