Harris announces $25 million DNC investment to boost voting access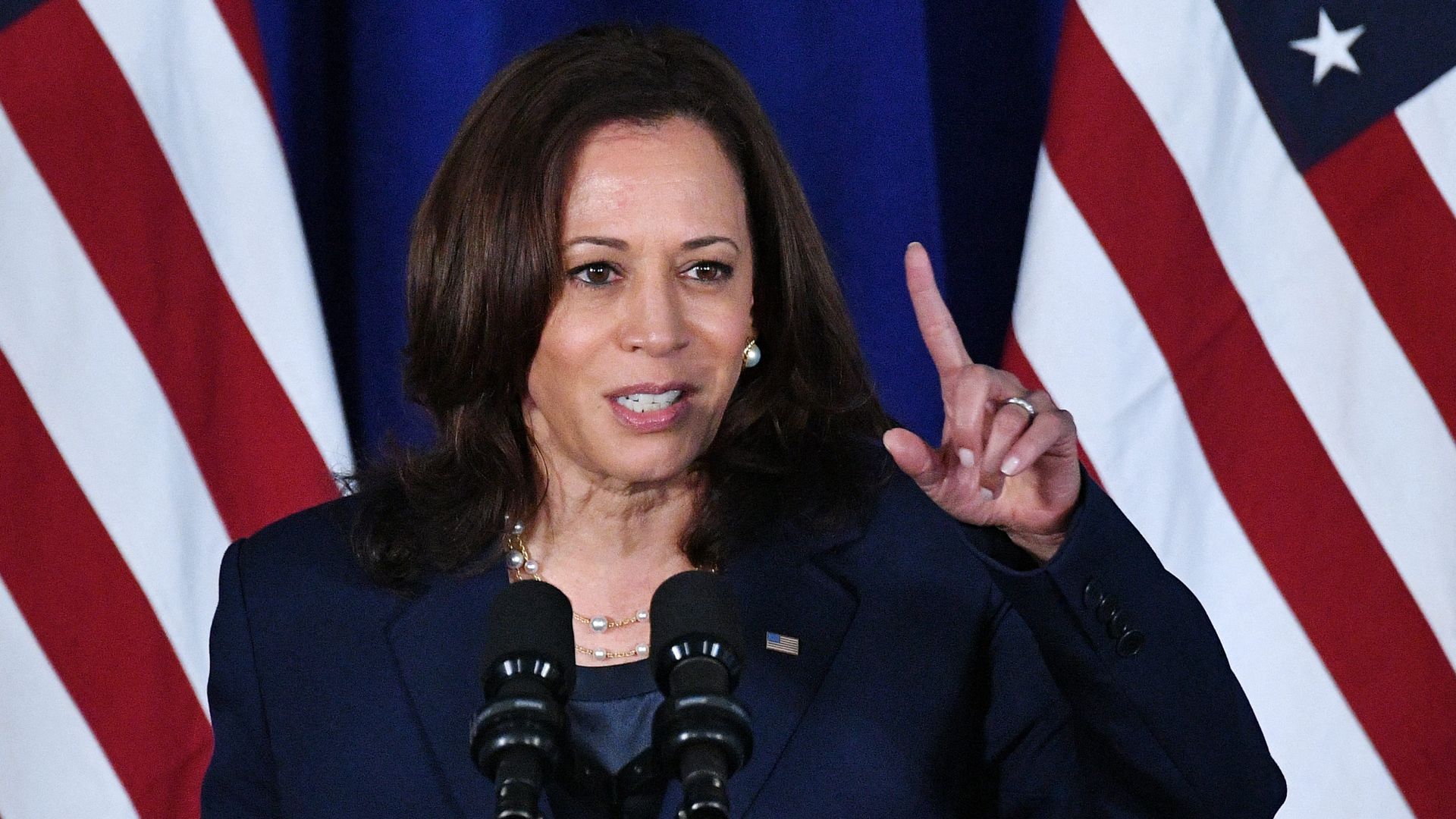 Vice President Kamala Harris announced Thursday that the Democratic National Committee will invest an additional $25 million to expand its voter access initiatives ahead of the 2022 midterm elections.
Why it matters: Harris has been tasked by Biden to lead efforts to protect voting rights, as dozens of GOP-led states consider new voting restrictions.
Last month Senate Republicans blocked Democrats' sweeping voting rights bill.
The big picture: According to the DNC, the $25 million investment will go to efforts aimed at:
Registering millions of new voters.
Assembling a voter protection team to use the courts to counter efforts to limit polling access, defend voting rights and beat back legal challenges to election results.
Investing in digital communications and television advertising, and partnering with social media companies to educate voters.
Assembling a technology team to contact voters targeted by voter suppression efforts.
What they're saying: Speaking at Howard University in Washington, D.C., Harris said, "This is the fight of our lifetime."
"In states, Americans have successfully blocked some anti-voter bills from becoming law — and others are being challenged in court," she added.
"In Congress, we are working to pass two bills into law that would protect and strengthen voting rights. And there is another important component of our work together, and that is mobilizing to ensure Americans vote in the elections coming up ahead," she said.
Go deeper