Haiti assassination remains mystery as suspects arrested, killed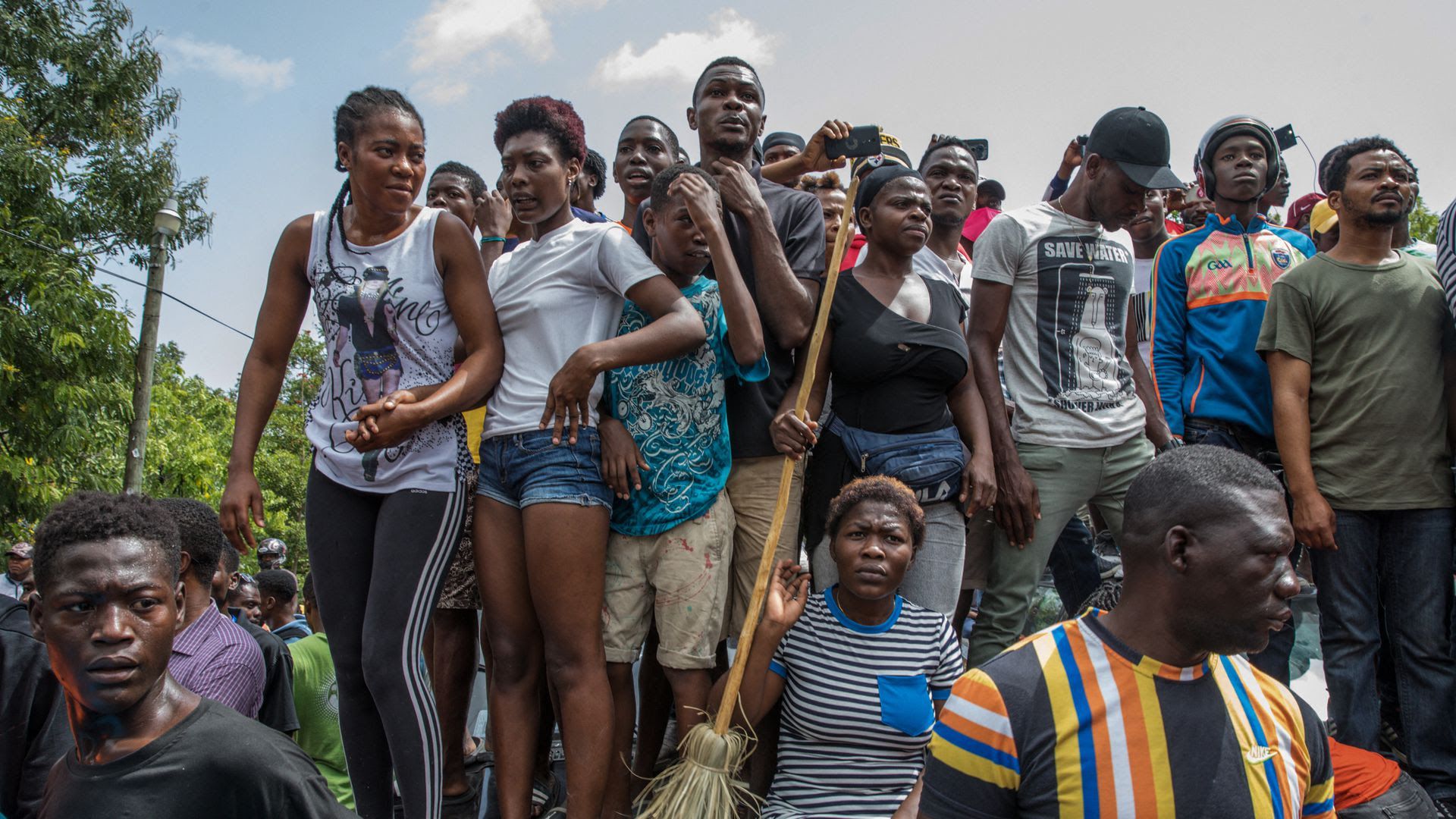 Haitian officials said Thursday that four suspects in the assassination of President Jovenel Moïse were killed in a gunfight and six more were arrested, at least one of whom is a U.S. citizen.
The state of play: The government is describing the assailants as foreign "mercenaries" but has filled in only fragments of the picture in terms of how and why Wednesday morning's attack was carried out.
Interim Prime Minister Claude Joseph says he's now in charge, and he's declared a "state of siege," which gives the security forces additional powers. Vigilantes have also been hunting for suspects, the NYT reports.
But Joseph only became prime minister in April and was due to give up the job to Ariel Henry, who was appointed by Moïse two days before his death.
Henry also claims to be in charge, deepening concerns over a potential power vacuum.
The big picture: Haiti was already in the midst of a political crisis.
Be smart: You often hear the headline that Haiti is the "poorest country in the Western Hemisphere," but the history matters, writes Axios Today host Niala Boodhoo, who has lived in and reported from Haiti.
Haiti was France's richest colony before slaves revolted against the French, culminating in Haitian independence in 1804.
France then forced the Haitian government to pay illegitimate debts for over 122 years.
Go deeper