Fed officials split on easing quantitative easing program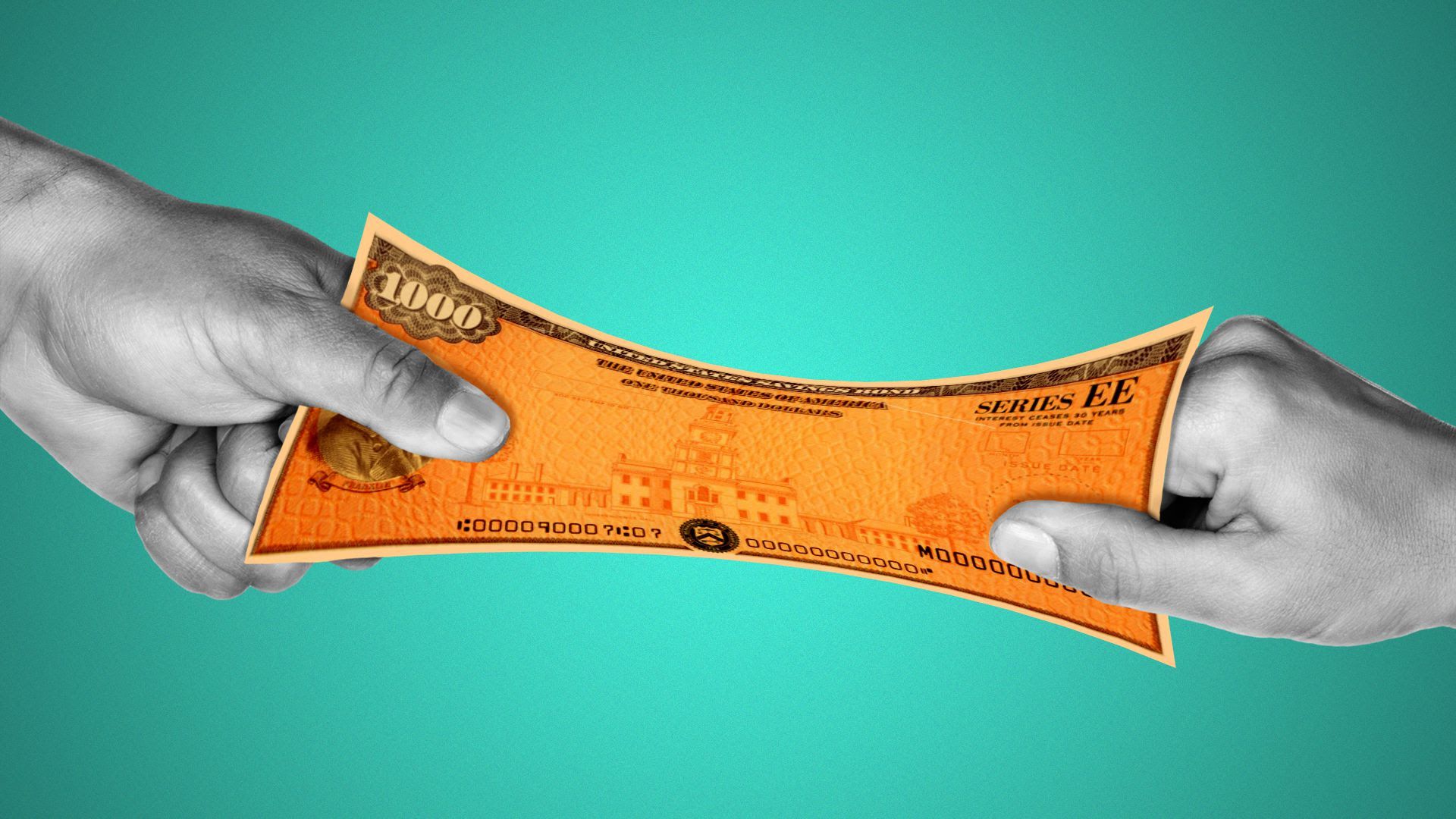 Talk about tapering just got interesting. New details about the Federal Open Market Committee's June meeting provide a glimpse into the debate over scaling back the central bank's quantitative easing program.
Why it matters: QE is an emergency monetary policy tool that involves large-scale purchases of Treasury and mortgage-backed securities (MBS) in an effort to keep the bond markets liquid and functional.
This helps keep borrowing costs low and stable for consumers and businesses.
State of play: Currently, the Fed is purchasing $80 billion worth of Treasuries and $40 billion worth of MBS per month.
As the economy improves and inflation rises, the Fed will eventually taper QE.
Context: In the past year, home buying activity accelerated and home prices surged to record levels.
This led some experts, including some regional Fed presidents, to argue that the Fed's MBS purchases have fueled mania in the housing market.
In turn, these folks say the Fed should taper its MBS purchases sooner than it tapers its Treasury purchases.
What they're saying: "Several participants saw benefits to reducing the pace of these purchases more quickly or earlier than Treasury purchases in light of valuation pressures in housing markets," according to June FOMC minutes.
But that wasn't the consensus view.
"Several other participants, however, commented that reducing the pace of Treasury and MBS purchases commensurately was preferable," per the minutes.
Those members wanted to stay consistent with the Fed's prior communications on the matter.
Our thought bubble: Backtracking could send a message that the Fed has some concerns about the MBS purchases' effect on home prices.
What to watch: The Fed is months away from beginning this process of tapering QE, which means FOMC members have some time to hash this out.
Go deeper